By Dima Mironov
Carl bites into the pre-packaged sandwich he bought a couple of hours ago. He's well acquainted with the healthcare system; he knew he was going to spend a long time in the ER, so he came prepared with snacks. He stares into the white, sterile hallway of St. Mike's Hospital, wondering if the nurse's steps would ever make it all the way to his room. He quietly observes the packed hall, taking note of how many people revolved through it. The emergency room is full, and Carl got one of the last remaining beds.
Canada's healthcare system is overburdened, and while this is not a new phenomenon, the problem has reached a breaking point in recent years. In 2022, the average wait time for a hospital visit jumped to 45 hours, an increase of 29 hours compared to 2019, according to a leaked report surfaced by City News. Healthcare as an industry did struggle during COVID, but there are other, external forces exacerbating the problem, according to Prof. Bryan Evans of TMU. The problem stretches as far back as the adoption of the Paul Martin budget in 1994, According to Evans and others, and has been affected by legislation, passed as recently as March of this year.
The 1994 Martin budget was an updated federal budget that cut spending on healthcare by almost 50 percent. Ever since the adoption of the budget, Evans says healthcare funding has been lagging behind what it needs to be to operate optimally. In more recent years; however, more legislation has been introduced, strangling nursing wages and further bogging down the healthcare system.
"Can you go take that man's vitals?" Carl heard someone in the hallway ask.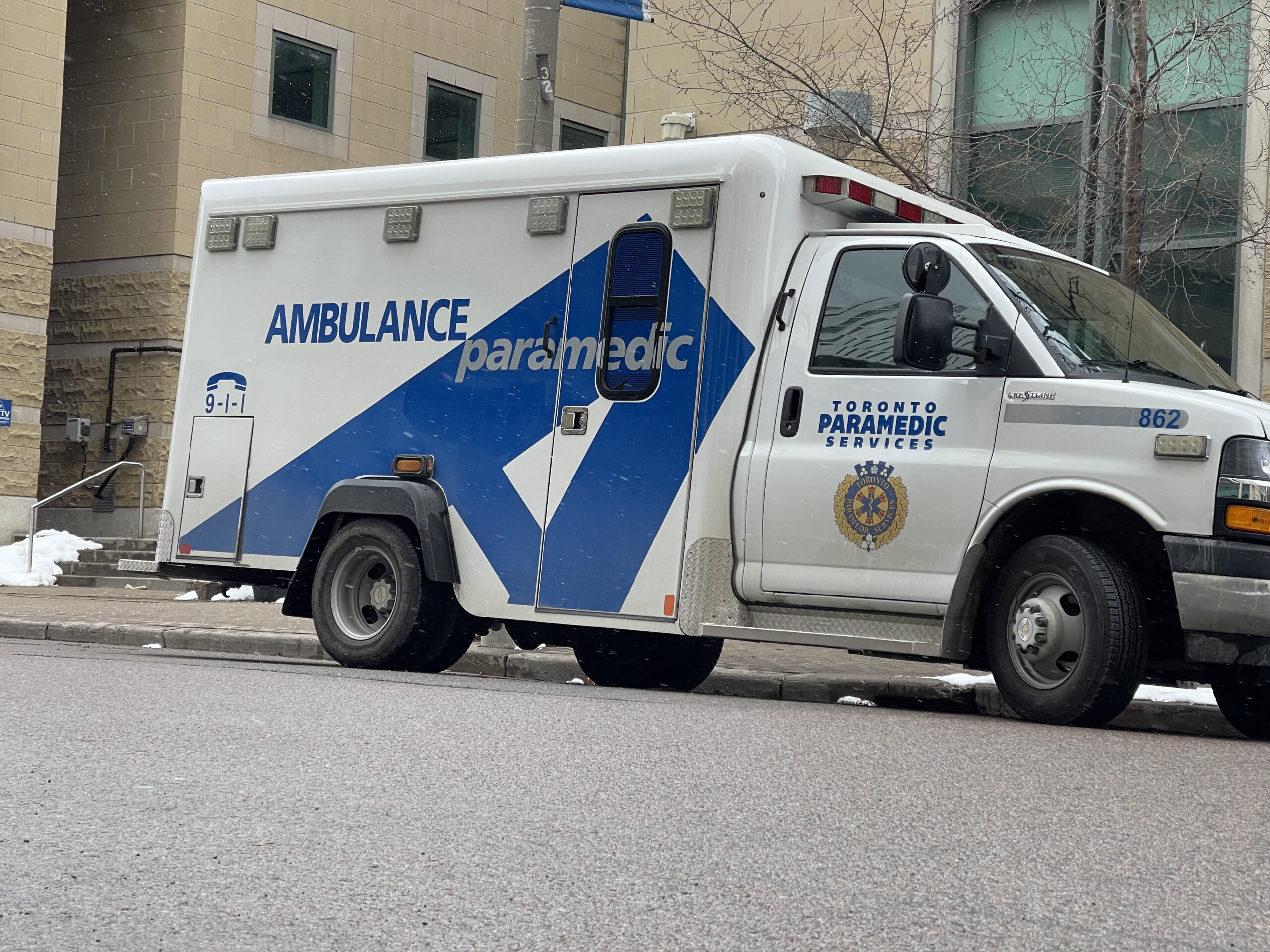 Carl made conversation with the man who had been sent in to take his vitals, learning, to his surprise, that he was not a licensed practitioner. He could tell the man was nervous, uncertain of how to operate the machines. The man glanced quickly at Carl, almost as if to ask for assistance.
"Don't worry, I'll help you," said Carl, switching from patient to nurse. He has, after all, been an Ontario nurse for 23 years.
In 2019, the Ford government tabled a bill that would have limited wage increases for public-sector jobs to just one percent a year, about five percent below annual inflation for the year of 2022. Had this bill passed, nurses in Ontario would have effectively taken a 19 percent pay decrease. The federal government struck the bill down in 2023.
In order to cover the deficit of nursing staff, hospitals have been turning to agency nurses. According to Christine French, a licensed nurse at Hamilton General Hospital. This is the first step towards privatization in her mind, because agency nurses are essentially the gig-economy version of healthcare. Nurses sign up through a company app, where they are notified of gaps in staffing in their area. They then show up to fill the gap, Carl explained, and while this idea might sound good on paper, it's bleeding the healthcare budget dry. Money is spent paying more for expensive temporary workers instead of retaining existing nurses. This removes the incentive for nurses to stay in the public healthcare system, as it pays less, and requires more effort.
Back in his ER room, Carl walked the maintenance man through how to use the machines, the blood pressure cuff expanding slowly on Carl's arm. He explained what they do; what numbers to take down for the nurse who had sent him in. At this point, Carl had been at the hospital for two hours. He waited longer yet before a nurse saw him. She looked over the results from the machines, and then referred him to a doctor.
Carl spent maybe another hour waiting for the doctor to show up. He sat, wondering if he even wanted care at this point. He wasn't here by choice, but rather by referral from his family doctor, who strongly advised him to come into the ER for scans. It was well into the afternoon when the doctor came in to treat him. She ordered a CT scan, and told Carl to sit in the waiting room outside the CT room. His problem wasn't urgent, or as Carl described it, "Nobody was coming to check on me, it was kind of scary. I'm on my own – no one to advocate for me. I can't fault them; if I were in their shoes, I would have to prioritize who was the most critical. I wasn't that critical."
According to the Ontario Medical Association, unless a patient is facing an "immediate, life-threatening injury," doctors can refuse care if the patient is uninsured. Leaving uninsured healthcare up to the discretion of doctors not only overburdens the career, but it also opens the door to a world of discrimination within healthcare, French said.
This reversion to the law is two-fold: according to the government, doctors are now allowed to dismiss smaller issues that they may not deem necessary of medical attention, which theoretically lightens the load on the system. The problem comes with the fact that the government is relying on physicians to cover the age-old deficit in government spending.
"It is the non-paying public who will suffer, [as] doctors and nurses will opt for higher-paying private-care jobs," said French. Those without insurance, OHIP or UHIP are often from marginalized communities. The unhoused, temporary foreign workers, and international students are just some of the groups that may not have insurance. As of 2016, an estimated 500,000 people in Canada did not have health insurance, according to a report by the Wellesley Institute.
A nurse walked Carl into the room with the CT machine, where he was scanned and then promptly escorted back to the waiting room, and told to sit tight for results. Around an hour later, the doctor that initially ordered the scan collected him to look over the results.
She first told Carl that everything seemed okay, and the conversation shifted towards release. Upon closer inspection; however, she saw something on the scan and ordered another one.
The second scan went by faster, albeit with a long wait between procedures. It was around 9 p.m. by the time Carl was escorted to the scanning room once again. He was exhausted, and the nurses were working fast, their shifts ending soon. The doctor came back faster this time, too, not finding anything wrong on the scans. The nurses ushered Carl out of the scanning room, and started the process of discharging him from the ER. He'd been there for almost ten and a half hours at this point to receive two scans, and spent a total of around 30 minutes with a licensed healthcare provider.
"There doesn't seem to be a solution," French said. "I don't know what we can do. I just know that we're really tired."