By Madeline Fiore
Turning off Highway 401 at Dixon Road onto Stoffel Drive, you may be confused by the surrounding factories and warehouses, but Google Maps leads you to a lot occupied by coach buses and a few parked cars and eventually you notice the front entrance. A big yellow-and-red sign says, "401 Mini-Indy Go-Karts," so you park and seek out the front door.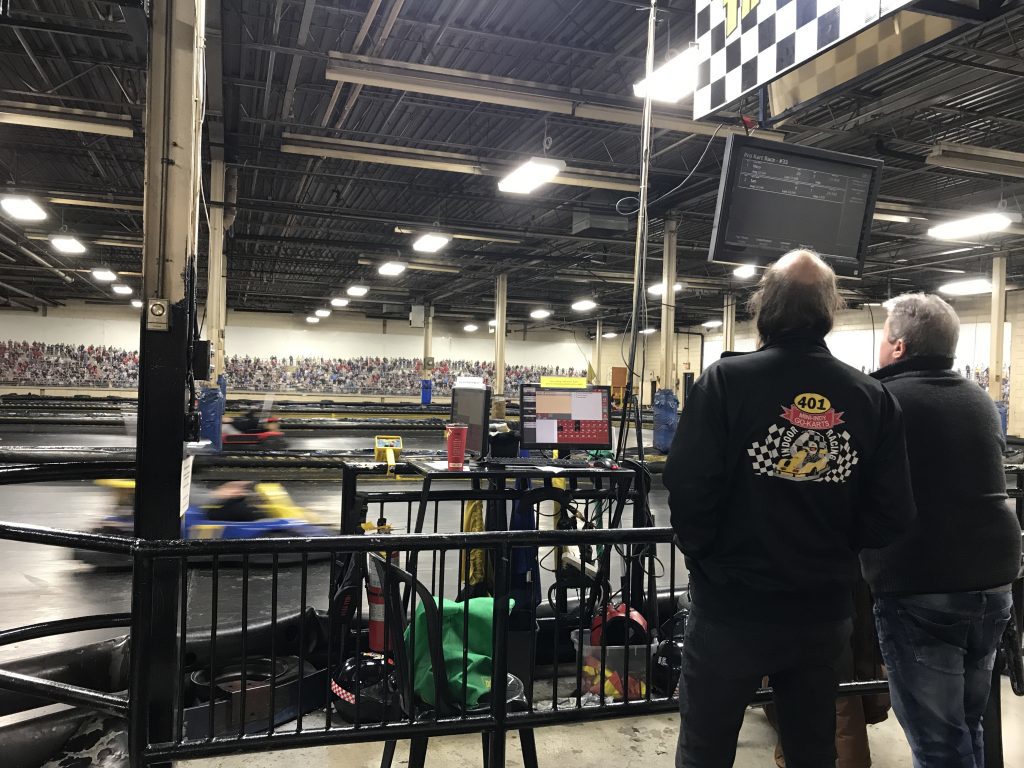 Immediately, you're hit by the sound of running engines and the smell of burning rubber. Two go-karts, bright red and blue,vroomright by you, along a race track lined with tires and a hip-high wrought-iron fence. If you keep walking and make a turn or two, and proceed through another set of doors, you may find the reception desk with a price list on which the most prominent item says, "Open Soon."
And if you want a race, cashier Megan Ellis gets you to fill out an application form on an iPad and choose a profile picture, takes your money, and points you upstairs. Five minutes later, you have a helmet on, you've read the 19 posted rules, and you're ready to go.
Usually, weekends and Wednesdays are busiest, says Ellis. That's because on Wednesdays you can race all you like for $29.95 from 6 p.m. to 11 p.m. "The customers are set up for five races at first and then can come back and sign up for more," she says.

About that "Open Soon" sign: closer inspection says an "escape room" is in the works. An escape room is a themed room that allows you to uncover facts in order to get out before the timer goes off. Corey Dixon, son of the owner and self-styled "PR of media relations and special events," says: "We are a multipurpose complex and we plan on staying that way."

Keeping with the racetrack theme, 401 also offers an 18-hole glow-in-the-dark mini-golf game. There are glow-in-the-dark Goodyear tires, race flags, race helmets, and even model go-karts. On top of that, a Cannonball arcade game allows four players at a time to play against each other while waiting for their race.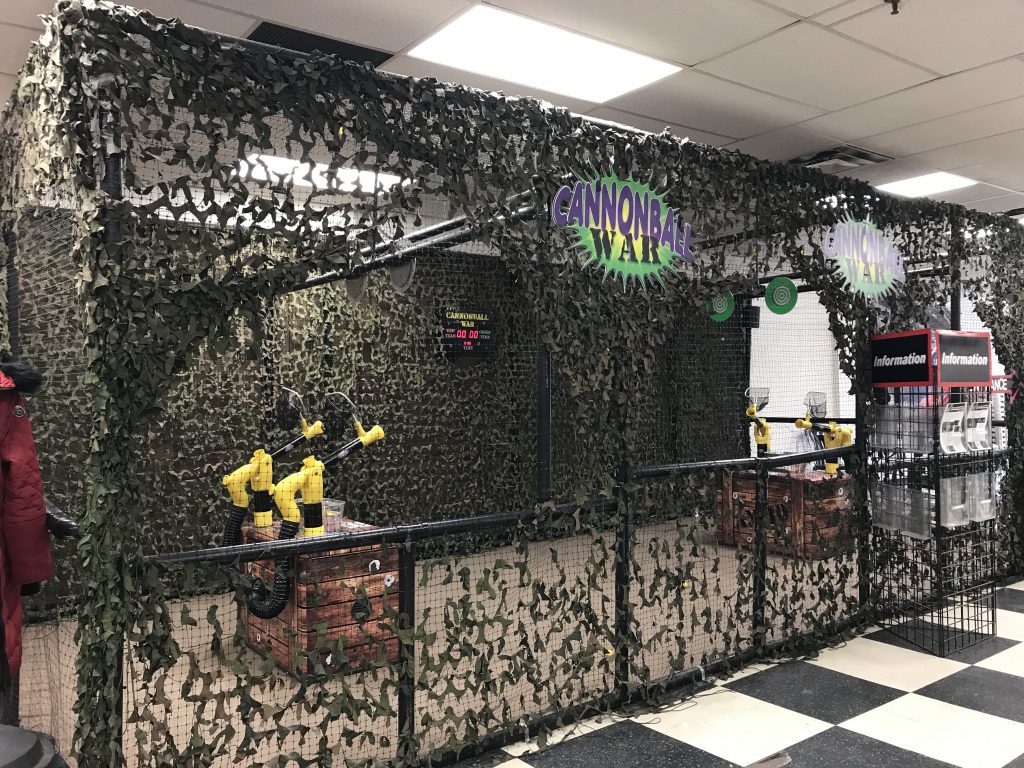 A little more than twenty years ago, this space was just a warehouse. Now, in addition to all the games, adult-size "pro karts" share the track with "junior karts" that accommodate young passengers. The go-karts were made in the United States; the junior karts run at 25 km/h and the pro karts at 60. During the all-you-can race Wednesdays, it's mostly adults, but weekends bring the families in.

From 2013 to 2016, 401 ran a radio station called 401 Radio which played the top trending hit music at the time. It closed down due to staff moving on to more television and film-related projects, says Dixon. Keeping the spirit of entertainment, Dixon brought live music to the entertainment complex back in January with singers Grace Bakker, Maci Woods, and Gabriel Harvey, was hosted in the facility's concert hall. Dixon says the night consisted of soft music, neon lights, and a room full of music lovers.
"We had about 100 or so people, we've had tons of concerts at 401 and a few more upcoming ones," says Dixon. "We've also had a lot of commercials, TV shows and movies filmed at 401 along with music videos."

Dixon says some customers are drawn by a sign above the roof from the 401, one of Canada's busiest highwaysnear Pearson International Airport. But there's a steady supply of locals nearby in residential West Humber-Claiville, with a population of about 34,100 including 5,970 children and 5,405 youth.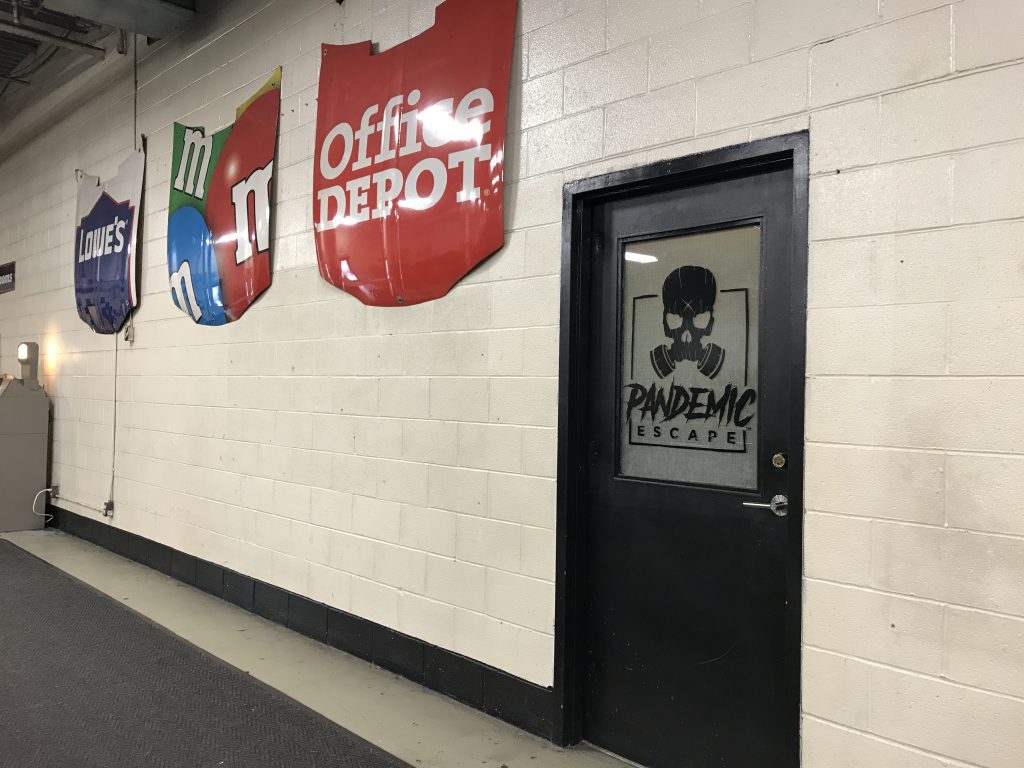 A local customer, Cassandra Di Iorio describes one of her experiences at 401 Mini-Indy, "I heard about it through a friend, so we decided to go in a group for the pro-karts. By my second race, I really felt the rush. I didn't want to stop racing."
Suzanne Verde, a mother of two, says: "My boys love going for the junior karts, my husband and I will ride with one and we make a cute game out of it.." Afterwards, they may do a round of mini-golf. "At least the ride home is nice and quiet," she says.

(JRN 273/Madeline Fiore)
Next on Dixon's expansion wish-list is what he calls a "Hydrofield," — an outdoor go-karting track, community stage, and outdoor mini-golf to take advantage of sun-filled summer days. The adrenaline rush mixed with a breeze of fresh summer air will take the go-karting experience up a notch.
"I think with us giving more expansion and even adding an escape room, I think it's gonna draw in a lot more attraction and that's gonna give a place to really come and hang out," says Dixon.