By Masahda Lochan-Aristide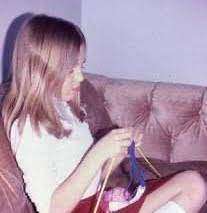 It starts with her grandmother, as for so many designers in the knitwear community. She places two long wooden needles in her hands and a spool of dark blue yarn. Her hands copy every word as her grandmother speaks, slowly creating an intricate woven pattern between the needles. Her passion and future are growing with every stitch. Eight-year-old Jann Howells has found her calling. Now, 44 years later, Howells owns and operates The Wool Queen, a knitting shop that has survived half a century by reinventing itself to attract the modern knitwear community.
For many, the word knitting evokes the image of a grandmother sitting in a wooden rocking chair with two needles in hand, surrounded by balls of fuzzy yarn. Although many knitwear designers' journeys start with the technique of their grandmothers, the craft has evolved into a new world of creativity and contemporary fashion.
Emma Pitters-Fisher, a 25-year-old knitwear fashion designer in Toronto, has been knitting since she was 10 years old. When her needles clink against one another these days, what comes out are modern styles, like a cropped salmon and gold vest she modelled on Tik Tok in April. Despite the creative spins Pitters-Fisher takes on knitwear, she traces the origins of all her creations to the two stitch techniques she learned from her grandma. "One thing about knitting is that with those two simple stitches, you can literally make anything," Pitters-Fisher said with a bright smile splashed across her face. She builds on what she was taught 15 years ago by adding colours, textures, and materials, along with creative patterns and shapes. Pitters-Fisher launched her brand Lovem.knits officially a year ago by taking orders and selling her work using social media platforms like Instagram and TikTok. She revamps her technique and expands what stitches she uses, but Pitters-Fisher says she "always resorts back to the classic techniques. It's the shapes and patterns of the garment that's different and unique."
Kathleen Morris, a textile construction professor for 17 years at the Ontario College of Arts and Design (OCAD), says interest in knitting has increased among students, in part because it has come to be seen as a visual art through which they can express themselves.
"Many take great pleasure in being able to design and create garments of their choice, whereas others find satisfaction in the process of knitting itself," she explained.
A renewed embrace of knitting coupled with advances in technology has propelled knitwear into mainstream fashion, including the runways of New York and Paris. Knitwear labels have popped up in recent years from Hong Kong to South Africa. Canada has produced its own fashion trend-setter: Markham, Ont.-born Paolina Russo, who has collaborated with iconic sports brand Adidas and is now based in London, England. In May of 2021, the New York Times included Russo on a list of designers who are making knitwear cool, highlighting the Canadian's signature optical illusion patterns and "highly technical futuristic knits."
There is a growing community of up-and-coming knitwear designers in Canada, too, many of whom have graduated from programs where they are taught to use methods beyond needle thread, such as knitting machines, explained Morris. Shapes, colours, images, and the yarn itself are all ingredients for inspiration.
Danielle Nurse, the 26-year-old owner of DKNMADE, a knitwear brand based in Toronto, has been designing and creating knitwear items for three years. She sells her work through the online shop Depop and on Instagram, and has featured her pieces in the 2021 art crawl in Hamilton, Ont. As a new designer, Nurse says support from fellow knitwear enthusiasts on social media is very important.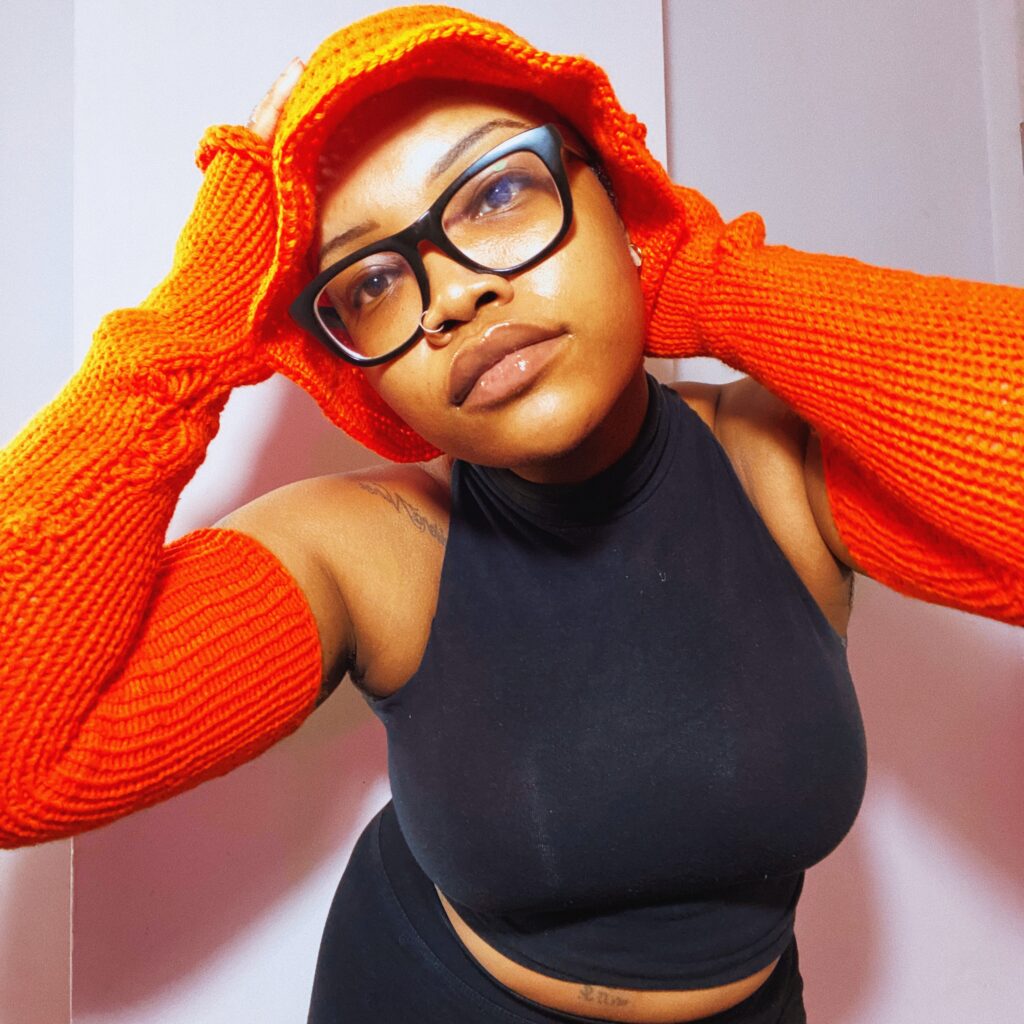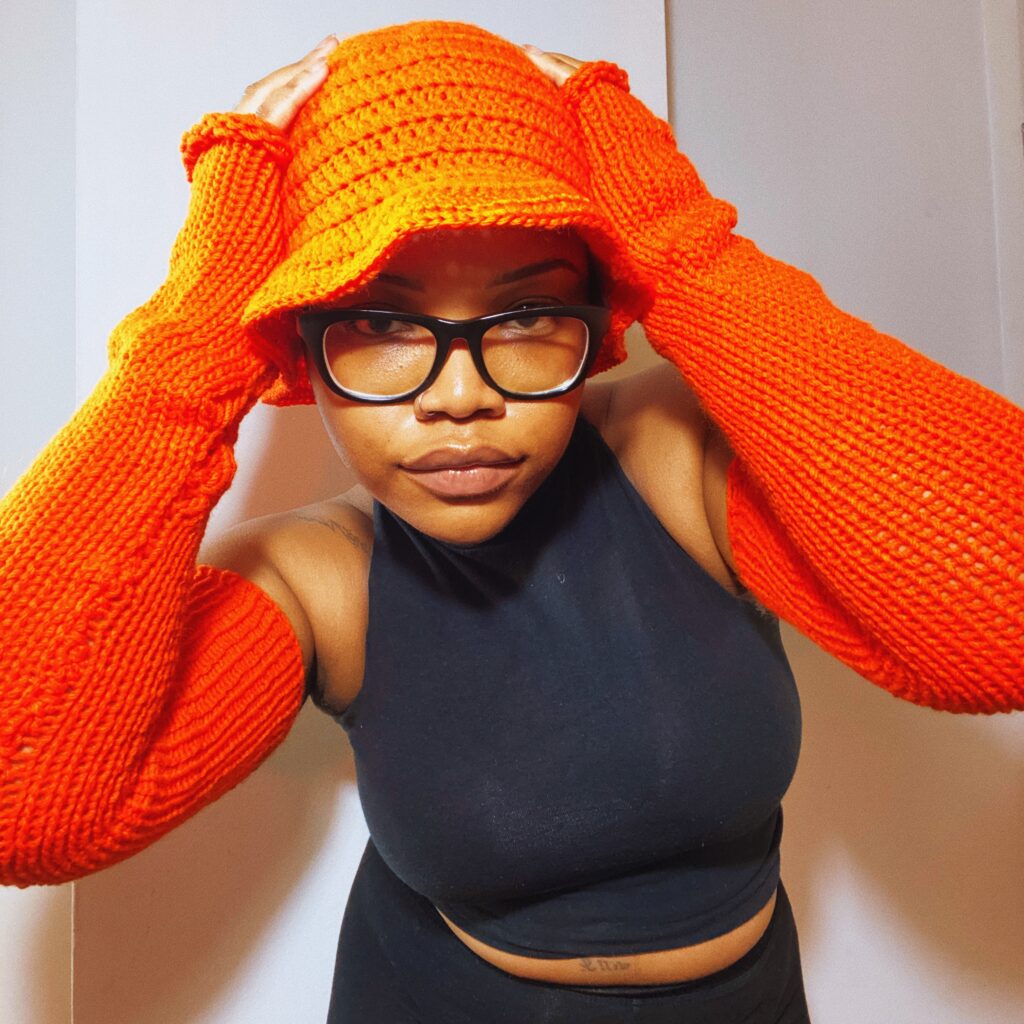 "They support you alot by reposting, and commenting. It really helps to find other like minded individuals," said a very cheerful Nurse through her webcam on Zoom.
Online and in person, the knitting community has been cheering on 37-year-old Catherine Li-Abrams, a Toronto based Knitwear designer and owner of knitwear brand Catherine This Life. She features her knitwear designs on Instagram, sells her pieces locally through a dedicated knitting website called Ravelry, and will be featured in an upcoming project based in New York City, details of which remain under wraps for now. Li-Abrams says the community sort of "crept up" on her.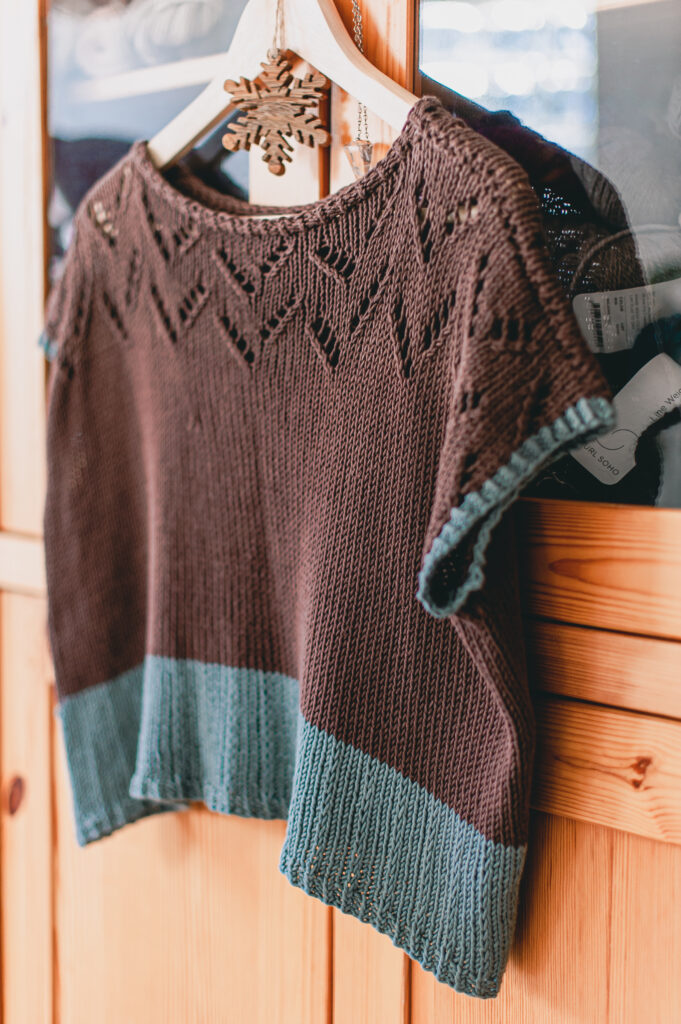 "I don't have a specific moment when I felt a part of the knitting community, just meeting so many others with the same interest, whether they are local or from around the world, has been lovely," she said. Through social media, mainly Instagram, Li-Abrams showcases her work and says she has formed a "bond" with her following of fellow knitwear designers, she added.
Nicole Pearce, 33, who started a knitwear brand that bears her name after graduating from a program in knitwear and textiles at Arts University Bournemouth in Poole, England, says she is also finding inspiration in a growing global community of creative and patient crafters. "I think there is an untouched market that not many people know about," she said with a warm grin. There are so many knitwear designers that inspire me to create new and different pieces."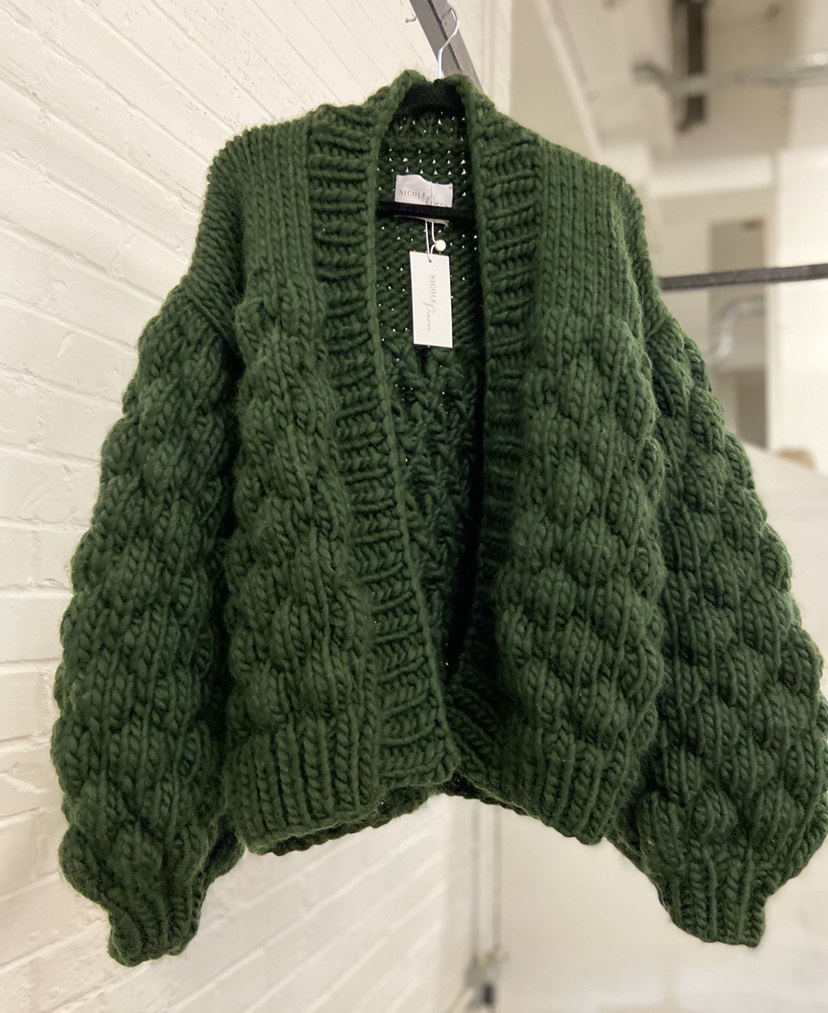 For Pitters-Fisher, knitting blends the very personal – learning the craft from her grandmother – with the professional influence of other designers. "Each item that I've done in my collection is just something I've made up in my head. I never know what it's going to look like until I'm finished," she said recently, breaking into a smile that shone from the screen during a recent Zoom call. "So it's kind of one-of-a-kind and inspired by other designers."
As many knitwear designers take the techniques of their grandmothers and revamp them to create something fresh, Howells has taken her yarn shop, along with its history, and transformed it to keep up with the evolving market.
When she was handed the keys to The Wool Queen six years ago when the former owner retired, the antique doorbell, the faded sign, and the creaky wooden floorboards spoke to an earlier era. But, Howells swung open the door for a new generation of local knitwear designers."Aren't you too young to knit?" she is sometimes asked. But, ultimately, "they get past themselves and understand that it isn't an old ladies' game anymore," she said, with a satisfied grin . Howells leaned back in her chair, and took a beat to admire her shop, the history of it, and its evolution. "The craft, knitting, it's not one and done. It's constantly evolving," she said.