By Fiona O'Flynn
Elias Makhoul sits hunched over a table in the corner of his restaurant, sporting several items of his own merchandise. Morning light pours in from two windowed walls of the little eatery, illuminating chalkboard menus and trays of pastries. Lego-block sculptures and artificial plants occupy the windowsills. Beside Elias, photographs of customers peel from the wall.
He watches as the solitary customer stands on the checkerboard floor, eyeing the glass display cases.
"This guy, he wants cheese and tomato on a bagel, and a large tea. I know," Elias says. The customer approaches, and Elias's wife Annie takes that exact order.
Thirty-two years ago, when Elias came to Toronto as a refugee from Lebanon, he knew no one in the city. He reached out to a priest at a Lebanese church on Queen Street West, who took him in and allowed him to stay in the church basement for four months.
Back then, the basement of Our Lady of Lebanon Parish was a dingy, open-concept room that Elias shared with six or seven other men. Their beds were lined up, one beside the other. One of the men used to set an alarm for 5 a.m. every morning, then step on each of his sleeping roommates on his way to turn it off. A chorus of grumbles and yells would follow, Elias remembers with a laugh.
"It was okay, it was not unlivable," he says.
One of Elias's roommates helped him get a job at an aluminum factory a few days after he arrived in Toronto. The job was so tiring that Elias used to sleep on the subway on the way home. Nevertheless, he calls the job a "lucky strike"; he was making $12.40 an hour, a small fortune at the time. After three years of saving, he opened Mystic Muffin, now a long-standing Jarvis Street constituent.
Walking into Mystic Muffin feels like entering a '90's sitcom. It has a bold blue and red colour scheme. Many of the decorations have been contributed by Elias's five and seven-year-old children; a cardboard castle made by his daughter sits at the bar table, and colourful drawings from his son are taped to the walls. The family's place in the eatery goes far beyond the decor.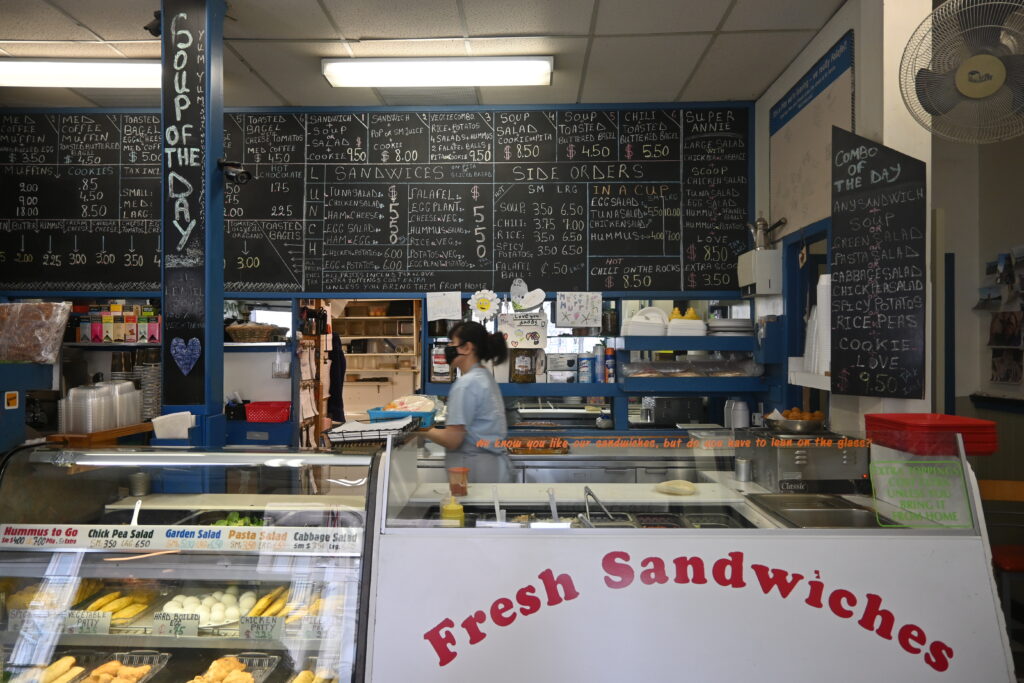 Elias and Annie are the only employees. He jokes his last day off was the day he was born. He wakes up between 4 and 4:30 a.m., every morning, and he works every day. Until recently, he was working 14 or 15 hour shifts alone while his two children were doing online school from home. He took a half-day off for Family Day in February.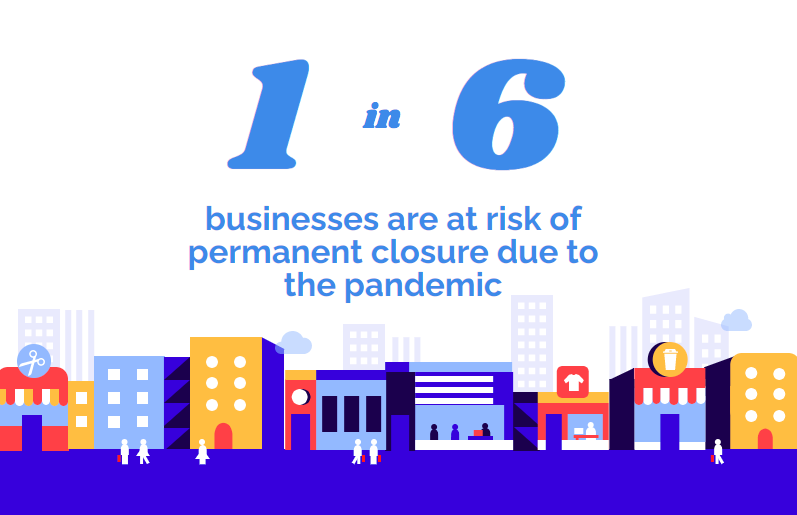 "What, do you think I make money here? Outta this? I'm a hash grower," Elias says, laughing.
Though he is joking about the hash, Mystic Muffin's sales are down by more than half since the COVID-19 pandemic put restrictions on daily life in Toronto. Elias says with only 40 per cent of his usual sales, profits have disappeared. For months, he has just covered expenses. He is not alone. One in six businesses are at risk of permanent closure due to the pandemic, according to the Canadian Federation of Independent Business.
"I'm not the only guy in town. At least I'm allowed to open," Elias said.
Prior to the pandemic, Mystic Muffin was alive with noise and motion. These days, though, the primary-coloured seating has been pushed aside to discourage customers from lingering. Its maximum capacity is three people.
"It's not the sales that are affecting me," Elias says about the impact. "It's the sense of joy, and the activities we used to have in here, all these things are gone."
While the number of customers may be fewer, Elias maintains his practice of getting to know each one—not only their orders, but their faces, their names, and their stories.
"Toasters on, Annie. I think this guy wants a buttered bagel," he says to his wife while gesturing to a man who is still across the street. "This guy," Elias shares, "he had a stroke in Newfoundland."
As the man enters the store, Elias greets him warmly and asks him about how he is recovering. The man, in return, asks Elias how his kids are doing. "Amazing," he says.
Many of his customers are regulars and there is a steady banter. It is clear from the conversations that he has known some of them for years.
"Nine weeks ago I had a knee replacement," says one customer, an elderly man.
"Uh oh. Did they replace the right one or the wrong one?" Elias asks. "You know what, every person I know has a knee problem," he continues. "They should do a recall on the knees."
Toronto musician Tim Magwood was a regular at Mystic Muffin when he worked in the area. Elias became a character in one of Tim's songs, which he called Old Town.
Tim describes Elias as "part of the electricity" of the city. Old Town chronicles Elias's life, paying homage to his contributions to the community. "Every day he wakes up at five so he can turn on the city lights," Tim sings in Old Town.
"Elias is someone who lives a life of purpose. He comes to work with purpose," Tim explained. "He makes food, it's amazing, but it's not that—it's that he's a community builder … he takes care of people."
Elias's only complaint these days is that masks make it harder to recognize his customers. Despite recent business challenges, he still waives his prices — which rarely exceed $10 — for those in need.
"You want a balance between business and being a human," he said with a shrug.
"In life, always look at the people who are doing better than you and make them your example, and look at people who are doing worse, and thank God for what you're having."