By Sheridan Williamson-Fraser
The click-clack of boots against red, orange and brown cobblestone paths echo through the streets. Cold air stings exposed skin as the wind brushes and blasts past moving pedestrians on a sunny February day. A vibrant green door starkly contrasts the dull brick building. Walking through the entrance, past clouds of smog pushing the stench of gasoline fumes from nearby car engines into one's nostrils, before climbing stairs towards a quaint and homey room. Light shines through two large windows on a white brick wall, brightening up the empty space. What was once a building pulsing with life has now begun to grow more and more silent, as it prepares for its spotlight to go dark.
"Provocation, empowerment, feminism, inclusivity, integrity, opportunity and respect." These are the quintessential values of Nightwood Theatre, a unique small business located in the Distillery District. One of the most prominent feminist theatres in the country, Nightwood was established in 1979, spending the last two decades as the pinnacle of the art community in the Distillery. But by the end of March 2022, the theatre became homeless along with over 60 businesses whose leases were non-renewed after the district's 20-year lease deal with Artscape ended, leaving many looking for new homes.
Shock was the first emotion to set in, like a sudden slap to the face, abruptly jolting one back to reality. When Nightwood Theatre was officially notified in December 2021 that its lease was non-renewable and they would have to leave the district, Andrea Donaldson, Nightwood Theatre's Artistic Director, was stunned. After twenty years in the district Nightwood was left with only months to pack up and leave.
Where would they go? Tension was thick in the air while the questions of what the future may hold rattled around Andrea's head. Nightwood would leave its offices by the end of March and its studio by the end of August. "We have productions that happen next year so we will need to have rehearsal space next year we just haven't found a studio yet," said Andrea.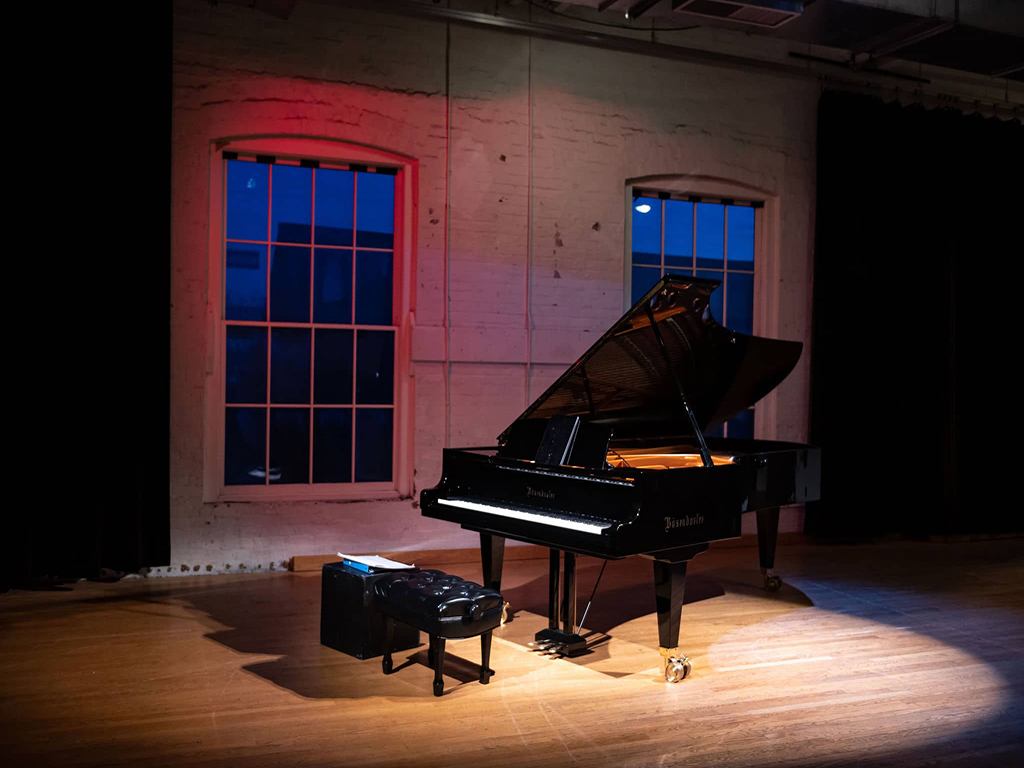 The theatre is a home to collaboration, supplying opportunities to art organizations and independent artists. As a nomad theatre company, Nightwood found a home for its offices and shared studio rehearsal space in the Distillery while holding all big productions at different theatres. Without access to its own theatre, obtaining studio space for rehearsals is crucial for future production preparation.
"It was booked to the max. There were always people there performing," said Andrea. Before the pandemic hit Nightwood Theatre's studio was like a train station. Artists were constantly flowing in and out of the studio's doors filling the small space with life.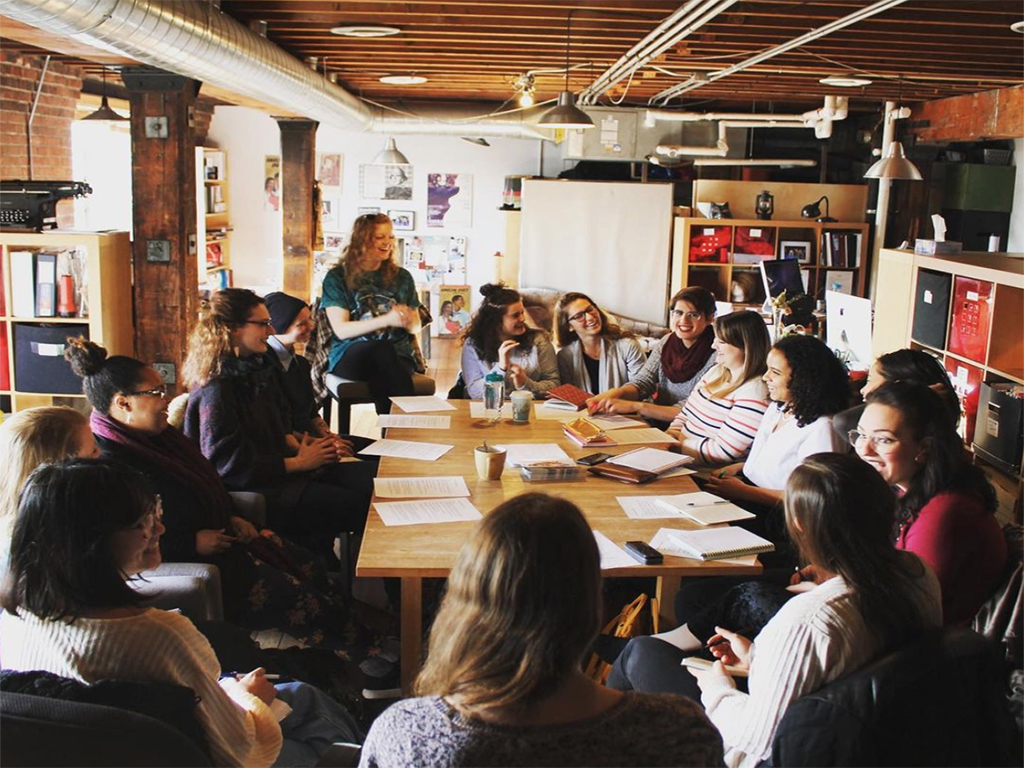 In the early days of the theatre's residence the scene was vastly different. The lively community the area's population has become accustomed to was almost nonexistent.
Unease gripped Andrea as she walked home along those familiar cobblestone streets. As a long-time employee of Nightwood Theatre, Andrea remembers the first few years after moving to the district before the nights were filled with commotion and life flowed through the old brick buildings. Back then, it was a dark and dingy ghost town, a concrete island cut off from the rest of the city.
It began with one lone windmill standing tall in absolute isolation. According to the Distillery District Heritage Website, the district was originally founded in 1832 by English immigrants, James Worts and William Gooderham. The Distillery, a destination with an illustrious history, survived prohibition, world war, and time itself until the flow of alcohol came to a swift end in 1990, closing the books on 158 years of industrial activity. Eleven years later, the Distillery lay dormant, stuck in a seemingly endless sleep until the land was purchased and molded into an art, culture and entertainment hub in Toronto, opening its doors in 2003.
Now recognized as a historic site for its collection of Victorian industrial architecture blended with 21st century amenities, the district is home to unique shops, galleries, studios, restaurants and theatres creating an unparalleled experience.
Though the Distillery has survived through a century and a half of reforms and reincarnations the art community has not been so lucky.
Moving on and letting go "necessitates going through the past," says Sedina Fiati, the Artist and Activist in Residence at Nightwood Theatre. The realization hit her one winter day while a gargantuan Christmas tree covered in shiny circular ornaments and gold tinsel stood tall in the center of the market. While commercialized joy lay thick in the air, Nightwood was not so jolly. Throughout December, as the holidays grew closer, Sedina watched as decades worth of files were placed into cardboard boxes, removing Nightwood's history one piece at a time.
Though the move comes at a difficult time for the theatre, the displacement of creatives is nothing new for Toronto's neighbourhoods. Shoshanah Goldberg-Miller, an associate professor at The Ohio State University in Columbus, Ohio explains the removal of artists from the Distillery as a continuation of Toronto's life cycle.
"Neighbourhoods go through a life cycle and research shows that…creative people often go to places where other people might not," says Shoshanah. A neighbourhood's revitalization begins when artists enter a run down or abandoned area causing the public to visit the previously forgotten neighbourhood. After enough interest is brought to the space, developers get involved to create housing locations, eventually pricing out the creatives who built the location. Artists will then move somewhere new, restarting the cycle.
"It's happened in many neighbourhoods in Toronto," explains former Toronto native Shoshanah. "It's thought of in one way as gentrification and another way as regeneration or revitalizing neighbourhoods."
Despite the feeling of an unceremonious push out the front door lingering in the minds of Nightwood's staff, Sedina is optimistic, believing this might be a chance at a fresh start for the company.
"It really is more about the people, you know," Sedina says while describing her experience co-directing "Every Day She Rose" with Andrea Donaldson in 2018. "Every night there was a staff member at that show." When Sedina looked out into the audience of the Buddies in Bad Times Theatre she was met with a feeling of community and support. Without fail, she was always greeted with a face from Nightwood.
"I don't know if we'll ever have a moment like that again, where we have all of these arts organizations and artists in the same building at the same time," said Sedina. "I think it was a special moment in time where there was easy opportunity for collaboration and overlap, and it'll be sad that that's not going to happen again."
Over the years since the Distillery District opened as a cultural space, artists have flooded the streets. They brought light to an area once abandoned by time, acting as the beating heart of the historic district, breathing life into their surroundings.
"I think it's just going to make it really soulless," said Andrea about the loss of artists in the Distillery. "I think it's going to kind of take away all of the personality that was meant to be in a cultural hub. How can it be a cultural space if there's no culture?"