By Maria McCollum
Bright colours and glittery balls of light fill the large room. One step inside is like a step back in time to the 1980s, when roller skating was king.
Scooter's Roller Palace has defied the odds of a declining industry. These days, skaters old and new enjoy the last GTA roller rink from this bygone era.
Michael Mastrodicasa enters Scooter's with his peacoat collar pointed up and his dark brown hair gelled back. His white t-shirt glows under a blacklight as he sits and explains how his family came to own the roller palace. After purchasing the palace in 1995, Mastrodicasa's family reopened the Mississauga roller rink, which sits on Royal Windsor Drive, between Winston Churchill Blvd. and Southdown Rd.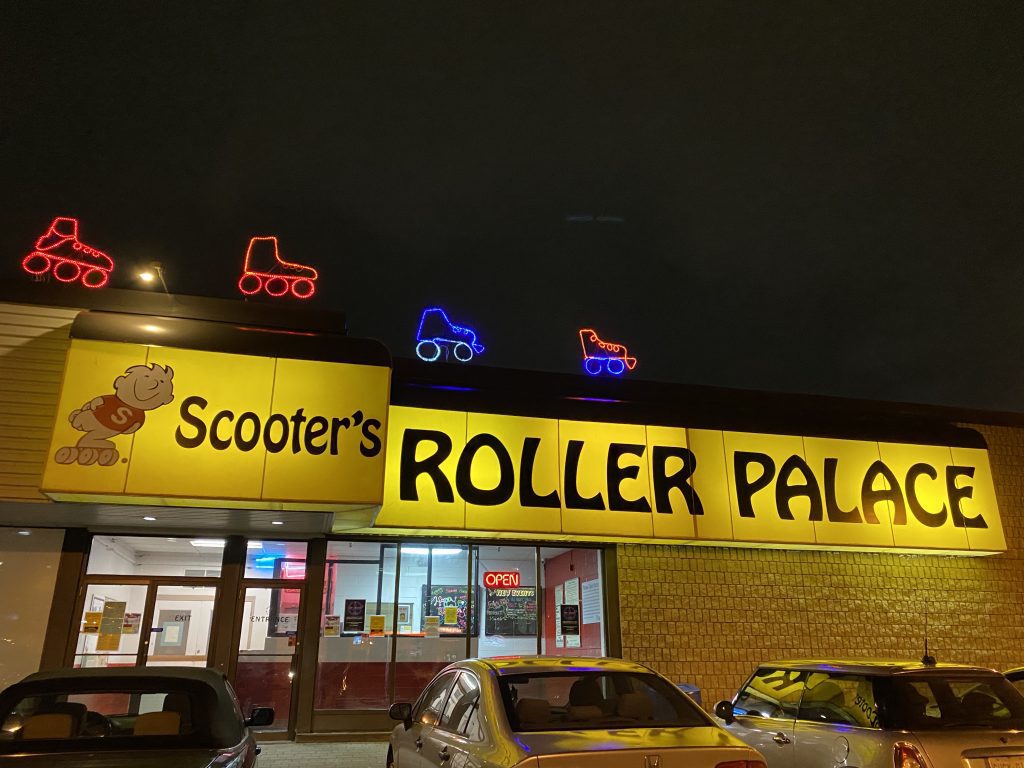 There's a feeling of timelessness entering the roller rink. In the cafeteria-like seating area, spectators and retired skaters fill the booths and gaze onto the skate floor. That's where the magic happens. The large, open room is filled with sparkling balls of light from the many disco balls. Some skaters try to keep their balance, some hold hands, while others take a tumble or two before getting the hang of it. The more experienced skaters perform tricks and fly past the beginners.
"My family [and I] have owned this place for 25 years," says Mastrodicasa. "We've been a safe haven for kids and it's a family friendly environment. I used to spend every weekend here when I was 15-16 years old."
This community has been thriving for decades but is beginning to die out. Regular skaters from the 1970s and 1980s are starting to go into skating retirement.
Mary-Jane Adamo, who is still skating after 40 years, admits her husband can no longer skate due to health reasons. He hasn't stopped coming completely; he still can be heard cheering his wife on from the sidelines.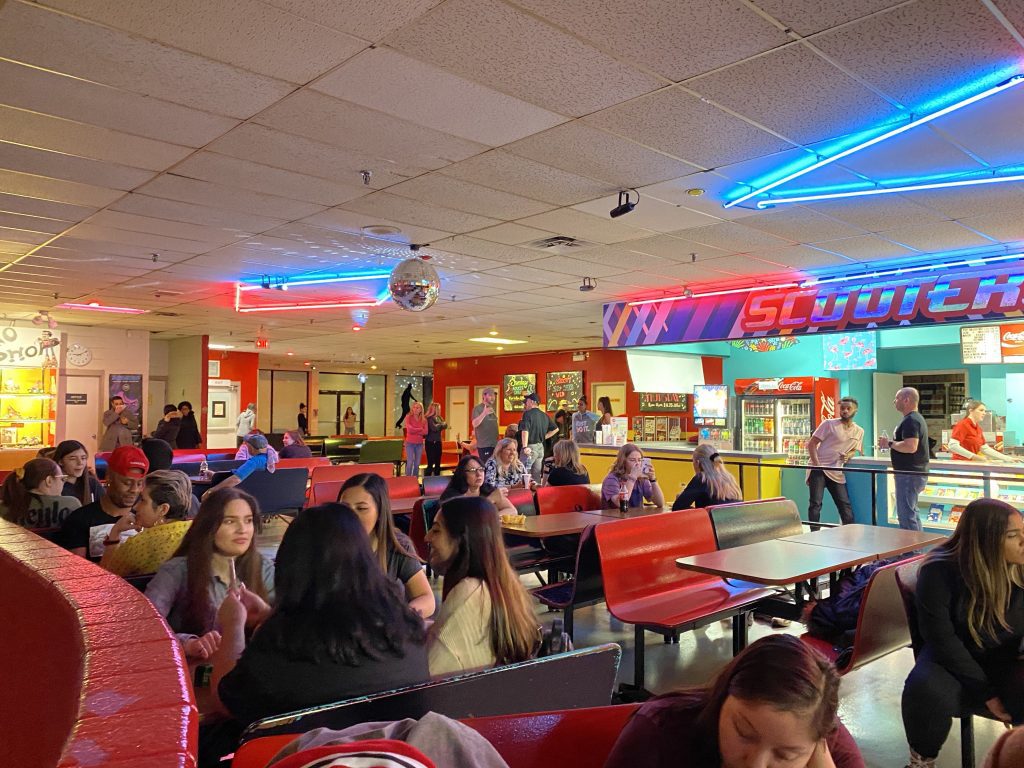 Scooter's Roller Palace may be the last rink of its kind, but the sense of community remains special and strong.
"It's been a staple to the community since we've had it," says Mastrodicasa. "I think parents and kids alike enjoy coming here and I think it's a good reprieve for the rest of the world."
Bob Bird, more commonly known in the Scooter's skating community as Disco Bob, has been skating since the 1960s.
Roller skating is a lifestyle for Bird, and he regularly drives for hours just to get to different roller rinks.
"It's just the rush of just getting out there on the floor and going," says Bird. "Because this is the only original one in Toronto.".
Scooter's is filled with skaters young and old, but those who visit the rink regularly are like a family.
"It's a tight knit community. We know a lot of people on a first name basis," Mastrodicasa says.
"Everybody knows everybody," adds Bird. "If you're a roller skater, then you've touched base with everybody."
Some may wonder how viable the business is after all these years due to the decline in roller skating. Mastrodicasa remains positive and insists the business is thriving.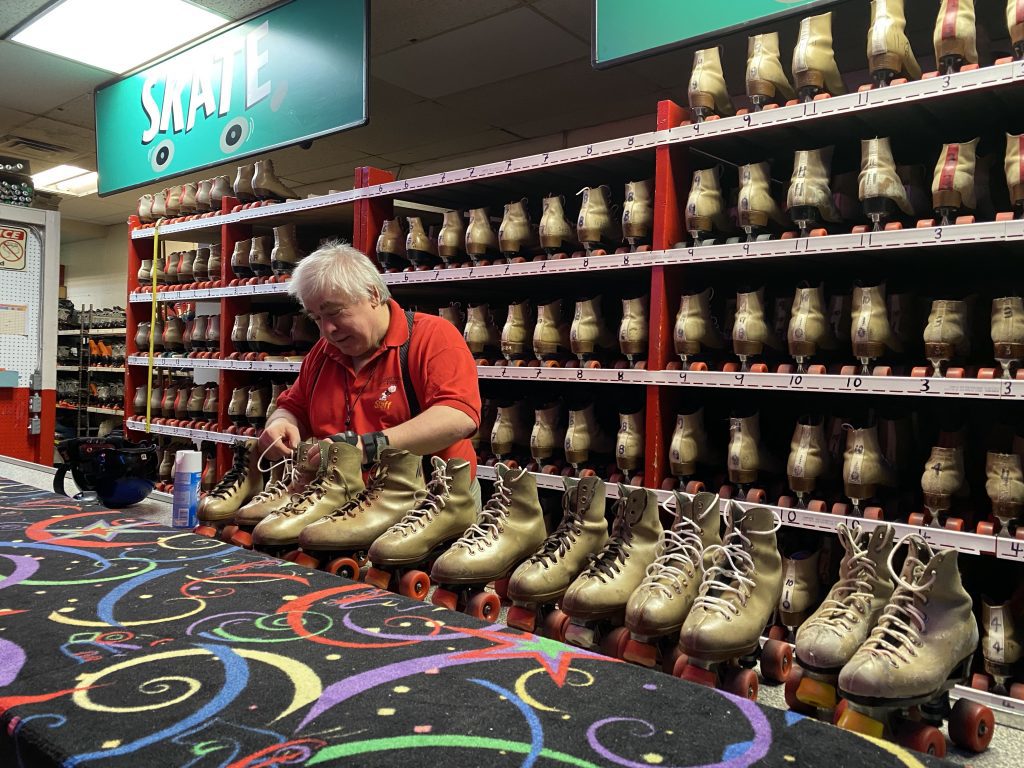 "I think when people come here they're astonished to see how busy we are," says Mastrodicasa. "Last Saturday, we had 800 people here."
This roller skating time machine, figuratively, brings people back to the 80s as soon as they step foot in the rink. Although much of the experience has stayed the same, there are some differences from decades ago when roller skating was in its prime.
"There was a dress code. [It was] no different than going to a ritzy club downtown," Mastrodicasa says. "Roller rinks of the 70s were clubs of the 90s or 2000s. Dress code was really important in keeping that image."
Adamo remembers the wild outfits like it was yesterday. Tight, high-waisted jeans were all the rage. Skaters would change their outfits four or five times in a night, because they wanted to show off their outfits.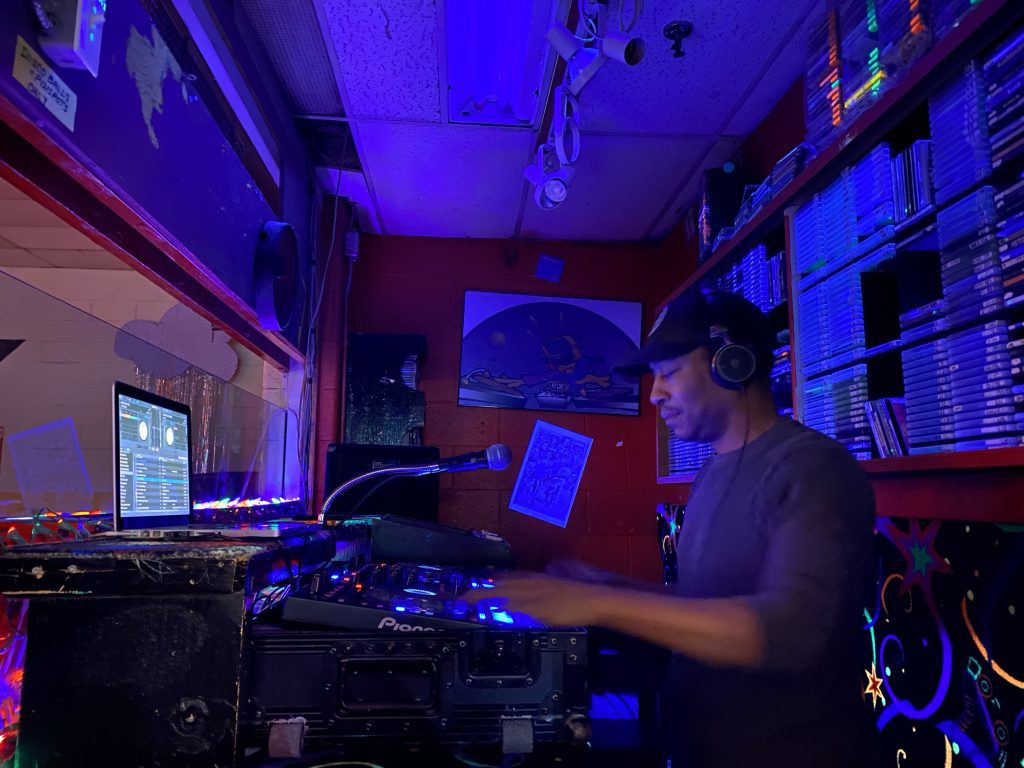 The regular skaters often say it's the music that makes it. Randy Beal, a veteran of the roller circuit, says that the rock 'n' roll and disco eras had a profound effect on skating culture. His favourite is old school funk.
The Beal family were pioneers of roller skating in Ontario. Owning four rinks from London to Owen Sound, including Mississauga's Roller Palace, the Beals were active in promoting roller skating.
Randy Beal, 1976 Canadian National Champion for roller skating, says he grew up in his family's roller rinks. He says he spent every weekend from the age of 12-25 at the roller rink, and continues skating today.
"I've skated my entire life, since I was one year old," Beal says.
"My parents, Frank and Shirley Beal, used to go to CNE to do shows and they would bring skates for people to rent at the CNE," Beal says. "They were very involved owning all these rinks, competing and teaching."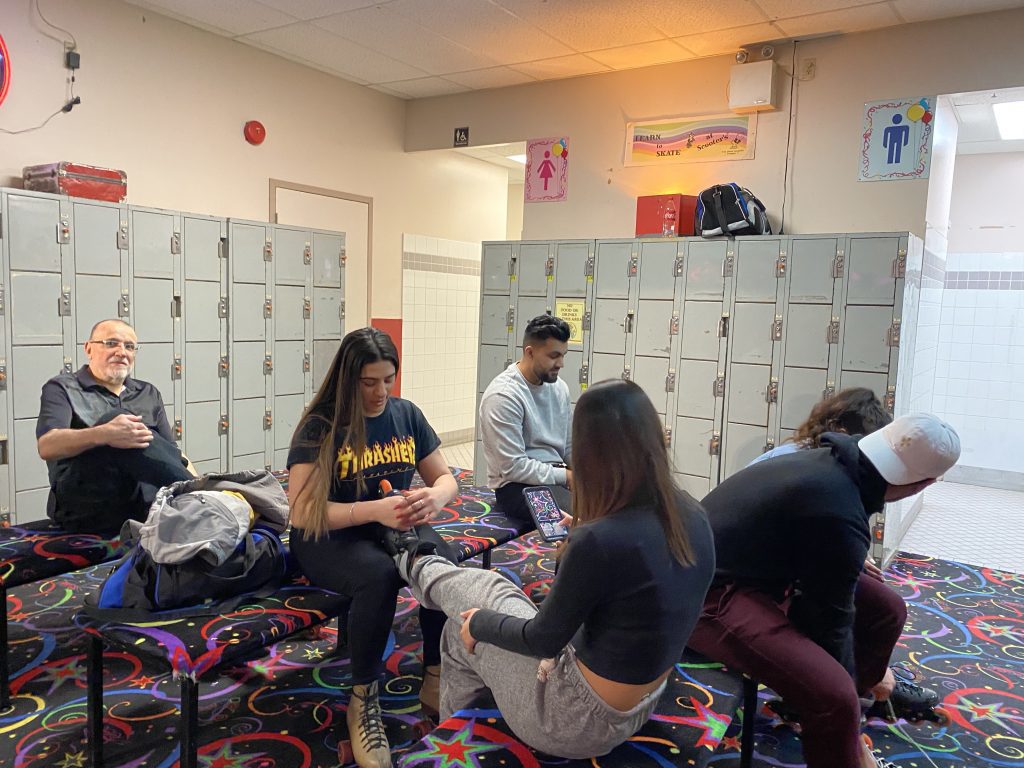 Matthew Wilkinson, a historian at Heritage Mississauga, connects the rise in popularity of roller skating to the social climate of the 60s and 70s.
"The 60s and 70s were filled with liberation movements," says Wilkinson. "Roller palaces could be a response to the times."
Then it went from all to nothing.
Beal says the economy forced his family to sell their properties. Turns out their rent got too expensive, not because demand for skating was falling. He feels this could be one reason why the popular activity of the 1970s started to deteriorate.
Scooter's Roller Palace remains a blast from the past, allowing roller skating fanatics to come and relive the 1970s and 1980s. The future may be uncertain, but so far Scooter's keeps on rolling.