By Youdon Tenzin
The glitz and glamour of an online business doesn't always reflect the situation behind the scenes. Many start from the bottom – or even the bedroom. Tenzin Wangmo, CEO and founder of Nineteen59, a Toronto-based Tibetan brand, works out of a one-bedroom apartment she shares with her father in York. It's a small space for a business. The living room walls are decorated with portraits of Buddhist deities and mirrors. The bedroom doesn't even have a bed. "I sold the bed last year, you know, to make more space for work," she says.
In 2017, Wangmo started the business in another cramped bedroom. In a student housing building a few streets away from Ontario Tech University, a 20-year-old Wangmo sat anxiously at her desk in her room. Tapping her feet against the floor, she released two designs online. They were simple designs of the brand's name that were to be printed on plain cotton shirts. She didn't know if anyone would be interested, but word spreads like wildfire in the GTA's small Tibetan community. Her notifications started going off with orders, feedback and shares. Since there weren't many outlets for contemporary art and design in the Tibetan community at the time, people were ready to support Wangmo. Soon, she had a stack of shirts waiting for delivery. That was when she decided to officially launch Nineteen59.
Fashion is a form of expression that identifies one's sense of self as an individual and as a part of a larger group, according to Sri Manchiraju, an assistant professor at Florida State University. Wangmo discovered the lack of Tibetan-owned streetwear brands and decided to occupy that space. Being a Tibetan immigrant meant she was part of a community slowly making its mark in the world. Growing up, she was constantly reminded of the importance of giving back.
Nineteen59 combines two of her passions: art and philanthropy. Money generated from sales goes back to the community. The 1959 occupation of Tibet by the Chinese government inspired the brand's name as many Tibetans were displaced and had to rebuild their lives in other countries. "The reason we chose the name was because it's a very powerful statement. It creates conversation," she says.
When the business started, Wangmo's only employee was her social lead, Tenzin Chime, a York University nursing student. Chime grew up watching her father volunteer at different events in the Tibetan community and was inspired to do the same. "Yes, there's [a] diaspora of Tibetans all around the world, but coming together is what's important. Getting our movement in the forefront of all of our agendas is my main goal," she said.
Nineteen59 was drastically affected by COVID-19. The community initiatives Wangmo had planned were all cancelled. "A lot of how we operate is online, even before the pandemic, but COVID-19 limited a lot of our opportunities and goals in terms of community projects," Wangmo said. This included the brand's biggest venture yet, Nineteen Worldwide, scheduled initially for 2019. The project, which is a collaboration between Nineteen59 and worldwide Tibetan artists, was created as an outlet for artists to create original pieces. Wangmo lists the delayed project as Nineteen59's biggest setback to date. The release of the collection has been pushed almost two years. "It was really tough for us because we didn't know how to handle it. Some of us wanted an online approach, but a lot of our team members didn't want the launch to be online," says Wangmo. "We are just waiting it out"
Tenzin Chokdup, a student at Humber College, knew he had to apply for the Nineteen59 Worldwide program when it was announced. The intensive three-month program consisted of a set of modules that taught artists like Chokdup both the creative and technical parts of creating original merchandise. They were encouraged to create designs related to Tibetan culture. "It improved my relationship with my grandparents because I was talking to them about how I wanted to represent Tibet on the hoodie I was designing," says Chokdup. "We're pretty much done. We were in the last steps, and then it just sort of stopped there because of COVID-19."
Presenting the project to the public meant creating spaces for the launch, community dialogue and for artists to connect with people. While Nineteen59 was affected by the pandemic, it also thrived. In 2021, the company received its first funding, the Canadian Summer Jobs grant. The grant allowed the brand to hire two interns. Although the team was relatively small, the experiences Tenzin Dhonyoe acquired during the summer were immeasurable. "I used to volunteer for Nineteen59 all the time, so when I heard about this internship, I applied right away." he says. Dhonyoe said the skills and knowledge he obtained as the brand's marketing and strategy intern helped him land his current job helping make user interface applications for a startup.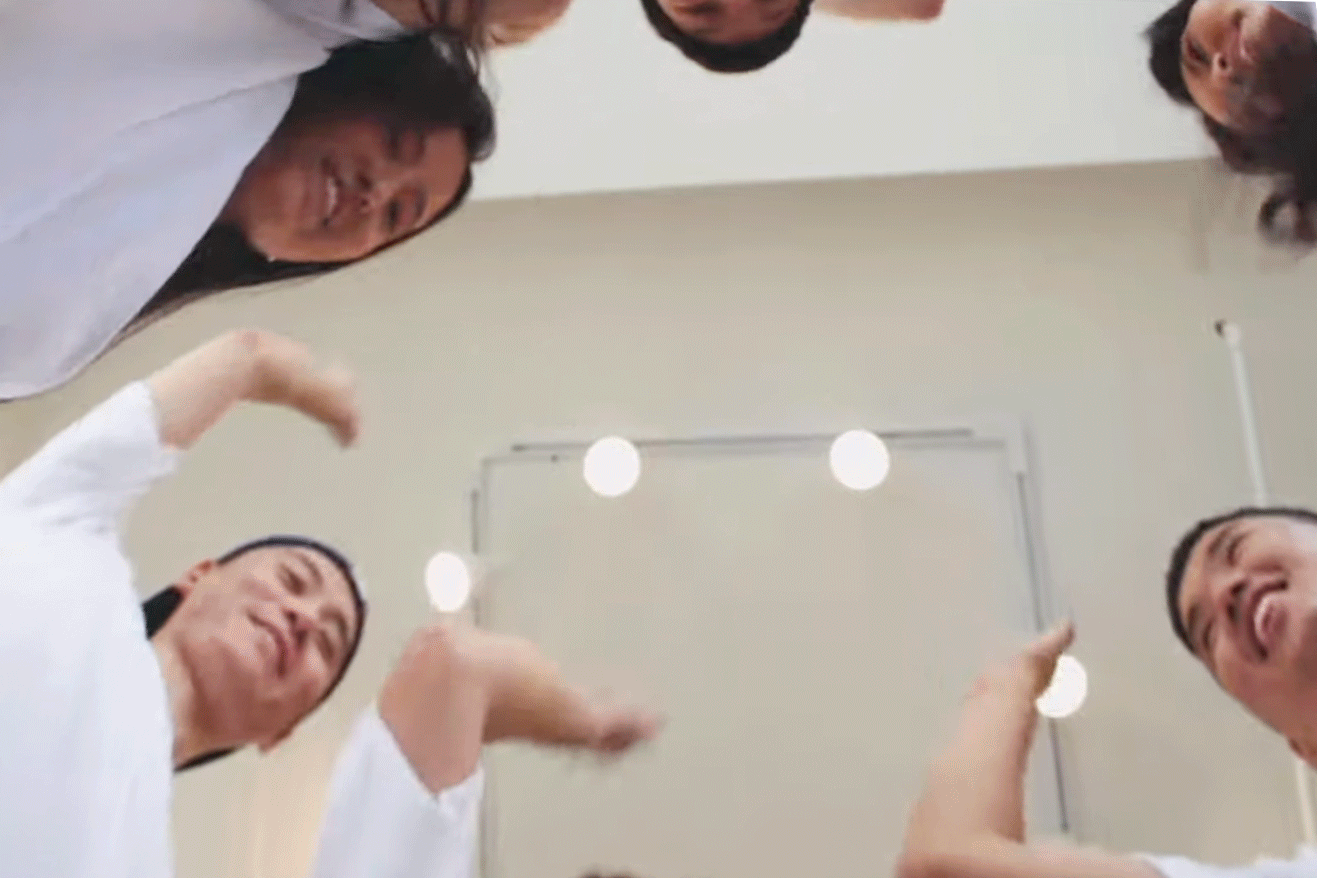 True to its dedication to the community, Nineteen59 extended a helping hand to Tibetan communities affected by COVID-19 in India in 2021. The brand launched "Better Together," a campaign that sold merchandise and welcomed donations. All profits went to the Tibetan Cancer Society in India. Wangmo revealed that this was a small light in the darkness for them.
The mark Wangmo has left in the Tibetan community is evident. Youngdoung Tenzin, a board member of the Tibetan Canadian Cultural Centre, praises Nineteen59 for its work. Tenzin was aware of Nineteen59's close ties with the TCCC as the centre often lends its space to the brand. "They are very proactive. I see them every weekend having meetings with youths at TCCC," says Tenzin. He believes that the gap between the older and younger generation in the Tibetan community can be bridged through collaborative efforts between the TCCC and groups like Nineteen59.
The future is bright for Nineteen59. Preparations for the Nineteen59 Worldwide campaign have picked up momentum since the start of 2022 and the team is now planning on launching it this summer in Toronto and New York. The experience consists of three parts: an exhibition, a meet and greet with artists and an exclusive dinner party. Wangmo also plans on turning an Instagram initiative, Our Stories, into a physical book. "I have high hopes, not just for Nineteen59, but for Tibetan youth and artists. I believe that they are the future."