By Joseph Ryan
Samar Harb is a Muslim Canadian with a passion for nutrition, so she took that passion and poured it into a career as an entrepreneur. She founded and currently runs an entire pressed-juice company with three stores. Along with her husband, they've come a long way since 2015 when they opened the first Green Press organic cold-pressed juice bar in Oakville.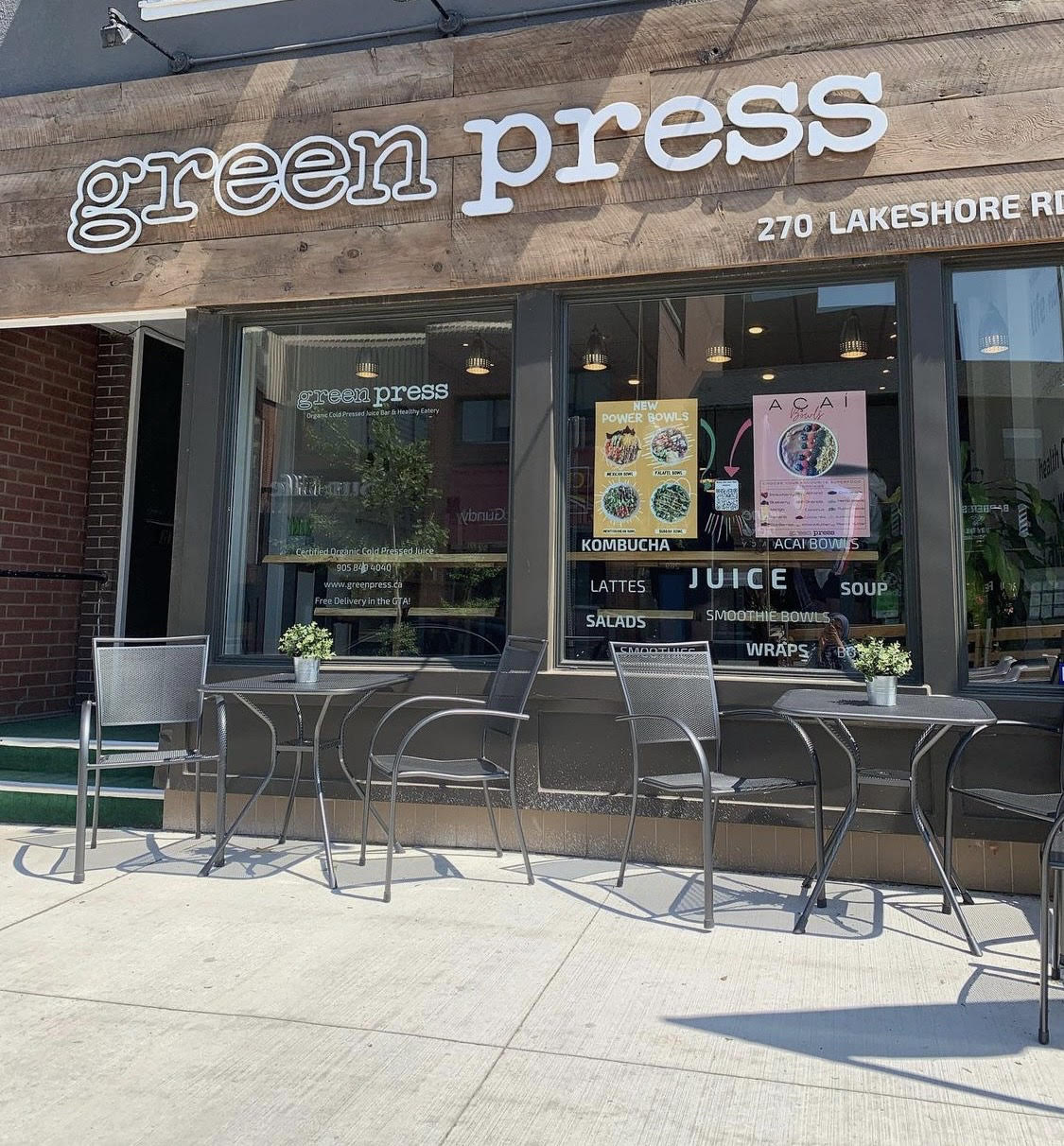 Meeting Harb for the first time, she sat in her compact office inside her warehouse. The bricks, drywall, and paint were scattered around the space; they're moving offices to the back and no longer need the front space. However, the work goes on for Harb. As a young Muslim woman entrepreneur, she is proud of her background and culture. "I want my daughter to look up to me and say, mama, if you could do it with a hijab, then I can do anything with hijab.". As a mother of two, and her third child on the way, she wants everyone to know that she bravely entered the world of entrepreneurship, and was successful despite the challenges that came her way.
Harb started in her mom's kitchen until she had enough customers to buy a giant juicer, some commercial sinks, and rent a shop in Oakville. One of the early successes for Green Press was making juice for Canadian health food chain Healthy Planet.
Eight years later, Green Press has three locations in Oakville, Mississauga, and Toronto, and a delivery service that reaches as far as the Niagara region.
"I'm very passionate about nutrition. I love what I do, you know, it gets really hard at times. But because you genuinely care and you genuinely love what you're doing, time passes by fast," she said.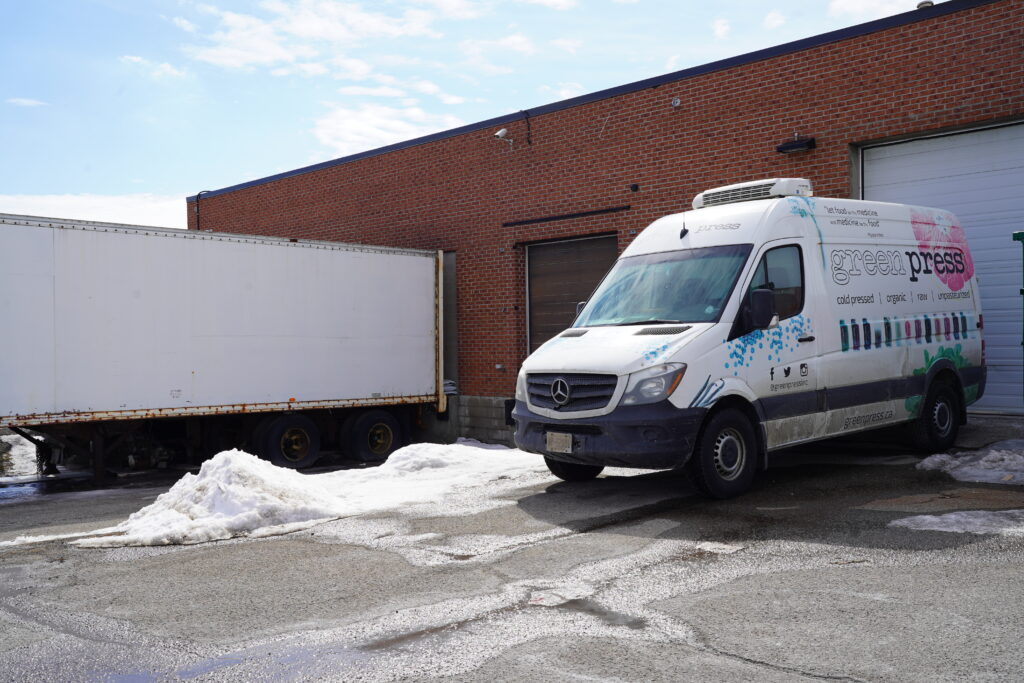 Business and barriers
In a predominantly white neighbourhood, Harb remained firm about maintaining her culture and religion. Still, there were some systemic barriers in her way.
When she first started her business, people close to her tried to plant fear in her head that her hijab might be holding her back from becoming successful.
"I got a lot of comments saying stuff like, are you afraid that they won't buy from you? Why don't you wear your hijab in a stylish way? Why don't you put a hat on," said Harb.
However, driven by ambition, Harb wanted her product to be the focus, not her appearance.
"Customers were coming in and saw my passion and were intrigued. People knew that I was so passionate about nutrition, and knew my stuff," said Harb.
Harb says she has not experienced overt discrimination, and always got the loans she applied for, contracts, and stores that she wanted. This illustrates that the dynamic of small businesses in Canada is changing to allow for more diversity in entrepreneurship.
According to Statistics Canada, as of 2021, there are more than 360,000 self-employed women in Canada, a 30 per cent increase in women-owned businesses in the past 10 years.
There are currently a number of initiatives through the federal government to help empower women to start a business. According to a recent announcement by Minister Ng, the Government of Canada is increasing support for women entrepreneurs through a $2-billion investment to double the number of women-owned businesses by the year 2025.
Challenges for entrepreneurs of colour
Despite how successful a Canadian Muslim woman like Samar Harb can be, there are still many hurdles and barriers that entrepreneurs have to overcome to get their businesses off the ground.
"Some of the key challenges entrepreneurs of colour face include: Access to the community, [lack of] culturally-sensitive mentorship, and access to capital," Tina Mbachu, Programs Lead at the DMZ at Ryerson University, said in an email. The DMZ is Ryerson's business incubator for early-stage technology startups.
The challenge of access to the community has hit Zaki, an Arab-Canadian mechanic in Mississauga who is in the process of opening up an auto shop but is facing difficulties with the landlord of the store he wants to rent.
"I've tried, and called many times, we went back and forth but he just keeps on adding extra demands for his store," said Zaki.
Mbachu also says that there is often implicit bias regarding the competence of Black entrepreneurs.
Zaki says he feels the landlord is challenging him to prove his competence.
"There tends to be a bias that Black founders create products primarily for Black users," wrote Mbachu.
Mbachu added that Black entrepreneurs are affected by the idea that their products are primarily for Black users because it makes the target market small and limits them from growth.
To address these challenges, the DMZ launched the Black Innovation Program, which offers Black owned businesses capital and mentorship, in partnership with the Dream Legacy Foundation, an organization devoted to fostering Black entrepreneurship in Canada, Mbachu explained.
"This initiative is a stream across the DMZ programs, from Launchpad to Incubator, and provides Black founders an additional layer of support that will help reduce these barriers," she said.
According to Mbachu, this stream will be the first of its kind in Canada.
For non-white entrepreneurs, there are really two sides to the coin, success or multiple levels of struggle.
On one side you have successful non-white entrepreneurs like Harb. Who opened up Green Press and continues to achieve new milestones with her business. Her story celebrates diversity in the world of Canadian small businesses.
On the other hand, Zaki's story is still in the making, although he says he is already struggling just getting things started.