By Michael Tse
Dr. Tim Sly's back was starting to bother him. It was a sign the greying 75-year-old epidemiologist had been slouched in his favourite black leather chair for too long. He was so fixated on the computer screen that he lost track of time.
The monitor illuminated his face in the dimly-lit office. He removed his glasses and rubbed his weary eyes. "Just one more," he said to himself. He was unwilling to quit just yet. "What time is it? wondered Sly. It was unimportant. He was enjoying himself. "How does the coronavirus compare to the SARS epidemic?" read Sly aloud in an English accent. He considered it for a moment. Intuitively, he scanned his mental database for the keywords "coronavirus" and "SARS." It hit him.
First, he spent several years studying the SARS (Severe acute respiratory syndrome) outbreak that impacted Asian countries in 2002. Second, a Chinese colleague was one of the first casualties of the virus. Sly hastily rattled the response on the keyboard. He was pleased to share his over 40 years of public health knowledge to help somebody in need.
For the career academic, this was a typical evening in the early days of the pandemic. When COVID-19 struck, the frequent air traveller was grounded in Toronto. Like many people, Sly has been denied the opportunity to do what he loves most—teach, travel, consult. Instead of "going gently into that good night," the professor emeritus has dug into the frontlines on the war against fake news.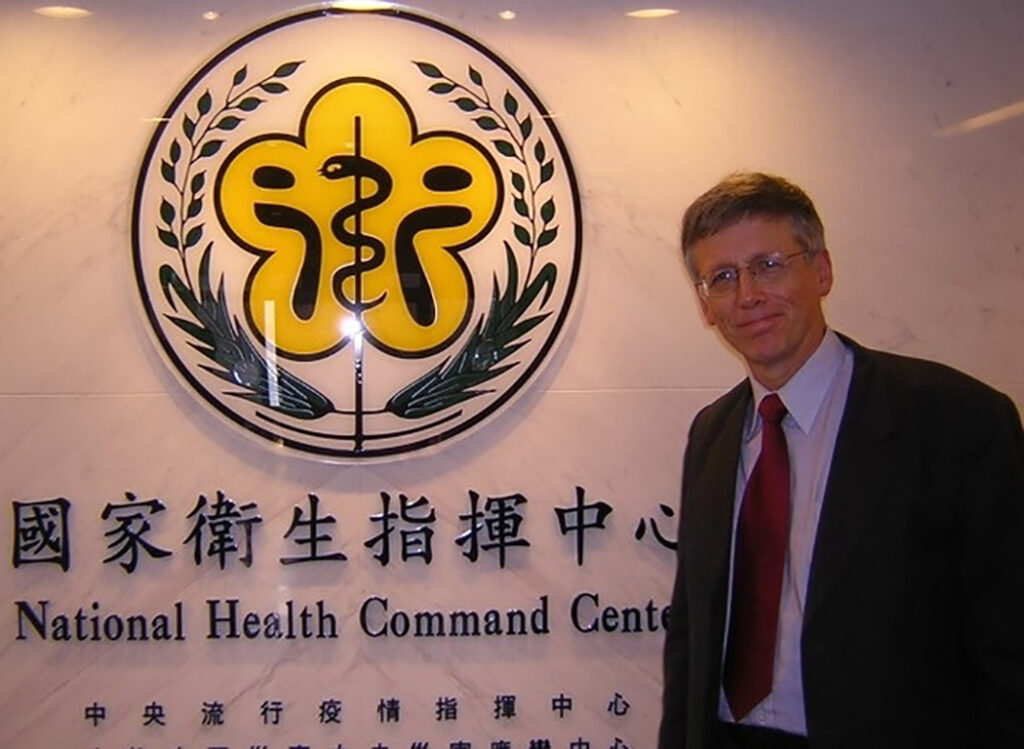 Experts like Sly have been essential during the public health emergency. His explanation of complex issues to a lay public has been an antidote to misinformation. One of his top priorities has been responding to COVID-19 questions on Quora. The website is playing a vital role battling the spread of false medical information. Its experts provide simple, digestible explanations to millions of users every month. Sometimes questions are basic. Other times, they inspire responses that reveal the semi-retired, Ryerson professor's wry British humour. "Just on the off-chance this is NOT written by a troglodyte troll intent on stirring up dissention and confusion, let it be stated that no-one will be sterilized by any Cov-19 vaccine," he wrote unequivocally.
Regardless, all inquiries are taken seriously. It is a safe space for professionals and novices alike to learn and share reliable information.
"There may be 'simple folk' coming out of the highlands of New Guinea," suggests the lifelong educator. "They have no formal education and they turn on a computer for the first time. It's worth telling them that rabies can be prevented by a vaccine. It is worth getting the message out."
During the unprecedented crisis, health experts like Theresa Tam and Anthony Fauci have become as recognizable as Beyoncé due to their presence in the national spotlight. The vaccination campaign has raised the stakes and increased the importance of their work. Immunizing the public is crucial to containing the spread of COVID-19 and preventing the emergence of new strains. Sixty per cent is the threshold for herd immunity, a number that is likely higher. About 20 per cent of Canadians are uncertain about receiving a vaccine. Respected public figures like Sly will have to convince people in this group to get a shot.
Answering queries on Quora is a "piece of cake" compared to the rancorous business of influencing public opinion. The professor realized this when his criticisms of the provincial and federal government last September were met with hostility. Sly remembers reading threatening letters, calling for his censorship, after Maclean's published an op-ed he wrote about the lack of testing prior to school openings. The knee-jerk reactions were not surprising, nor was the vindication of his concerns two weeks later. He watched the government announce, at a press conference, a plan to increase testing due to numerous classroom outbreaks.
"I was getting hate mail after giving interviews in New York and Vermont," recollects Sly. "I still get hate mail even now. You can never win. I was receiving threatening letters saying, 'Keep your opinions to yourself,' 'You don't know what you are talking about,' 'You're always overstating.' You are going to get these knuckleheads all the time. It's par for the course. You will always be accused of stirring up unnecessary panic."
According to Sly, the distrust in experts has been simmering for a while. A decline in trust was something he noted during the BSE (bovine spongiform encephalopathy) outbreak in the late-1990s, when the British government admitted it misled the public for over 10 years.
"We noticed a growing cynicism," recalls the infectious disease specialist. "The problem has only been exacerbated by social media. It has played an enormous role. Social media has been amplifying misinformation and it is getting worse."
Dr. Ian Young, an assistant professor at Ryerson's School of Occupational and Public Health, has researched how food safety information is shared and discussed online. He says there is a new generation of people acquiring health information uncritically through social media. During the initial stages of the pandemic, he observed images of people wearing water bottles on their faces instead of standard facemasks.
"It's the fear of the unknown with health-related threats," explains the behavioural researcher. "People are scared of new outbreaks. They see media stories that hype it up. They don't understand the science behind it and they are going to take whatever action they can to give them extra protection."
The Globe and Mail columnist André Picard has written about health for over 30 years. In the past, his work was read primarily in local markets. Today, the self-described "obsessive" Twitter user shares his work with over 120,000 followers. He acknowledges the pitfalls of social media but he is unwilling to dismiss it completely.
"Social media has good and bad in it. It amplifies voices, conspiracy theories, allows them to spread quite readily," argues Picard. "The other side of it is that it allows good news to spread. It allows corrective tweets and information to get out there."
A lifetime in public health and academia has prepared Sly for his current advocacy role battling fake news. The veteran epidemiologist marches on, glued to his computer, burning the midnight oil, because of a code of honour only those who have devoted their lives to public service understand.
"If you get into education, you buy into it. It's the 'professor's creed.' The 'assassin's creed,' joked Sly. "Part of it is teaching but there is an equal lump of community service too. It's your job responding to the community's needs, providing advice, suggestions, and informed opinions."