By Laura Hull
It's a Thursday afternoon, so a perfectly acceptable time to be craving knafeh, a popular Middle-Eastern pastry dessert.
In Toronto's downtown core, if you look up "knafeh" on UberEats, you'd find a lot of results for larger chains, Greek places, Turkish places, and the occasional boutique café. I'm picky though – I want an authentic pastry that'll bring me back to
childhood in Cairo
.
I figure the kind of bakery I'm looking for isn't going to be on UberEats, so I turn to Google Maps and BlogTO to help find the best authentic Middle Eastern bakery.
The results surprise me. I'm looking for an Egyptian bakery that makes authentic knafeh, but bakeries that call themselves Palestinian, Israeli, and Syrian come up in my search. Contrary to the bakeries I grew up shopping at, which cling to an exclusive national identity and cater only to their respective communities, the Torontonian bakeries here seem to be geared towards a much more wide-ranging clientele.
Perhaps this has something to do with the city's unique makeup. Toronto is one of the world's most diverse cities. In 2021, nearly half of the city's population was made up of immigrants, according to Statistics Canada. In a 2016 study published by the Canadian Arab Institute, Toronto's Arab community is the second largest in Canada. About 22 percent of Canada's Arabs live in Toronto, or about 277,050. On the other hand, Toronto is home to 188,710 Jews, or about 49 percent of Canada's Jews.
Toronto's Arab and Jewish communities have been here for nearly the same amount of time, each establishing their own ethnic enclaves. Although Toronto's Jewish population is more well-established and influential, the city's growing Arab population is also making its mark. Over time, they've developed and moved, and they tend to just coexist.
The two communities initially developed ethnic enclaves, as is common with immigrants coming to Canada in large numbers. "When folks come to Toronto… They are looking for somewhere to live. It's often with somebody who's a friend or family, or somebody who knows somebody," said Laura E. Taylor, an associate professor at York University's Faculty of Environment and Urban Change. Immigrants will often live together as it's familiar and makes transitioning to a new country easier, said Taylor.
"That's how these ethnic enclaves end up being created. And in Toronto, we've been around long enough that the different successive waves have occurred," Taylor said. Kensington Market, for example, has undergone this change. "It was kind of originally a Jewish place, and then it became more of a Caribbean place. And then, a little more South Asian… until now when it's just become gentrified," she added.
Toronto's Arab enclaves started over 200 years ago. Arab immigration to Canada started in the late 1800s in very small numbers, with most being Christian Arabs fleeing prosecution. After the Second World War, Arab immigration increased and included Muslims and Druzes, another religious group from the Middle East.
Most recently, the Syrian civil war has impacted the flow of Arab immigration. Bayan Khatib, a Syrian-Canadian and founder of the Syrian Canadian Foundation, said the arrival of the tens of thousands of Syrian refugees has now "become an important part of Canadian history."
People who live here, like Richard White, a lifelong Toronto resident, know that the east and west ends are where you'll find the city's Arabs today. White grew up near the Warden Avenue and Lawrence Avenue intersections. Having grown up in Scarborough, he said, there were always plenty of Arab shops and restaurants to choose from in the area.
Khatib said the same, saying that a lot of the Syrian refugees who came to Canada in 2015-2016 moved out to Scarborough, or Mississauga, because of the already high concentration of Arab and Muslim immigrants in the area.
On the other hand, Jewish immigration started in small numbers in the early 1800s, according to David Koffman, an Associate Professor at York University and the Editor-in-Chief of the Canadian Jewish Studies Journal. "At first, they clustered in an area called St. John's Ward, which is near where the hospitals are now [on University Avenue]. That was like a very dense, very poor immigrant neighbourhood with a lot of Jews," said Koffman.
"Then, the Jews basically then next migrated west to the Kensington Market area and the blocks around it, between [College Street and Queen street], west of Spadina to Bathurst," Koffman added. Kensington Market used to be a pretty densely Jewish neighborhood with lots of Kosher markets, Jewish vendors, small artisan shops, and lots of lively cultural activity in Yiddish, he said.
Today, the community's moved closer to Bathurst Street and farther north, said Koffman. Toronto's Jewish community has become more affluent and educated, with Jews and their businesses becoming a core part of the city's history, he said.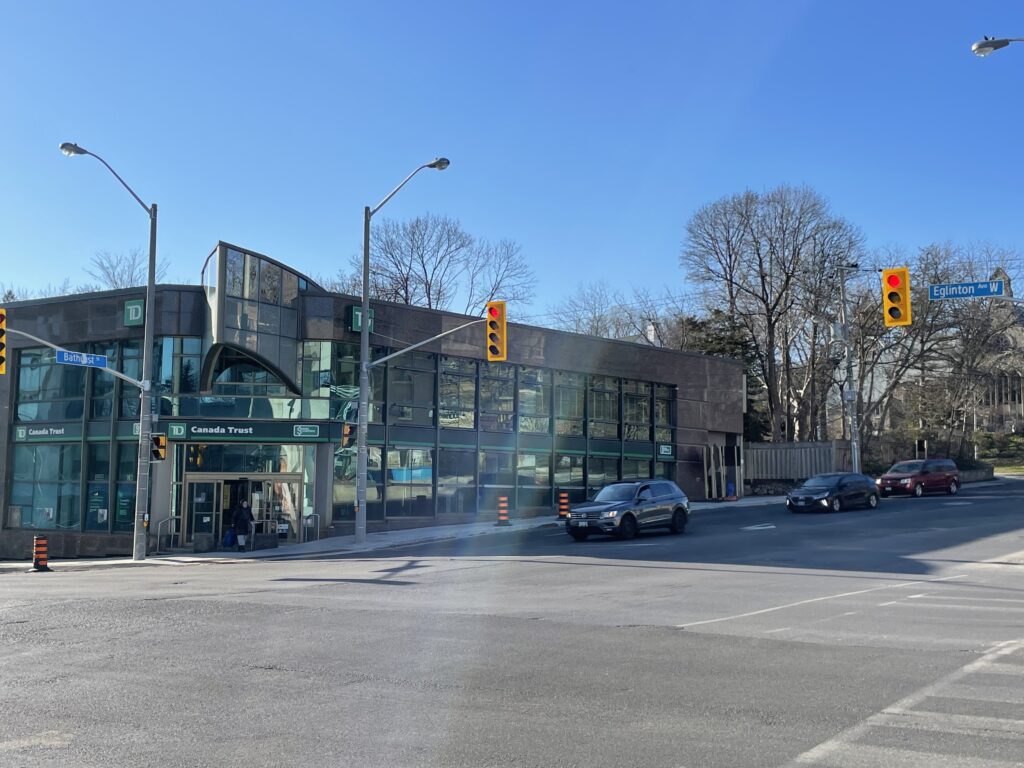 The two communities exist separately with little to no conflict for the most part, said Koffman, unless it's between official organizations.
Both communities have integrated themselves into Canadian society, although the Jewish population, given its affluence and longer history in the city, has become more influential in local politics and economy, according to Koffman and Khatib. Both Arabs and Jews have established businesses and non-profit organisations which not only serve their respective communities, but a wider range of people.
One such business is The Jerusalem Restaurant, the city's first Middle Eastern restaurant, according to its general manager, Nicholas Vukovic. Its first location is at Bathurst Street and Eglinton Avenue and was established in 1971. Although it was founded by Palestinian brothers and started by serving Palestinian food, today it serves the area's Jewish community with a more diverse menu with much of the
clientele being Jewish,
said Vukovic. Its second location in North York serves the area's even more diverse clientele. It's a testament to how the two communities can work together here, he said.
Arab immigrants, for the most part, haven't become as affluent or integrated into the GTA as the city's Jewish community has. For the most part, Arab immigrants have come more recently to Canada and face more challenges, such as economic or language barriers, which make establishing themselves more difficult, said Khatib. According to Taylor, living costs are cheaper out in Scarborough than in downtown, which may explain the higher concentration of less affluent Arab immigrants there.
However, as housing costs rise, these recent immigrants may end up having to leave the 'big city,' said Khatib. "A lot of people are thinking of moving away [because of the cost of living], but sometimes they do move away and then they come back because other cities are not as welcoming or there isn't as much of an established community there," she said.
With all this now in mind, I still need to find my perfect knafeh. I make my way east to Scarborough and end up at the aptly named Kunafa's at Lawrence Avenue East and Pharmacy Avenue, just a few blocks west of Warden Avenue. It's a small, crowded store that brings me right back to my childhood with
orders being yelled around in Arabic
, customers waiting eagerly for their order, and the comforting scents of honey, nabulsi cheese, and pistachios wafting throughout the room.