By Oskar McCarson
It's Sunday night at Miss Bao Restaurant + Cocktail Bar, Kingston, Ont's, newest sustainable restaurant. The hanging lights cast a golden glow over evergreen seats while More to Life by Albert Hammond Jr. flows from overhead speakers. Crisp early March air sneaks in as patrons venture out into the evening. A couple chat over empty glasses as a server brings their leftovers, followed, after some deliberation, by the house's apple spiced creme brulee. A table of five closer to the bar celebrates as their drinks arrive, with their mains, steamed bao buns bursting with braised pork belly or fried Szechuan tofu, arrive shortly after. Far in the back, past the bartender shaking up one of Miss Bao's many cocktails, the sounds of fryers, burners, and the industrial dishwasher radiate through the archway that leads to the kitchen. It's all through here, whenever the restaurant is open, that you'll find Bellen Tong and Zach Fang. They are partners, co-founders, and thanks to both COVID-19 and their personal investment in the restaurant, constantly working to make Miss Bao the best that it can be, despite the various restrictions in place.
Miss Bao, a relatively new part of the downtown stretch of Princess street, was originally set to open in March of 2020. They even held their soft opening just a few days before Premier Doug Ford announced the first province-wide lockdown. This presented a difficult question for the Miss Bao team: how would they operate to the best of their ability without compromising on their mission of sustainability and community?
As a sustainable restaurant, operating through takeout would mean producing more waste than they wanted, and as a smaller restaurant, the limited capacity meant fewer people would be able to dine in when that was finally allowed.
"For us it's a lot harder," Fang said. "It's a brand-new business, we've poured all this capital into it and were hoping to bring in a cash flow but as we were about to start the cash flow stopped… We lose about 75 per cent of sales because of restrictions."
The lockdown situation isn't their only worry either.
"When a lockdown happens, the first thing we think about is our staff," Tong said. "What's going to happen to them, what the hours are going to look like and what kind of projects we're going to be working on?"
The first of these projects turned into the Miss Bao Take Home Club, a series of weekly mealboxes which come in entirely biodegradable packaging and include recipes and pre-portioned ingredients for making Asian dishes at home. According to Tong they have been very successful, although not as impactful as they expected.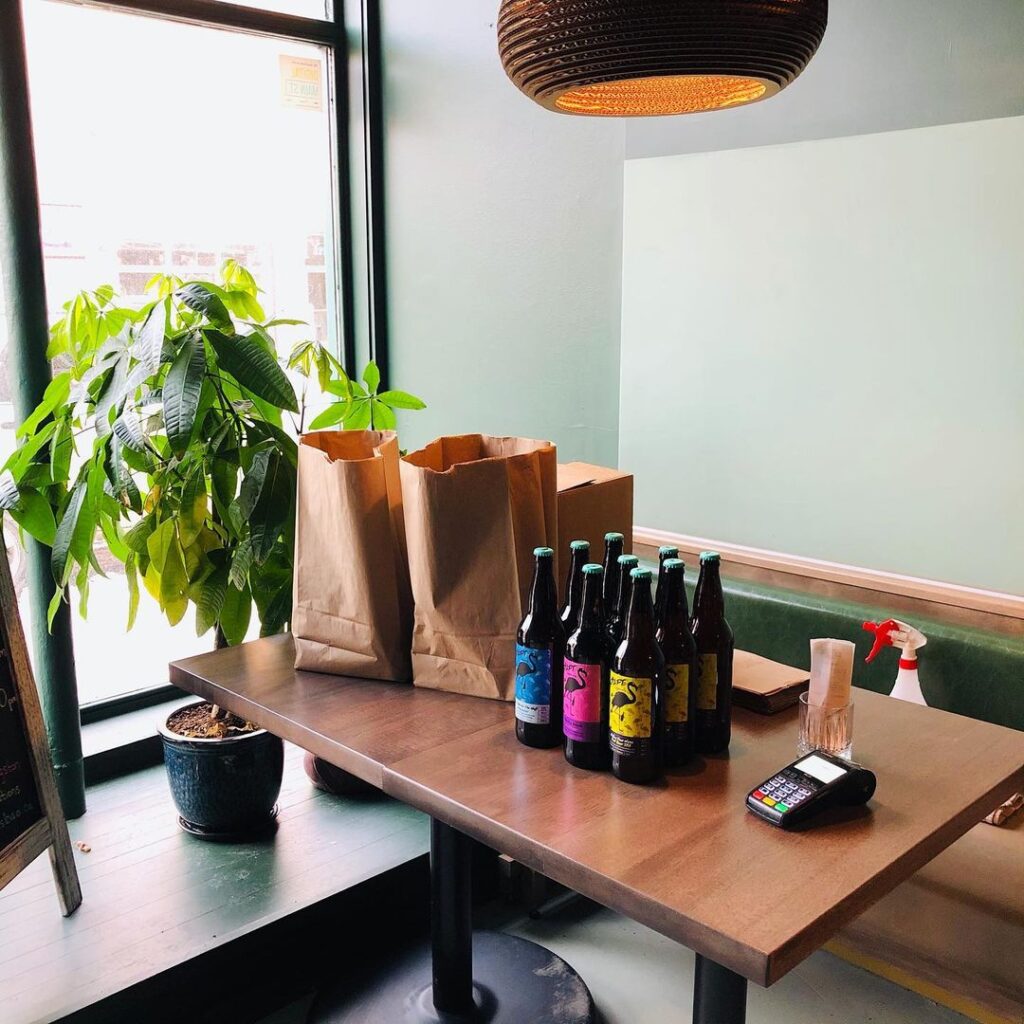 "We did a survey of our mealbox clients who subscribe to our newsletter and asked, 'Would you dine in if we opened today?'" said Tong. "Only 20 to 30 per cent of mealbox patrons also dine in the restaurant."
The mealbox program wasn't without its hiccups. Shipping delays meant that even though they had secured a supplier for biodegradable containers, they would have to place a second order as the first one went missing until July.
While the easy way out would have been to go with non-sustainable packaging until they received their biodegradable packaging, Miss Bao was not willing to compromise.
The team's dedication to the restaurant's mission can be seen in everything they do. While showing Emily Pope, one of Miss Bao's bartenders, around during her interview late last August the tour eventually led to the garbage. While Tong was going over how their system worked, she noticed some recyclable materials that had been thrown in the garbage by accident. "She pointed out some things like 'Oh this can be recycled, so can this, oh and this too,' and sorted them right there," recalls Pope.
Tong estimates that Miss Bao produces only one kilogram of garbage each week, a stark contrast to the 13 kilograms of garbage produced by the average Canadian per week, as reported by CBC. The team also composts all non-reusable organic waste on site and are constantly working to reduce the amount of waste they produce.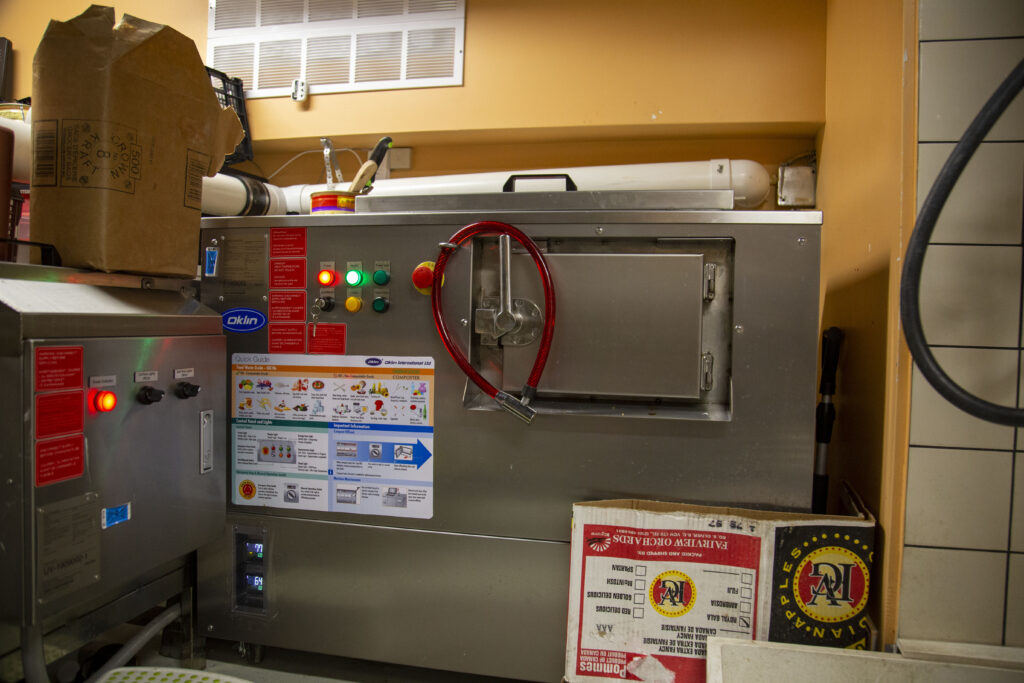 Sustainability and its place within the food service industry has always been at the forefront of Tong's mind. From her time as a server at the now-closed Kingston based Chinese buffet Lee Garden, through her terms at George Brown, minimizing waste has long been a top priority.
That's not to say that food waste in the industry is the only driving force behind the restaurant. Tong also wants to fight back against how certain restaurants are perceived.
"People have the perception that Chinese food, and Asian food are not sustainable. When you think of the Chinese takeout you always think of those containers, or the plastic bags. So that was my first thought: if I wanted to open an Asian fusion place I wanted to make it sustainable. So people will know, it doesn't matter what kind of cuisine you're cooking, everything can be sustainable."
It's not just an environment of sustainability that Tong and her team are cultivating. Tong and Fang's constant presence in the restaurant as well as their attitude towards their staff has helped to foster a sense of community, both within the restaurant and throughout downtown.
Pope, who studies environmental biology at Queen's University, has been working at Miss Bao since August. According to her, Tong and Fang have not only been very accommodating with her school schedule, but they work to make sure customers feel comfortable, including helping to serve and interacting with clients.
Bri O'Rourke, who's been working as a server at Miss Bao from the start, had this to say.
"The thing that I think is so cool is that it has this fancy aesthetic, but all of the staff are very down to earth… Everyone has a wide range of interests and we all work together really well. They've done a great job at getting the best people they could."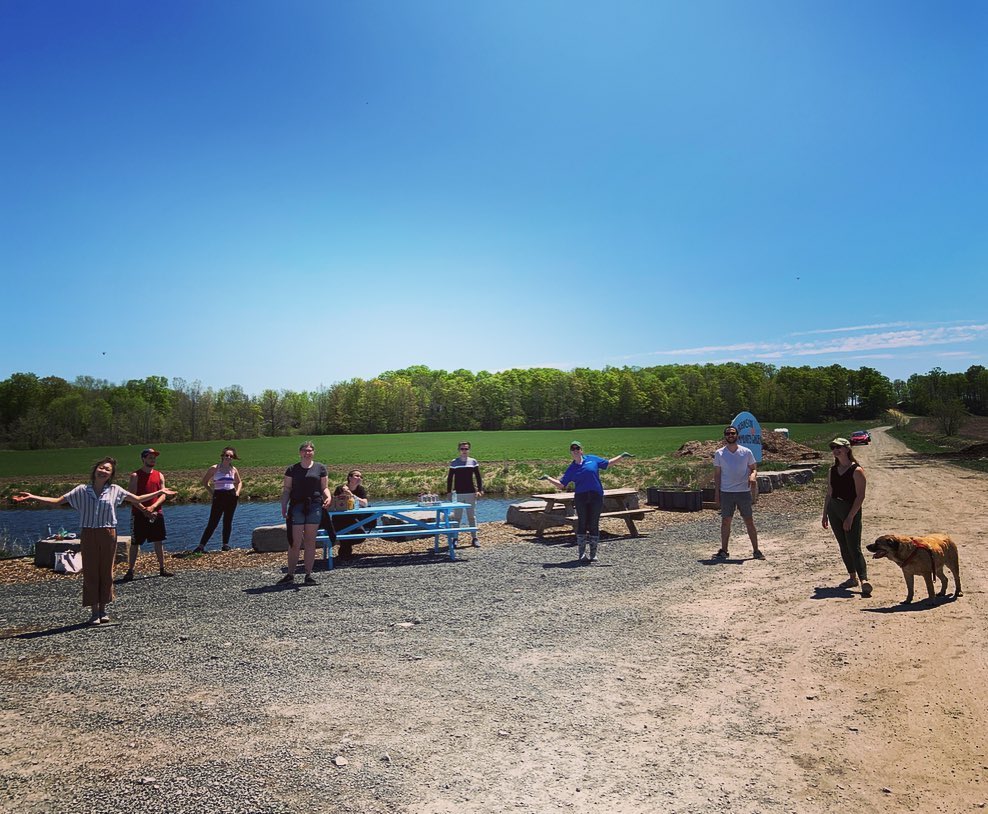 With a new shutdown ongoing for Ontario, Tong and Fang's plan for the Miss Bao team is to keep doing what they've done for the other lockdowns. They hope to continue to expand their mealbox programs possibilities while preparing to make the most of the time after the shutdown lifts, including working with more local businesses and making the most of the space available to them.
"During the second lockdown we put together a few special projects, like a ramen and sake package," said Tong. "This time around we're trying to see if we could do something around take-home cocktails. We want to keep innovating and trying to do new things.