By Victoria Merianos
Victoria Balva is the founder and creative lead of Victoria Balva Studio. It's a high-end glass and metal manufacturing studio which provides skylights, domes and other glass projects to customers around the world. Join us as she explains her secret process that combines contemporary technology and an architectural computer program to design and create her visions.
Victoria Balva sits painting in an art college in Ukraine. Her attention strays away from her project to another student's piece, made with stained glass shards. The light pours through a shard of amber and purple, providing her with a moment of clarity.
"From that moment, I always wanted to work with glass," she says with a smile on her face. Some 20 years later, she runs her own Canadian glass studio.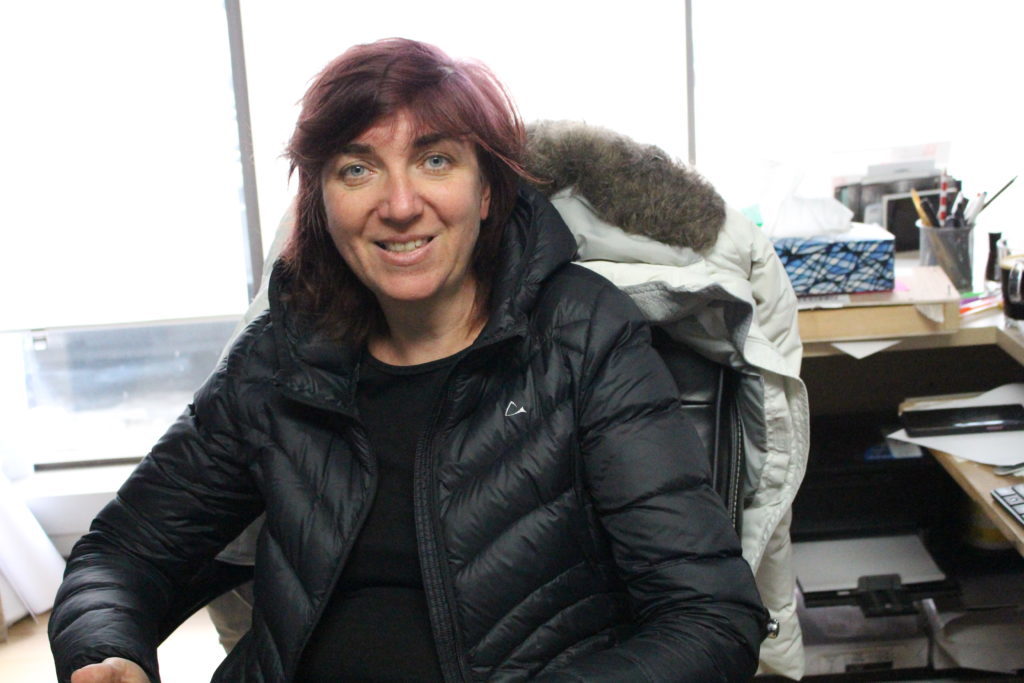 From the outside, Victoria Balva Studio is a generic small brown building with a black metal door. Her studio sits in a small lot filled with shops, while frequent trains from the Clarkson GO station whistle by. As the windowless door to the studio swings open, a space of creative innovation appears.
The studio itself is like a garage, with no overpowering smells other than wisps of wood and metallic machine oil. The white overhead lights make the room feel more like a science lab. Laminated sheets of blueprints are scattered around the room, like seeds blossoming into vines that engulf the frames. The floor is a smooth stoic cement and there are no excess scraps or dust around. The studio is cold and calculated; it is all business and no play.
The glass sits in packages ready to be unpacked and processed. When finished, the glass pieces will sit in their frames, just as Balva's slim frame will be decorated with a smile. Some shards may even be coloured the same dark reddish-purple that her medium-length hair is dyed.
Newly delivered glass ready to be cut. Balva and her team will shape glass into pieces of art.
(Victoria Merianos/T•)
In her office, Victoria is surrounded by newspaper publications about her business. Small glass workpieces showcase her and her team's abilities.
An example of glass with rough edges, broken in the middle. These old fashion methods are replaced by new technology in Balva's studio seen on Monday, Feb. 24, 2020. (Victoria Merianos/T•)
Her husband Eugene, a civil engineer, helps with glass production. Eugene influenced her to switch from coloured glass to textured glass, which is what she became famous for.
"He made me rethink many glass details," says Balva. "I tried to bring more of what he liked at the start of our career."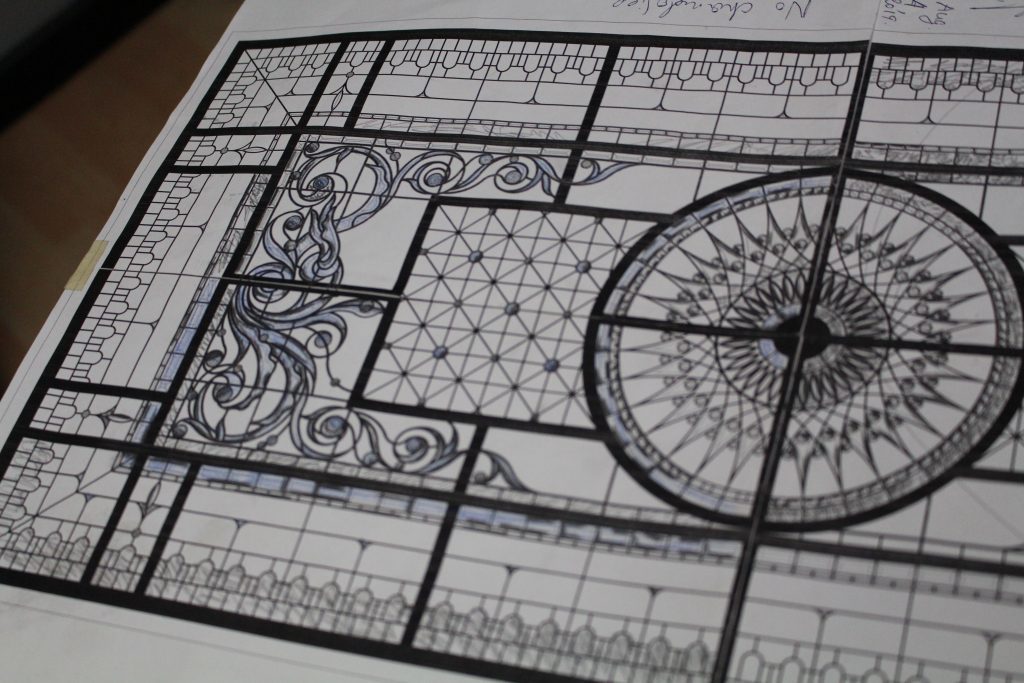 Balva describes herself as a minimalist. Even her classically inspired designs use minimalist contemporary methods. She takes advantage of the technological machinery and designs based on their abilities.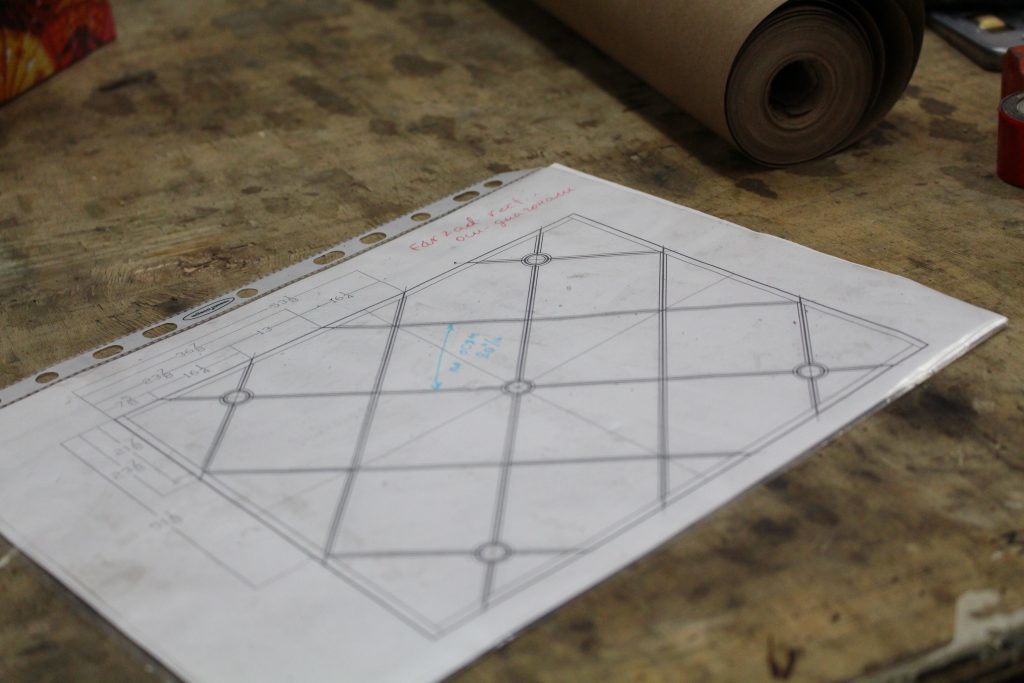 The scream of glass being sliced apart with delicate precision pierces through the soft foreign music in the background. One machine in particular aids in the production as it slices through the thick glass:
"Like a knife through butter," Balva says about her Waterjet machine.
As the noise dies down, Eugene enters in a rush and asks Balva a question in Ukrainian. He needs to take measurements and he's running late. Another black door opens and a man wearing a sweatshirt saunters out, covered in dusted glass. His name is Yurii, and he recently joined the team. He too mutters something to Balva in Ukrainian and casually looks around for the missing measuring tape.
Yurii has worked with glass for the last 16 years. Not long ago, Balva saw a glass piece made by Yurii. She was so impressed, she hired him.
The three of them work, operate and create in the studio together. They are a small team with big projects. Yurii says Victoria's methods are different than others in her field because of her "colossal" perseverance.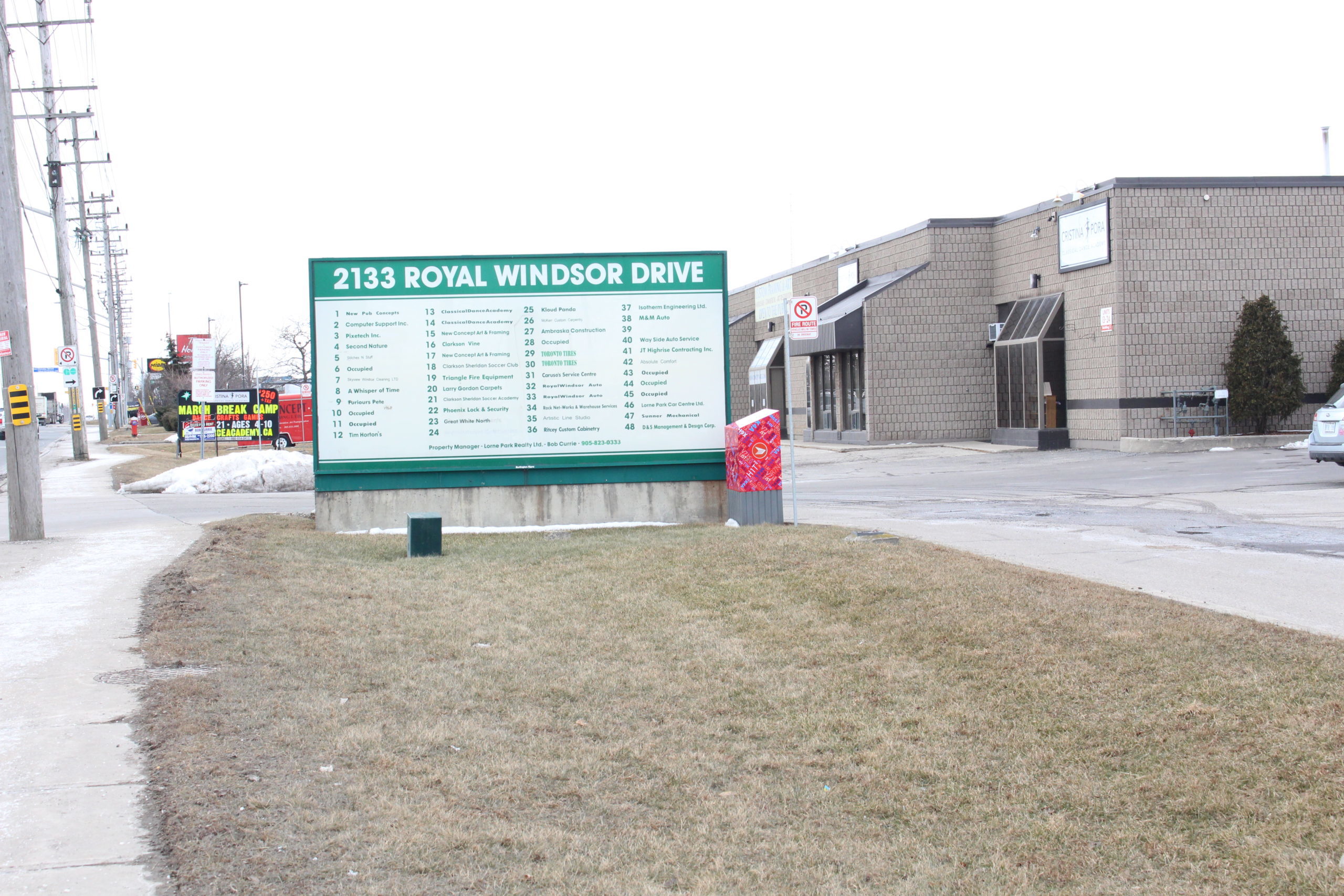 After getting accepted into Ukraine's University of Industrial Arts, Balva received her education in stained glass and large scale architecture. She immigrated to Canada with her husband, Eugene, and now resides in Mississauga. Her years of education provided a base that would help her create her own methods of creation.
She picks up a piece of glass with rough edges and puts it beside a smooth-edged, polished piece. The rough-edged piece was cut by historical methods, while the smoothly curved piece was cut using her own.
"The edge everywhere is equal," Balva says, gesturing to the smooth edge. "This is the [rough-edge] glass. The edge here is not equal. It does not feed our channel and it is very expensive in production."
By using tools and machines that aren't traditionally used for glasswork, Balva has transformed the studio itself into a work of art. She looks around the room and points out various machines. Among them are kilns, saws and her trusty Waterjet. The power of the Waterjet, combined with her unique set of skills and methods, has helped Balva build her reputation as one of the top artistic glass makers in the city.
The Waterjet machine is a technological marvel. It allows Balva to precisely cut glass by copying her computer designs straight onto glass sheets. Waterjets can cut through even the thickest glass with ease, saving both time and materials.
Balva's studio is the only artistic glass studio that owns and uses a Waterjet to manufacture their glasswork, according to Balva. This offers her a huge advantage over her competitors. She is able to produce products in half the time it takes other studios, often saving her months of work.
Balva and her team have worked hard to revitalize the "dying art" of stained and textured glass work. "It's a luxury, high-end product. It needs engineering, art, education and technology, to fabricate the glass," says Balva, in her thick Ukrainian accent. "At the level we are working … it is literally a high-end business."
Balva used to worry about her language barrier, but she's learned how to read faces, emotions and body language to understand client's desires. Her work has garnered attention across the globe, including Canadian ministers and Forbes magazine cover stars . She's even gained the admiration of fellow artists, including Vedrana Ascroft of Aquamaris Art Gallery in Vancouver. Ascroft is impressed with Balva's versatility and considers her "one of the best architectural glass artists in the world today."
Balva's methods of design initially weren't patented. She had competitors attempt to copy her ideas or even use her name without her knowledge. "I did not want them to use my design because of the way they did it," says Balva. "[The product] was ugly, very ugly." Now she protects her methods extensively, even hiring a lawyer as needed.
Balva's work is so reputed that clients tell her she should double her prices. She merely estimates how long the project will take and decides the price accordingly. But making money is like having "air to breathe" for Balva. Having a business based on art is hard to maintain in this economy. Glass is also an expensive material to work with. She has considered expanding her operation, but she says a bigger studio means more people, expenses, responsibility and pressure.
She's even contemplated what it might be like to sell the studio one day. "I will be happy like a child," says Balva. "It's difficult to bear all that responsibility." She maintains she will only share her trade secrets for creating better products in less time and less expense when she is ready to retire.
For now, her products continue to speak for themselves.
Find out more at https://victoriabalva.com!