By Julien Schuster
A tall bald-headed figure with dark, rectangular-rimmed glasses approaches a glass-encased cabinet with a degree of reverence. Reaching inside, he removes a plastic-sheath containing dozens of multicoloured, reflective cards. They're the size of playing cards but bear little resemblance otherwise. Each one is decorated in a distinct comic book-like art style and bears text explaining its significance. On one is a hand holding what appears to be three small green beans. It's labelled "Giant Opportunity" and is resemblant of Jack and the Beanstalk. On another, marked "Merchant of the Vale," a man looks over a table of items. The text reads "Buying old, worn-out junk. Selling marvels of real value."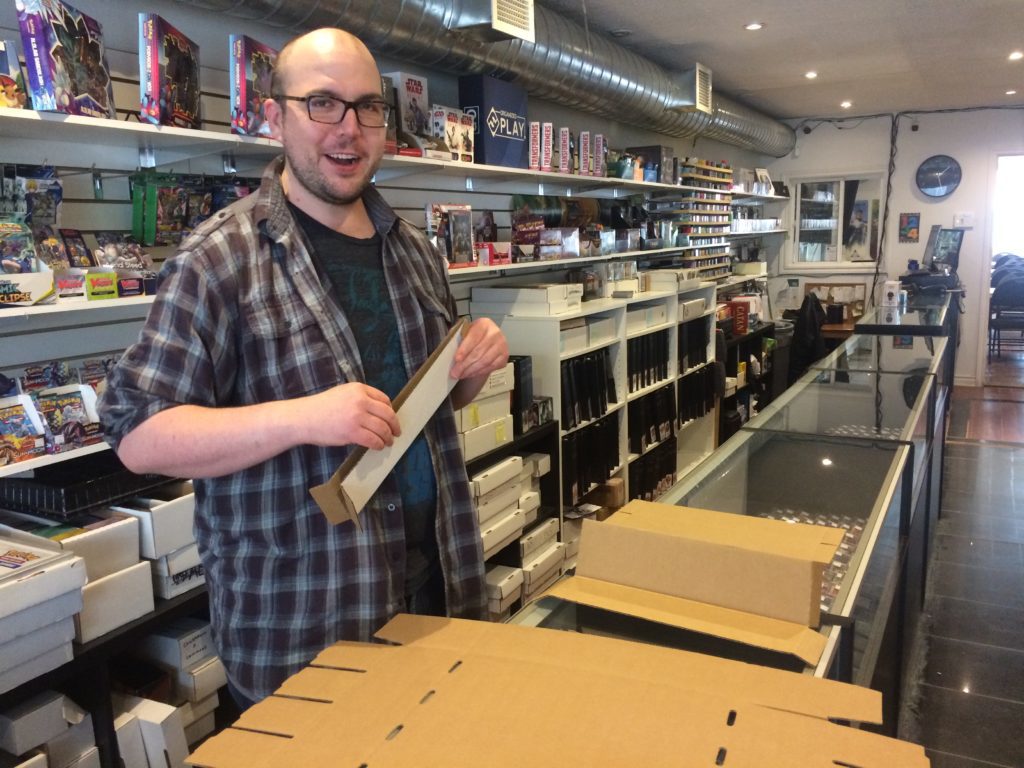 The tall figure spreads out the playing pieces, which are the weapons and key elements for Magic: The Gathering Cards. It's a game involving battles between two wizards and the cards serve as their spells. Around the store are shelves filled with collectible nerd-culture board games, figurines, display pieces, card packs and card games. Displays are filled with expensive and much-sought after playing cards, while on the racks are a plethora of board games featuring campaign-like adventures, 10-minute dice matches, or gut-wrenching comedy games.
On your right is the playing ground, a spacious room decorated with posters and art. There's even a television. Wide rectangular folding tables are set up with four to six black padded chairs at each. It is here where fierce battles are waged, not with weapons, but with wit, strategy and intuition. Players who persevere will triumph over all.
This is the realm of The Three Kingdoms.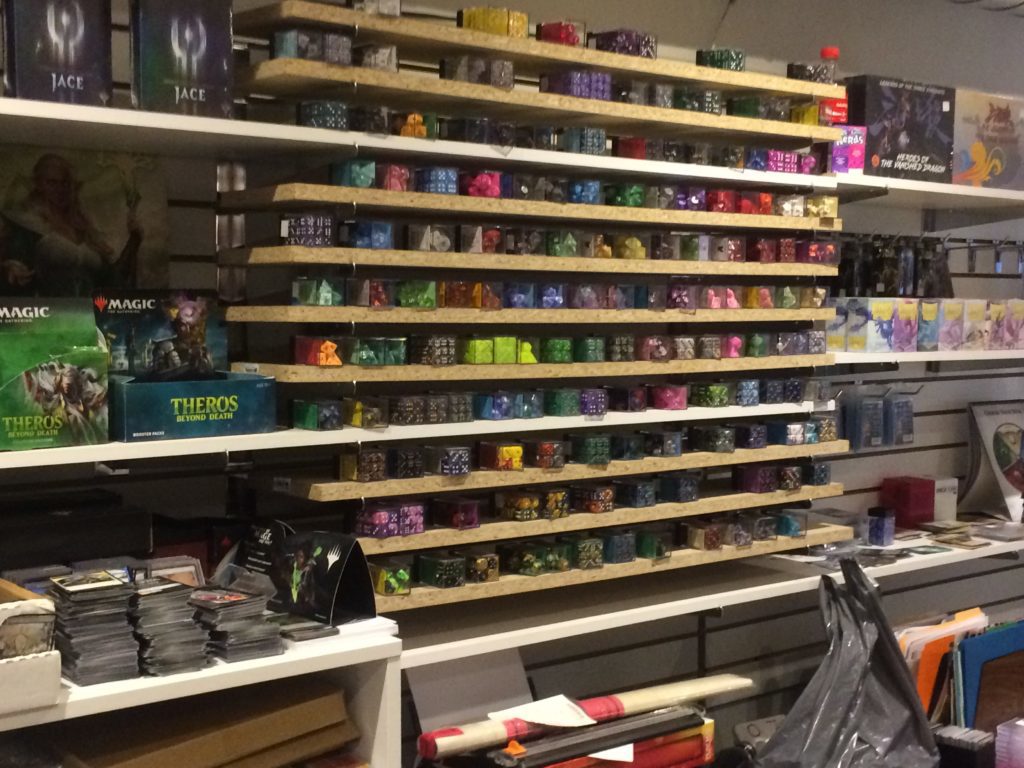 For nearly two years, the store at 172 Eglinton Ave. E. has been a hotspot for card and board game aficionados. It was opened by a group of three friends from Markham who wanted to share their love of tabletop gaming with their community and emulate the social nature of Saturday evenings at a friend's playing board games.
The store isn't just a retailer of card and board games but holds major playing events for them, too. The two most popular games are Dungeons & Dragons and Magic: The Gathering.
Three Kingdoms hosts board game events every day. Thursdays are reserved for Dungeons & Dragons, a co-operative role playing game for groups. While Magic The Gathering, a competitive game, pits individuals against each other on Wednesdays and Fridays. Three Kingdoms awards each winner with rewards, from card packs to in-store credit.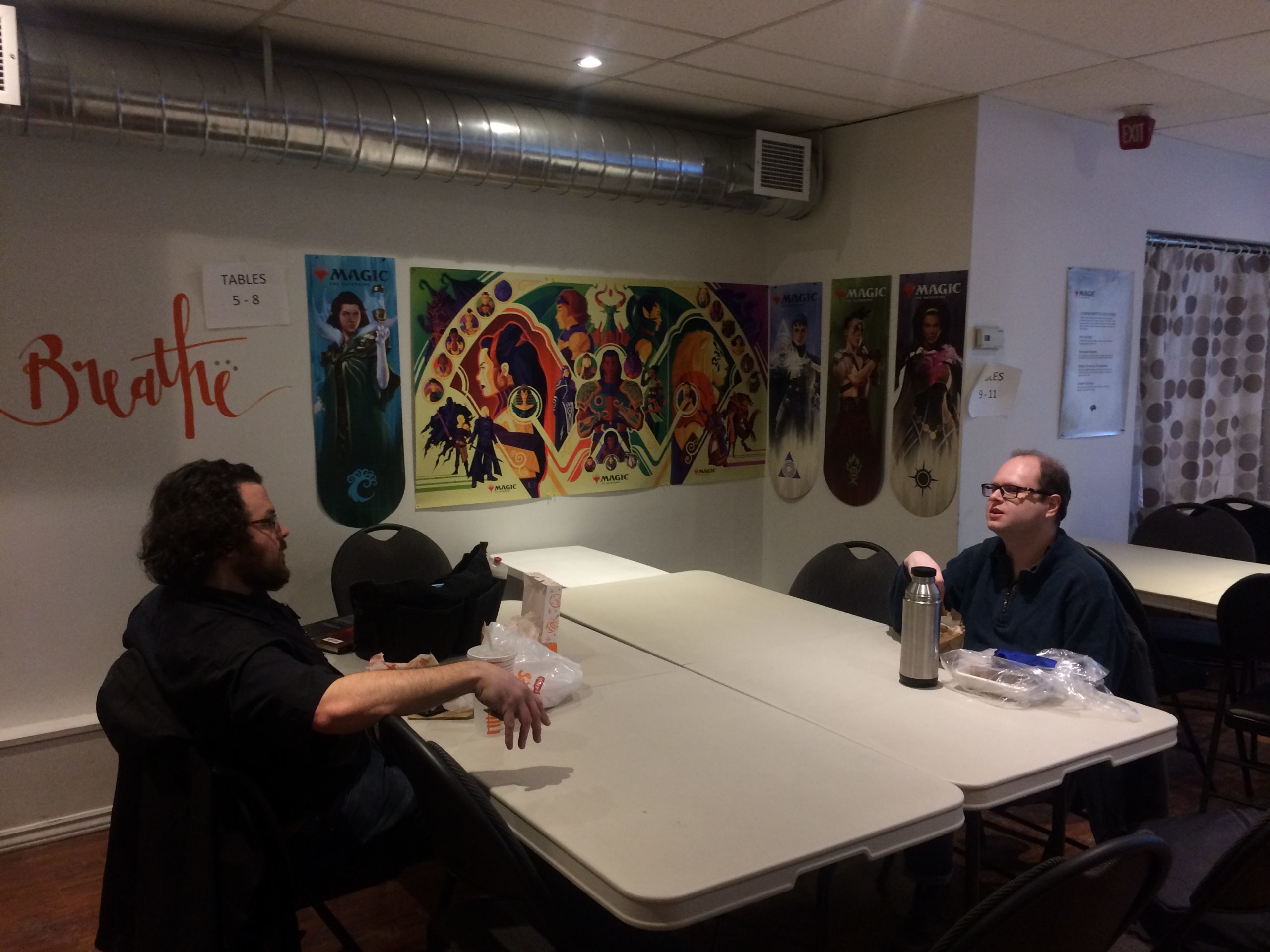 In Magic: The Gathering, single players usually faceoff against each other, alternating turns. To win you must reduce your opponent's total lives to zero from 20, by using the playing cards to attack them and using other cards to protect yourself. Players can utilize a resource known as "mana" to cast spells. Strategy is paramount and players rely on their technique and special cards to achieve victory.
The game can be played in many formats but all you need to start is a deck of 60 cards. Numerous cards exist and each has distinct properties and uses. Some players try to collect as many cards as possible, while others desire the most valuable, as some are worth hundreds of dollars.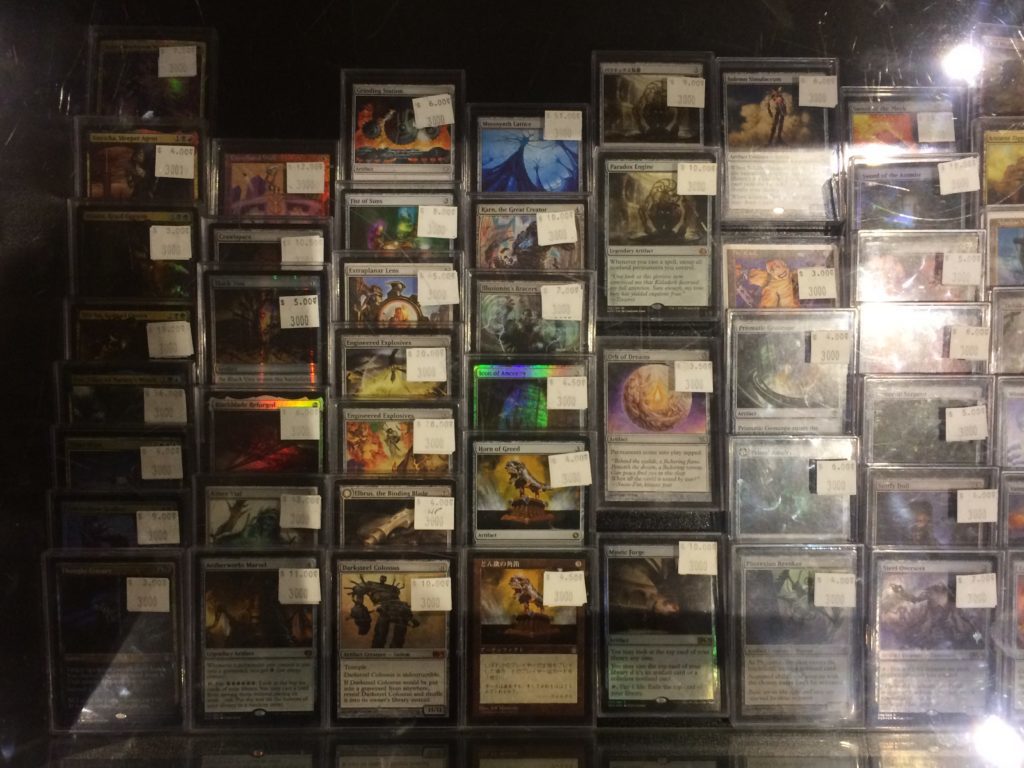 All of this is organized by the tall, big guy, Saul Rothman, manager of the store. If there is anything you want to know about board or card games, Rothman is a walking encyclopedia of tabletop gaming. "I've been into this kind of gaming for 20 years. I own 250 board games," he says. "Both my groomsmen at my wedding were into tabletop gaming."
Rothman, now in his early thirties, worked in the restaurant business prior to his job at Three Kingdoms. Then one day his wife was walking in the area and saw an advertisement for a full-time manager. With his passion for the hobby, coupled with his extensive knowledge of card and board games, Rothman applied and immediately felt it was the perfect fit.
Rothman has become somewhat of a figure within the community at this store. "We ended up building a family here. People know and come to play with each other and people come here to see me," he says.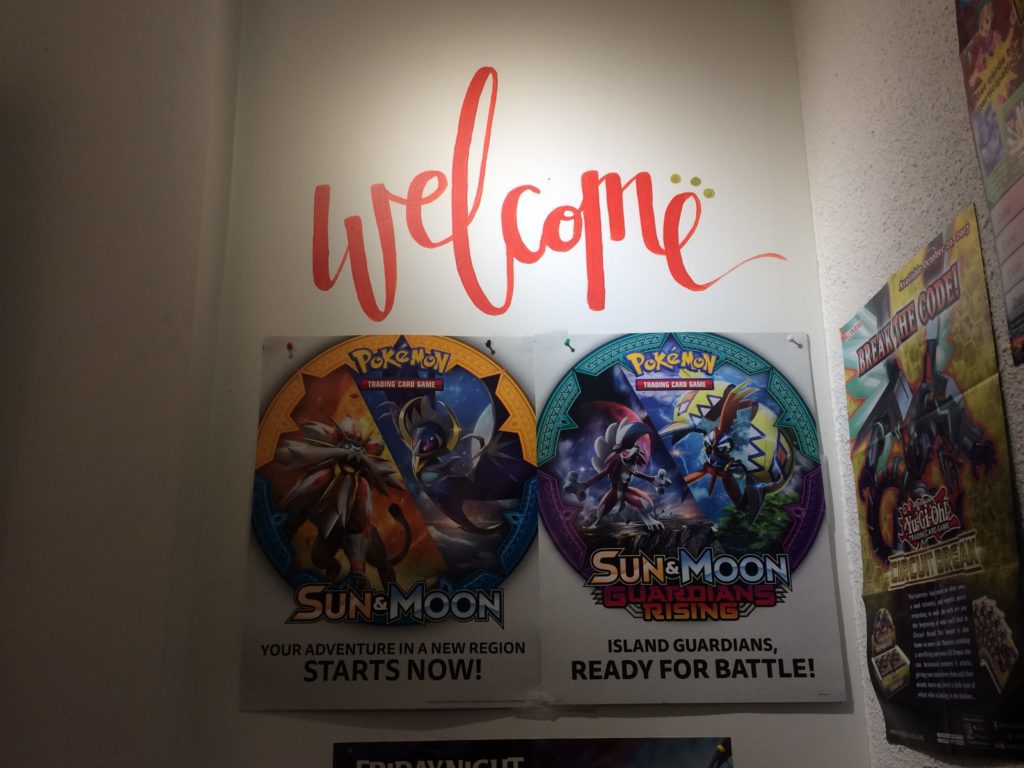 Stores like Three Kingdoms are places where people can escape and be comfortable roleplaying and bringing out their inner nerd. In many high schools, nerd-culture is viewed as uncool and Rothman and many of his customers know what it's like to be judged by others. "A lot of my regulars were bullied in some way or another, usually in high school, but this is a place where you have a common interest. You're coming to meet up with other people," Rothman says.
The social aspect is crucial in tabletop gaming. It encourages creativity and makes gaming vibrant and charming. "You have the socializing elements in this type of gaming versus video gaming where you're not meeting up, engaging and creating stories in the same type of way," Rothman says.
Despite the nerd stereotype, players like Dan Armchuk, now in his early thirties, found a welcoming community at Saugeen District Secondary School in Port Elgin, Ont. "I guess I was lucky. It was too popular where I went to school. I remember one of our teachers was able to organize an event for about 30 of us when an exciting new set of Magic: The Gathering cards was coming out in 1998," he says via Facebook. "These games have a good sense of community. The first Magic event I played at Three Kingdoms, the store was filled to capacity. I did very well and almost won the whole event. It was great to see how many younger players were there."
At Three Kingdoms people of all ages and backgrounds come to enjoy their passion and often strike up a conversation with other patrons. "The people who come here are usually very naturally creative or 'OCD' of some kind because the collection element attracts those types of people," Rothman says.
Three Kingdoms and similar stores near Yonge and Eglinton, while business competitors, actually work together and support one another. Retailers such as the Hairy Tarantula and Snakes and Lattes have a "tunnel network" whereby customers and even managers visit and patronize each other's stores. Snakes and Lattes, a midtown board game café, has a collaborative partnership with Three Kingdoms, offering discounts on cards and loyalty rewards.
Tabletop gaming has exploded in the 21st century thanks to technology and media. "There's definitely been a huge expansion in board game culture," says Rothman. "There's been a resurgence of Dungeons & Dragons due to Stranger Things (on Netflix) and other media through Critical Role, YouTube, video games and podcasts." Web series such as Critical Role, in which professional voice actors play Dungeons & Dragons together, have gained a cult following with overwhelmingly positive reviews. According to the BBC, industry forecasters predict the worldwide board game market will be worth more than $15 billion by 2023.
After cataloguing dozens of Magic: The Gathering Cards, an everyday ritual for Rothman, he plops a seat in his computer chair. Checking his email, he glances every once in a while at the security camera monitor. A couple walk in, mistake the store for a restaurant, and promptly walk out. He chuckles and remarks on how Three Kingdoms is only the beginning of a great story. Stores like his, embraced by a passionate community, hope to foster a pastime for those of all ages to enjoy.