S. LECOURT
In May 2000, an E. coli outbreak affected Walkerton, an Ontario community of fewer than 5,000 people. Following this deadly disaster, TECTA-PDS™ deployed a proprietary testing technology developed at Queen's University, Kingston, Ont., that allows for the detection of bacteria in wastewater in a simple, fast and efficient manner.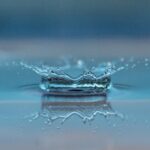 Wastewater from the communities of York Region, the Town of Ajax and the City of Pickering in Durham Region flows through underground pipes to the Duffin Creek Wastewater Treatment Plant, the second largest wastewater treatment plant in Ontario, located on the north shore of Lake Ontario in the City of Pickering. The plant is capable of treating 630 million litres of wastewater per day. It is a complex technical system of tanks, pipes, specialized equipment and facilities covering the equivalent of 400 football fields. Their employees take samples of wastewater and send them for analysis to detect the presence of pathogens, specific diseases or viruses and other threats to Public Health, to limit the damage of a potential pandemic, and to enable anticipation in collective actions with that additional tool.
https://www.google.com/maps/d/edit?mid=10I6VSijsmlYQVp4iAsCe5FLyboofGng&usp=sharing
This water may contain traces of COVID-19, the first step in detecting the virus is to take a sample. These tests take place several times per week. The raw water is retrieved before treatment in small test tubes. (I want to replace those sentences with a descriptive scene and quotes from the person collecting samples at Duffin Creek Water Pollution Control Plan) Still waiting for an answer, and I will update you this week asap.
In an article published last December, Canadian water and wastewater utilities have developed sophisticated expertise in the occurrence of harmful agents in water, according to The Royal Society of Canada, an organization of Canada's leading intellectuals, scholars, researchers and artists, debating and addressing issues that are critical to Canadians. For instance, the E. coli outbreak in Walkerton, Ont. in May 2000 killed seven people and sickened 2,500 after rainwater carried contaminated manure into at least one of the town's major wells. Only after laboratory analysis of fecal material, authorities were able to identify the E. coli infection.
The value of this fecal information has only enhanced since the COVID-19 pandemic due to the decrease in clinical test evidence that has occurred with the expanding use of home testing and the reduction in reportable clinical tests. Lifting the mandate on masks or workplace outbreaks that are no longer recorded has exacerbated the data gap, making wastewater surveillance an effective tool for identifying emerging cases.
Because people can have COVID-19 without any symptoms and spread it without knowing they have it. According to Simon Van Der Plas, a research associate from Queen's University, wastewater monitoring can provide an early warning in a community but also help identify areas of high contagion and warn of an impending outbreak, whether for COVID-19, Salmonella or E. coli. Even a few days of early notice can be critical to the success of public health interventions.
Since 2005, as a signatory of the International Health Regulations agreement (IHR), Canada has been committed to strengthening global health security by building the capacity to detect, assess, report and respond to public health events nationally and internationally.
The scope is broader than COVID-19 going forward. Dr. Stephen Brown, an undergraduate chair and associate professor at Queen's University in environmental chemistry, brought together a team from Canada's national wastewater surveillance program, collecting samples at strategic locations in Ontario to detect SARS-CoV-2, the virus that causes COVID-19. He also pioneered the technology commercialized by Tecta PDS™ to monitor E. coli and other bacteria in water. "That compact machine reduces transit times between sampling sites and laboratories," explained Brown during the interview "it provides detailed results at a local level and can be used as a critical element to prevent contamination."
According to a report by the Canadian Institute of Public Health Inspectors published in November 2021, searching for viral genetic material in wastewater samples is the best choice for tracking influenza outbreaks, polio and bacteria in general. In an article for Harvard Health Publishing, John Ross, assistant professor of medicine at Harvard Medical School, gives examples of that worldwide application, like in Boston's wastewater, where increased levels of SARS-CoV-2 RNA were "highly predictive of outbreaks of COVID-19," and in the U.K. when Health Security Agency found traces of polio in the sewers of London. The Global Preparedness Monitoring Board (GPMB) is an independent "monitoring and accountability body to ensure preparedness for global health crises" co-convened by the WHO Director-General and the President of the World Bank. In its last report, early detection is an efficient way to amplify equitable and inclusive surveillance for all.
COVID-19 presence among the population
by S. Lecourt
Continuing on the basis of the article of The Royal Society of Canada, existing wastewater infrastructure offers an opportunity to provide public health surveillance that can be equitable and inclusive for most, including disadvantaged communities. "This coverage would include otherwise marginalized populations, including those who cannot, or decline being tested for personal reasons."
For Toronto, wastewater samples are collected in one of the four wastewater treatment plants; Ashbridges Bay (covering approximately 48% of Toronto's population), Humber (24%), Highland Creek (17%), and North Toronto (8%) based on Toronto's website. Peel's Lakeview treatment plant covers the remaining approximately 3% of Toronto's population. Then, those specimens are sent to a laboratory such as Queen's University for analysis. The SARS-Cov-2 gene concentration will be assessed and compared in the testing room. Van Der Plas, the Dutch researcher, had an international career before landing in Kingston, Ont. He says detecting the SARS-CoV-2 gene in a wastewater sample can help identify areas of high contagion and warn of an impending outbreak of COVID-19. Samples are usually taken three times a week at various sites. There is a 5–7-day lag between detecting copies of the SARS-CoV-2 gene in the sampled wastewater and diagnosing and reporting COVID-19 cases. For instance, the signals detected in the wastewater on April 21st are reflected in the COVID-19 cases reported between April 26th and 28th. Indeed, transport time must be considered as not all laboratories are equipped for this type of detection, as well as the transmission and processing of the information to the public authorities for decision-making and publication adds delay.
Following extraction and filtration with a centrifuge, Van Der Plas uses the Tecta-Pathogen Detection System. "This machine is capable of extracting the RNA from the waste sample that we have," he explained.
His colleague, Dr. Brown, thinks that the proliferation of the global SARS-CoV-2 pandemic has drawn attention to the need for epidemiological tools to detect disease in specific geographical areas by non-contact means. He also stipulates that doing so regularly, not just amid a pandemic, "reduces costs and workload for municipalities." Investments in the thoughtful design of wastewater sampling programs that optimize the information obtained concerning the resources devoted to data collection and analysis will prove more cost-effective in the long run. Indeed, a town hall that detects an outbreak in its analysis and acts on regular results is less likely to make mistakes in decision-making if it is done on an exceptional basis during a stressful pandemic.
Mark Payne, Supervisor of Environmental Monitoring and Enforcement for the York Region, explained that results published on the York dashboard webpage help better understand the COVID-19 signal "We samples from three different locations, we put them into bottles and ship them to university." Showing the dashboard of their website, he pointed to the signal that measures the level of viruses showing the increase, stability or decrease in the number of virus particles in the wastewater. "University can see how much virus is in a sample," which helps to take action to reduce the spread of the virus, detailed Payne. (I noticed your comments, but it was good to keep it as it relates to the decision taken by cities that I spoke about in the previous paragraph and how this same signal is modified in the following paragraph. Let me know how you see it; thanks)
Nevertheless, external parameters like weather conditions can influence the results. Groundwater or surface water can strengthen or weaken the COVID-19 signal in wastewater and can be a problem during seasonal snowmelt and heavy rainfall. The wastewater signal can also be affected by industrial flows, sand and salt on roads in winter, and the temperature of the collection system. As Dr. Brown emphasizes, "Dirty snow can also carry contaminants that interfere with the actual virus detection, so the PCR testing that we do, if you get certain chemicals mixed in with the sample, they can actually stop the reaction, and if that is happening, we cannot necessarily correct it, so some communities have had a few days where they had to discard the result."