By Leonor Dias
It's a Saturday morning, and all the washing and drying machines are working in unison, like beating hearts pumping out blood. People are folding their clothes on the tables lined in the middle of the room, and they're chatting to each other about how the sun back home always seemed warmer than it does here. There is a small office with window panes decorated with signs that read "Joy," "Love," a Wifi password and a small chalkboard sign with the name "Cindy" written above a phone number.
In this small corner of Etobicoke-North is a neighbourhood long sustained by the small businesses that shoulder a sense of community in the most unlikely of places. One of these places is Rexdale Coin Wash Laundry, a laundromat that stands in the same little strip plaza for the last 22 years, serving the community with more than just its laundry services.
Cindy Ramjitsingh-Babwah and her husband have owned the laundromat for the past four years- and what started for the couple as a way to make passive income became an opportunity to connect and understand the needs of this community.
"We meet a lot of nice people there. We meet truckers, people who have businesses in the plaza, family people, unemployed people, and homeless people," said Ramjitsingh-Babwah. "We try to help everyone, and in terms of homeless people, if they are respectful of our business we try to help accommodate them if they are going there to warm up a little bit or get shelter from the rain."

It's a regular Thursday afternoon, the air inside is crisp and the floors are freshly mopped. People trickle in to load mountains of clothes into washing machines, pausing to rest their hands on sore backs and sighing because this is the last thing they want to be doing. There are many different faces telling stories with tense or relaxed expressions. Someone is on the phone talking about a son who should have been taken to the doctor earlier in the week, but the Health Centre was too full to see him. Someone else is sitting on the bench near the front door, massaging her neck, eyes closed, a look of discomfort on her face.
"I find people talking to each other. I'll go in there and see them having a conversation and realize that they didn't come here together," Ramjitsingh-Babwah describes. "People go there to do their laundry. They meet people there, they become friends – maybe not inviting them over for dinner, but at least they know a face in the community."
The laundromat sits at Rexdale Blvd. and Islington Ave. intersection, a location that holds much of this community's history.
Rexdale was predominantly a farming community in its early days, with over 90 per cent of its land under cultivation in the late 1800's. With the end of World War II, the influx of newcomers resulted in a need for jobs and housing. This need for modernization was realized by the town's main developer, Rex Wesley Heslop. In a research article done by Denise Harris for the Etobicoke Historical Society, an archival website for local Etobicoke-North history, Heslop is credited as the most powerful driving force behind the development of Rexdale.
"Heslop was born in Etobicoke, but was working in Northern Ontario as a gold prospector when an injury forced him to return – broke – in 1947. Without missing a beat, he established Rex Heslop Homes Limited and built 400 homes in Alderwood, west of Brown's Line," Harris writes.
Part of the need for more housing in the area was due to the booming aircraft industry in nearby Malton. In 1951, Heslop saw this as an opportunity to further develop the area, and planned to build more housing on the empty farmland north of Highway 401.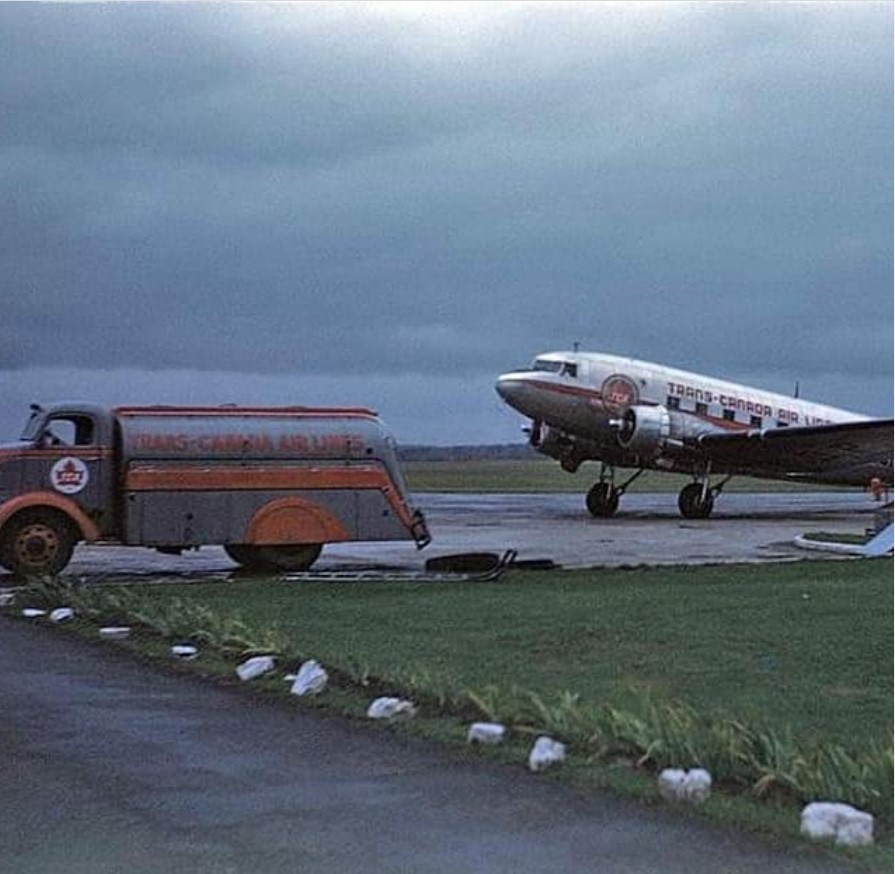 "When Etobicoke's Council advised him that they couldn't afford to service his new subdivision, Heslop struck an agreement with them that he could continue to build houses as long as he established new industry at a ratio of 35 per cent industrial assessment to 65 per cent residential" Harris writes.
According to Harris' research, Heslop's contributions to the area were the foundation for today's industrial developments. The first industrial boom in Rexdale was realized with his help, and by 1953, 18 different industries purchased buildings in the Rexdale-Kipling area, many of which are still there today.
"In 1956, Heslop built Rexdale Plaza on the east side of Islington Avenue – the fourth retail plaza in Toronto. It was the major shopping center for the area, with a Dominion store and all of the major retail chains," Harris writes in her article, "However, by 2003 many stores had closed and it was no longer meeting the needs of local residents as demographics had changed. The old mall was demolished and redeveloped as an outdoor mall with stand-alone stores and a Walmart Supercentre."
Today, the plaza sits across the street from the laundromat that has served as a lighthouse for this community for the last two decades. The proximity of these two locations is a reminder of Rexdale's achievements, and it thrived in the industrial scene while the people of the neighbourhood developed a strong sense of community.
According to Statistics Canada data from the 2016 census, the Rexdale-Kipling neighbourhood is home to 10,529 people. Of that population, 48 per cent are immigrants, 52 per cent are visible minorities, and 62 per cent are either working or actively looking for work. The 2016 data also shows 21 per cent of the community live below the poverty line, 17 per cent receive government support, and 31 per cent are in unaffordable housing.
In a neighborhood with over half of its residents actively working and supporting multiple-person households, 42 per cent made less than $20,000 per year. The poverty line threshold for 2022 was $24,720. This data reflects pre-pandemic numbers, which have not yet been updated to consider the effects of inflation, and increased unemployment rates brought on by the COVID-19 pandemic.
"There's not enough jobs, there's not enough services in the area, there aren't enough shelters for homeless people," said Ramjitsingh-Babwah. "The ministers are not doing enough for the community there, and there are people who go to the laundromat who voice the same thing in conversation. It's unfortunate."
Hugo is a local patron of Rexdale Coin Wash Laundry. He has raised his family in this community for the last four years, but says he hasn't grown comfortable with calling it a safe place to live.
"I would say this is an area to avoid, especially at night because of the amount of shootings, murders and robberies that happen here. I only see bad things about Rexdale on the news" he said.
His eyebrows furrowed when I asked him to tell me more about what he sees on the news. Looking around the room, he shrugs his shoulders and motions with his hands that he has nothing else to add.
The lack of advocacy for people in Rexdale is felt by many who say they don't think the politicians elected to represent their community are doing an adequate job at addressing issues raised by residents.
"They're [politicians] more focused on other areas. If they're doing something, they're not doing it here. We need more police, and we need better gun control in Rexdale" said Hugo.
He delivers these answers with a critical tone, as though his suggestions are the most obvious thing in the world. But there is no arrogance in his voice, only frustration that the issues his community is facing could be fixed if representatives took an interest in helping Rexdale.
Despite Hugo's uneasiness towards the area, in Ramjitsingh-Babwah's laundromat, the atmosphere of friendship and safety created by the community eases the tension, and Hugo says he feels safe while doing his laundry there late at night.
The influence of the laundromat in this neighbourhood is not lost on her. Becoming the owner of this business was a wake-up call for her about the need in areas outside of Brampton, where she lives. She is looking to make a meaningful difference in the lives of the community who have supported her business long before it was hers.
"I am looking into developing a center for homeless people, something different than the shelters around the area," said Ramjitsingh-Babwah. "I have seen how much homelessness is in that (Rexdale) area, how much crime, and not enough services for people to educate them, to keep them off the streets, to support them."