By Sydney Ingram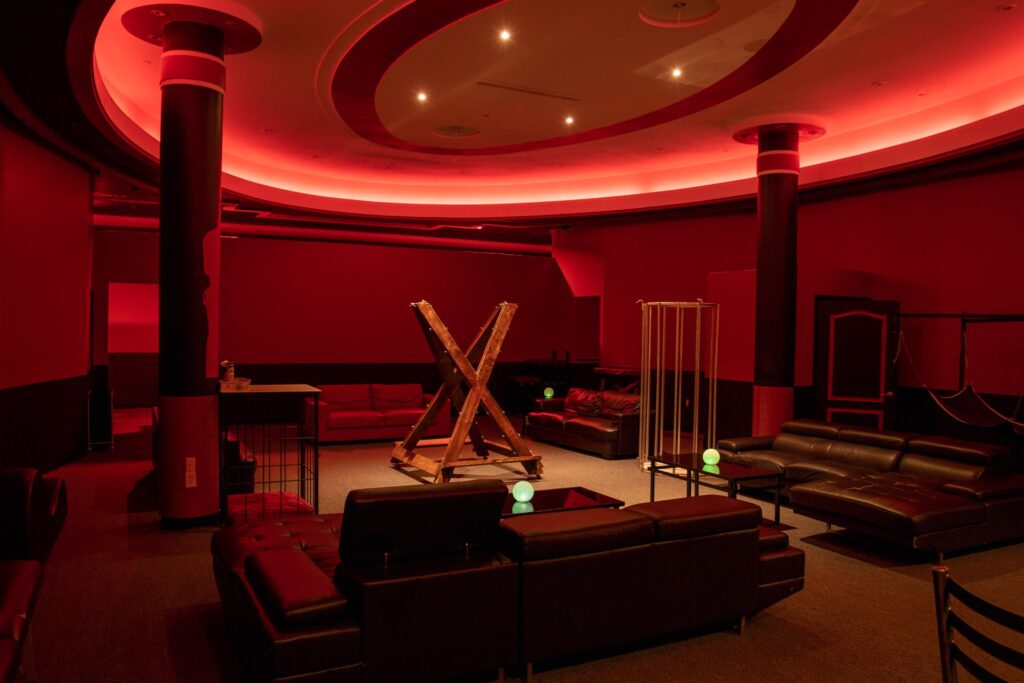 Miss Ava Rose describes herself as a dominatrix by trade and lover by night.
The 30-year-old professional dominatrix and kink-enthusiast has been attending lifestyle clubs since she was a young adult. Rose is so passionate about the industry that she has taught classes on kink and bondage at various clubs across the GTA, is a burlesque dancer, and even offers BDSM (short for bondage and discipline, dominance and submission, and sadomasochism) services to interested clients. Her website describes her business as her "little slice of debauchery".
One lifestyle club Rose is particularly fond of is Club M4. An unassuming establishment on the border of Toronto and Mississauga, Rose has found herself returning to Club M4 time and time again.
After being forced to shut down in March 2020, however, Club M4 has been forced to lock its doors for nearly a full year. Despite reopening from August 2020 until late that October, the repercussions of the pandemic rippled through the business, rendering day-to-day operations nearly impossible.
Club M4, along with dozens of other clubs across Toronto, have remained dark over the past year, and it seems they will not be welcoming back patrons anytime soon. With recent surges of COVID-19 cases in Ontario and heavy restrictions in place, the doors to Club M4 remain locked indefinitely. Even if Toronto enters the green "prevent" zone of Ontario's COVID-19 reopening plan, Club M4 could only welcome 50 guests in at a time while also enforcing social distancing guidelines.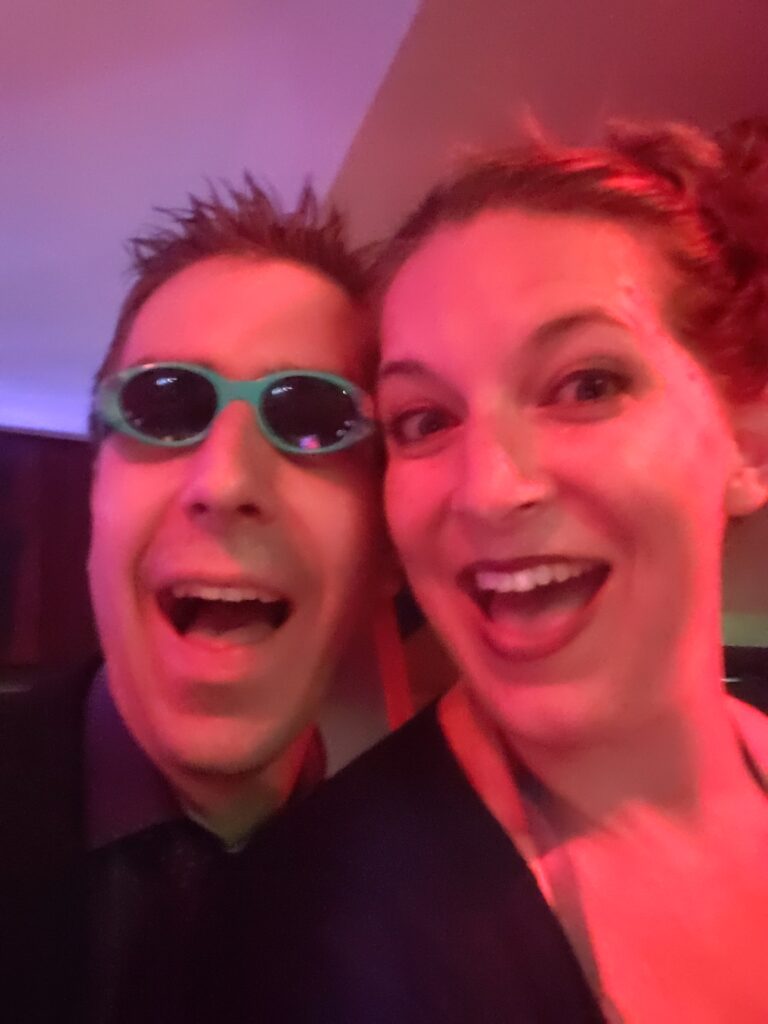 For owner Matt Poirier, Club M4 is more than a business- it's the centre of a community. "A lot of people make friends here," Matt explained over the phone. "We've built an entire community around the club, its members, its patrons, its employees… it's not just 'oh, we go to the club and dance'. People make lifelong friends".
Poirier and his wife, Sarah, were at Club M4's opening night nearly fourteen years ago. It was on that night that the couple met the club's owner and the couples' eventual business partner.
While various sex and swingers' clubs have existed in Toronto for years, Club M4 stands out in its own right. Despite lacking the bells and whistles of its competitors like Oasis Aqualounge of Club X, Club M4 prides itself in having something for every kink, fantasy, and desire.
The layout is sprawling. The club's dance floor seems comparable to any other in the city- except, of course, the large cage patrons are free to use, placed to the side.
The main attraction, however, is the private lounges the club offers its patrons. Whether for an intimate evening or adventurous menage-a-trois- or quatre, as the name would suggest- patrons are free to explore their wildest fantasies. Various rooms are hidden across the vast establishment. In one, a lounge lit in red is filled with leather chairs surrounding an X-frame, a restraint used in BDSM. Others offer more intimate settings with unadorned beds free for couples to use. Some allow for private intimacy, while others lack doors, inviting outsiders to watch. Some rooms are even filled with large beds and lounge chairs, to which their use could be left to the imagination. A sign posted at the entrance to these rooms reads: "touch without asking- get kicked out without warning".
"The club really is not what you'd imagine in your head. Most people think it's a big orgy when it really isn't," Poirier explained. "It's much more to me. It's a safe and healthy community of people who want to and will return at some point in time".
For Poirier, the lockdown has had an immeasurable impact on his livelihood. Even when he could reopen his business, he was met with tough restrictions and constant enforcement.
"People got mad at us because we told them to wear a mask and stay apart. It was a very, very difficult period being open, and it's a lot more energy," Poirier says of the toll the club's temporary reopening took on himself and his business. "We were being lashed out against because we're not providing the same [sense of] community that we want. And there's some times I've been blamed personally for that, which makes it very difficult".
While Poirier and his employees have been supported by services like the Canadian Emergency Response Benefit (CERB) and provincial rent relief programs, it hasn't been nearly enough to offset the losses from the club's closure.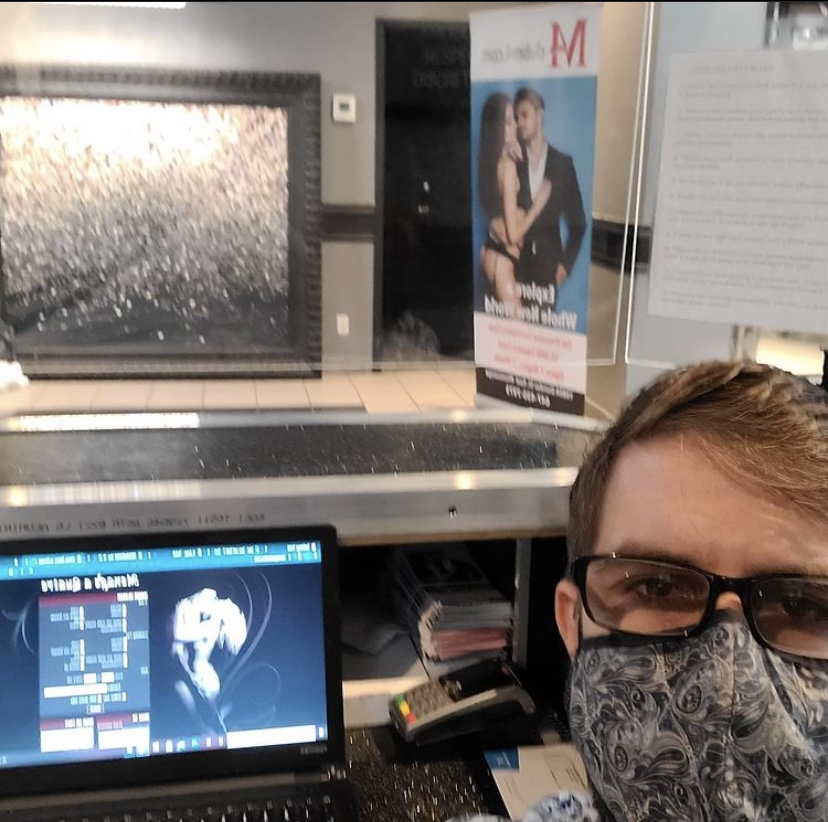 And for Poirier and his family, the pandemic has taken more than their livelihood- he and his wife had finally saved enough to buy their family a home in Toronto. "We've been lucky enough that we've been surviving on that money instead of being in debt, which I'm very glad we're not," Poirier explained. "But we've been able to survive by draining our savings and abandoning the hopes of buying a home".
Many regular patrons of Club M4 have also struggled with its closure.
Rose explained that for many, Club M4 is a safe space to meet, socialize and form a sense of community. The loss of venue, Rose explains, has added to an increased sense of isolation among the community.
Rose first attended Club M4 five years ago with her now ex-husband, an experience which she described as "all sorts of awesome". It was there that she met Poirier for the first time- the two hit it off and Poirier is now involved with not only his wife, but Rose as well.
Rose described the club as a place built around community. While many couples attend looking to meet another partner for intimacy, oftentimes these meetings transform sexual partners into close friends.
"I think the essence of Club M4," Rose explained, "is that it allows people who are of like minds to congregate and to express themselves and participate in a culture that is mutually beneficial".
It is uncertain when Club M4 will be able to reopen its doors. Regardless, Poirier remains confident that it will soon return to its former glory.
"I do believe, and I can only hope, that one day we will return to some sort of normalcy. Once we achieve a space where most people are vaccinated, we will be able to operate exactly in the same way that we have," Poirier said.
Others, like Rose, continue to look forward to the day that Club M4- and its community- will return.
"I do firmly believe that [Club M4] is essential to keeping people's spark alive," Rose explained. "People love that place. I love that place. I know that through COVID I've been missing it so much".
"It's a place of love and a place of expression. And the fact that it's closed is fucking heartbreaking".