By Sam Fleming
Since the onset of the pandemic, online shopping has increased dramatically and as a result, so have e-commerce carbon emissions.
Western University students Cem Torun and Marissa Liu had long been concerned about the environmental impact of online shopping. This concern, combined with their computer science education and a little bit of luck, would lead to the creation of Neutral, a browser plug-in that calculates the carbon footprint of Amazon purchases. The plug-in also allows users to offset their emissions with donations to a reforestation program in Nicaragua.
"There are not many things you can do to feel involved in the climate crisis or feel like you're combating it," Torun said. "For Neutral, [the thought] was what's one component of our lives that
is negatively impacting the environment? What's one thing we can do to change that?"
A report from Statistics Canada found that Canadian e-commerce purchases totalled $3.9 billion in May 2020, more than double the amount in May 2019. This means an increasing number of Canadians have turned to online shopping during the pandemic.
Amazon, which began reporting its own carbon data in 2018, measuring greenhouse gas emissions stemming from its business operations, as part of a pledge to reach carbon neutrality by 2040, reported a carbon dioxide output of 51.17 million metric tons for the 2019 fiscal year. In comparison, the entire country of Switzerland, with a population of about 8.5 million people, produced 36.98 million metric tons in 2018.
Neutral's story begins in the hallowed halls of Stanford University during TreeHacks 2020, a 36-hour "hackathon" where participants create software projects to solve a variety of different issues, such as healthcare and education accessibility as well as climate change. Stepping onto the sunny northern California campus that was twice the size of her own Western University's, Liu felt like a small fish in a big pond. She and her team took over a small study room in Stanford's Jen Hsun-Huang Engineering Center and spent the next 36 hours hacking, caffeinating and taking turns napping in the sleeping bag on the floor. When the dust cleared, Liu's team had created Neutral's first prototype.
After development, hackathon participants set their projects up around the room for science fair-style presentations. The Neutral team, unconvinced that they would win any of the event's prizes, began packing up to leave after a few hours of presenting when they were informed they were finalists and would have to give another presentation.
Liu and two of her group members took their places at the front of a large lecture hall for the final presentation, sharing one microphone and running their presentation from a laptop. When they pulled up the carbon impact report included in their presentation, an audible gasp went up in the room at Amazon's true environmental cost.
"First time that's happened whenever I was presenting anything," said Liu. "That was definitely one of the smaller, shorter moments where I realized this would be so cool to carry forward because it seems like people would definitely be interested and excited." Liu and her team went home with the hackathon's Moonshot Prize for the "craziest, most out-of-this-world project" and the motivation to carry Neutral forward.
Neutral gives users a climate impact report when viewing a product on Amazon. The report estimates the product's carbon footprint by factoring in the environmental cost of all the material, energy, transportation, storage and waste involved in the product's lifecycle using data from Clean Metrics, a climate technology company that provides tools and databases to help businesses and consumers combat the climate crisis.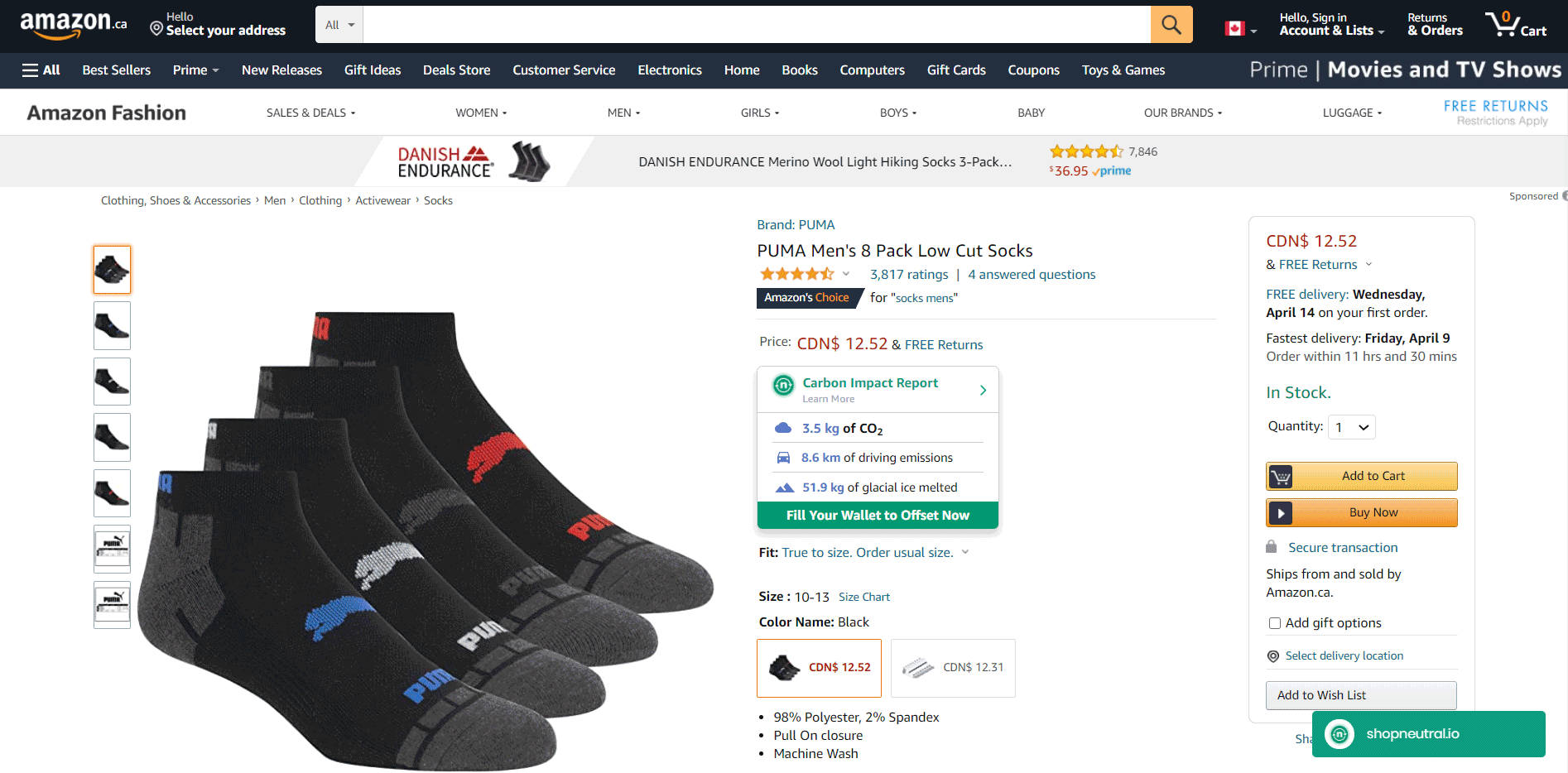 Users are then given a list of ways they could neutralize their emissions, such as by washing certain amounts of laundry in cold water, cutting out meat and dairy for a number of days or making a small donation. Donations to offset the environmental impact of Amazon purchases first go to the United Nations-backed organization Gold Standard, which directs them to the NicaForest High Impact Reforestation Program, which has planted over 360,000 trees in Nicaragua.
"We were thinking what can people connect to? How can people actually internalize what their
impact might be?" Torun said. "Specifically through trees is a really good way, because you can
actually understand how many trees are being planted."
Torun and Fellow Western University student Kylie To joined Liu in cofounding Neutral in the spring of 2020. The current Neutral team includes students from Queens University, the University of Waterloo and the University of Pennsylvania. They applied to the MVP lab program, part of Mozilla's Fix-The-Internet Incubator, a program that provides funding and other opportunities for companies working on solutions to a variety of web-based issues.
Though they were told they were finalists to get into the program, they assumed Neutral hadn't been selected after not hearing anything further. Liu contacted the program coordinator to ask for feedback only to discover that they had been mistakenly left out of the interview process. After an on-the-spot interview, Neutral was admitted into the program.
"There are three phases to what we want Neutral to be," said Torun. "Starting from informing to allowing action into finally changing habits."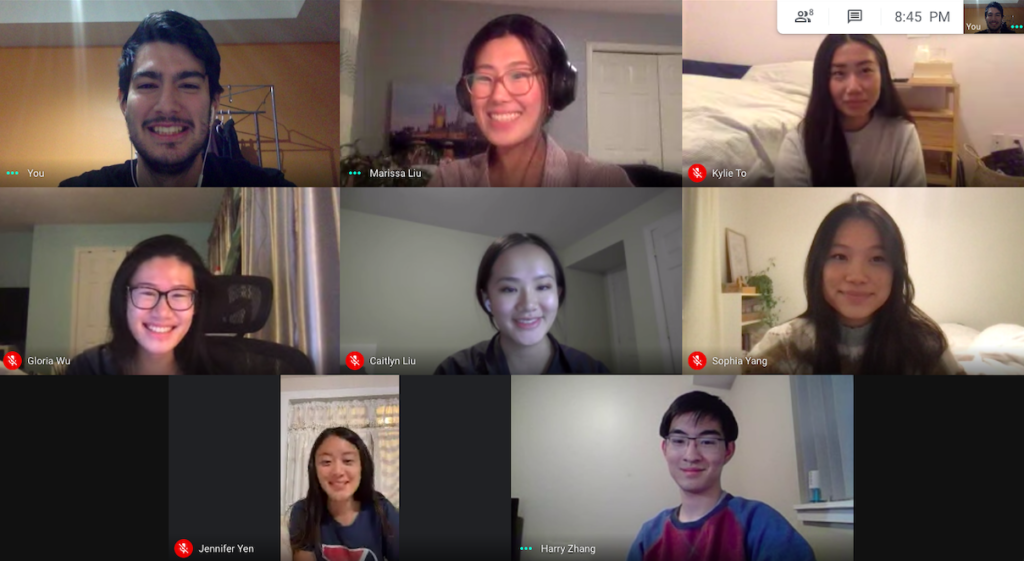 Neutral works on Chrome and Firefox, and calculates the environmental cost of purchases made on Amazon.
Liu says Neutral targeted Amazon for two reasons, primarily because it's the biggest player in e-commerce. Amazon was responsible for 38.7 per cent of all American e-commerce sales in 2020 according to market research company eMarketer. But also because Amazon promotes a culture of overconsumption, Liu said.
"Every step of the purchasing process when you're on Amazon is designed very intentionally to make you buy things you may not need," she said.
Torun says the team is looking to partner with merchants who sell sustainable products in the future.
Like most university students, the Neutral team members haven't decided on their future yet, but they're happy with what they've been able to accomplish so far.
Roughly a year after its creation, Neutral has over 1,000 users and has been used to offset more than 137,000 kilograms of carbon dioxide. While that's still a baby step on the path to stopping climate change, it's a baby step that will leave no (carbon) footprint.
"I think what we've done well is having people take that second, before purchasing or consuming to think twice and really be conscious of the environmental impacts of any actions they take," Liu said.