By Darya Soufian
On a chilly Saturday afternoon in January 2020, Morgann Book was working during a slow day at her family's Dairy Queen in Ancaster, Ont. The cold weather brought in only a handful of customers, leaving the 17-year-old and her co-worker, Mara Tataryn, with some time to spare. Out of boredom, the two decided to film a couple of videos for TikTok.
With her hair in two simple braids and a Dairy Queen visor resting upon her head, Morgann began to film Mara for the video that would change her life. Her five-foot-seven figure acted as a tripod while she held her phone, camera pointed at the soft-serve machine, as Mara poured ice cream into a metal eight-inch round cake mold.
Mara spun the metal turntable and smoothed the ice cream down the sides to ensure a slick cake would come out of the cake ring. She dropped a cookie crumble slab into the centre of the cake and covered it with more ice cream and with a metal spatula, she leveled off the top. Using a heat gun, she slid the metal ring off with no resistance and used a cake comb around the outside walls to create stripes. Morgann used the trending song Obsessed by Mariah Carey as background music, no voiceover added.
Around midnight on the same day, Morgann was on a FaceTime call with some of her close friends and together, they excitedly watched her account as it rapidly climbed in views and followers. By the time she was about to go to sleep, she already had 10,000 followers.
The next morning, Morgann woke up and rolled over to grab her phone off the charger on her desk. Seeing she had notifications on her iPhone's lock screen, she flipped off do-not-disturb and proceeded to open TikTok.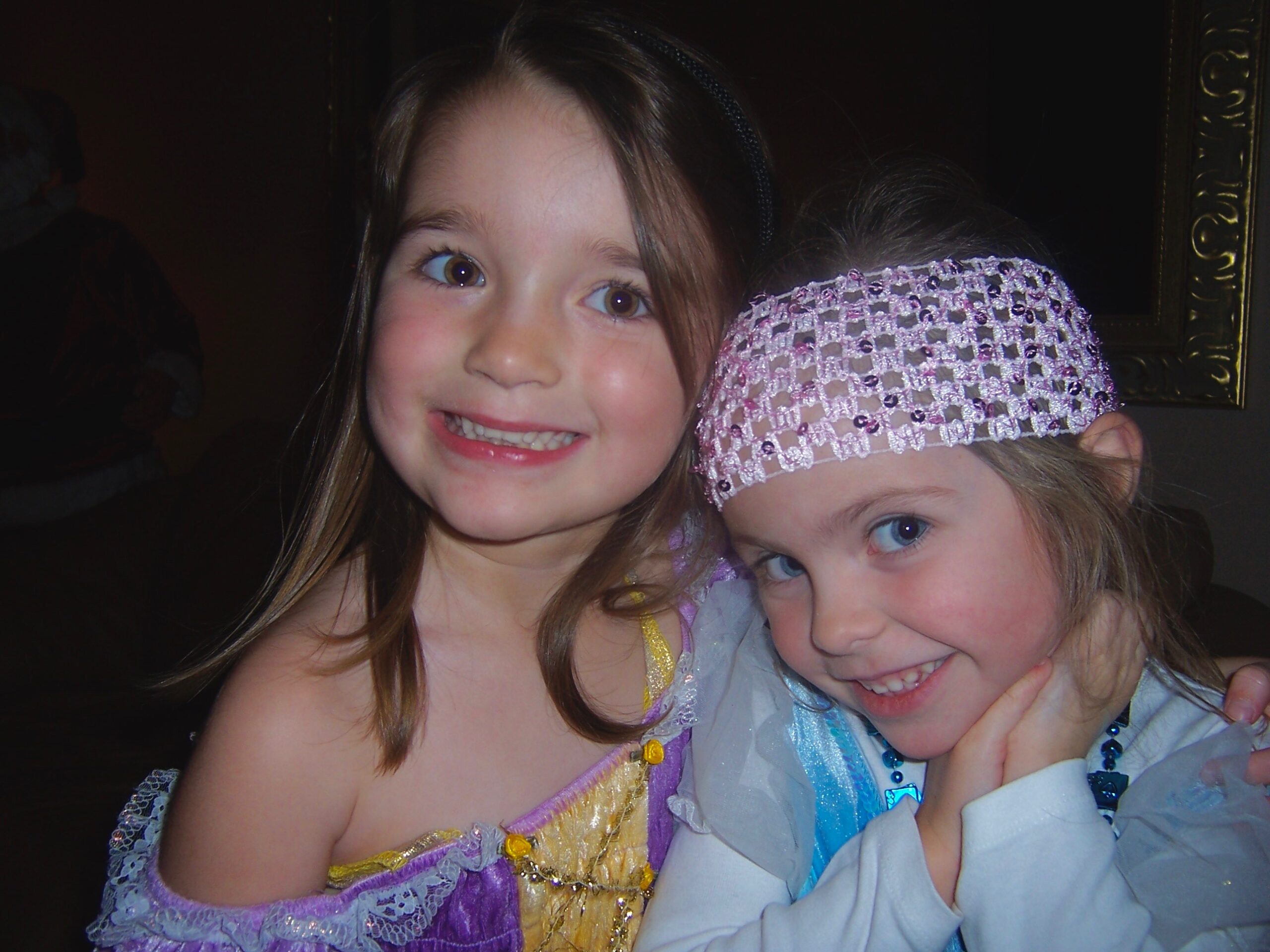 I was proud of myself and that's all I needed.

Morgann Book
Pictured on the left is Morgann with her best friend, Cassie, on the right. Their fathers are also close. (Photo courtesy of Morgann Book)
Morgann was shocked to see that she had over 40,000 followers and seven million views on the video of the round ice cream cake. She immediately got on a call with her friends again, where they gushed over the excitement of having a "famous friend."
She shared the exciting news with her family, but her first instinct was to not share it on Instagram or Facebook like she has seen others do even though she was shocked by this sudden change.
The sound of running water
plays as the hum of DQ walk-in freezers begins to accompany Morgann as she talks about life after her sudden and unexpected fame.
Book is a Grade 12 student at Westmount Secondary School in Hamilton, Ont. Her friends and family describe her as genuine, humble and goal-oriented. Outside of making cakes, she likes to swim and read books.
She spends her time outside of Dairy Queen by reading new additions to her bookshelf that holds 70 different books and the Twilight series that got her into reading. Aside from her main shelf, she has about 30 other books scattered on desks, shelves and dressers.
Morgann describes herself as an introvert.
"I still kind of am introverted, but a bit less. I didn't want any extra attention on myself or to stand out at all… I also just wanted to stay true to me," she says. Most of her friends found out on their own. "I was proud of myself and that's all I needed."
One of Morgann's close friends, Zenobia Lasi, was made aware of her friend's success through their social circle since she didn't make her own account until this past January. "Morgann is really genuine and thoughtful. You can tell that she's making videos because she loves it," says Zenobia. She says Morgann is modest about her success.
According to Morgann, she was more shy at the beginning of the TikTok account, so she stuck to shooting and editing the videos.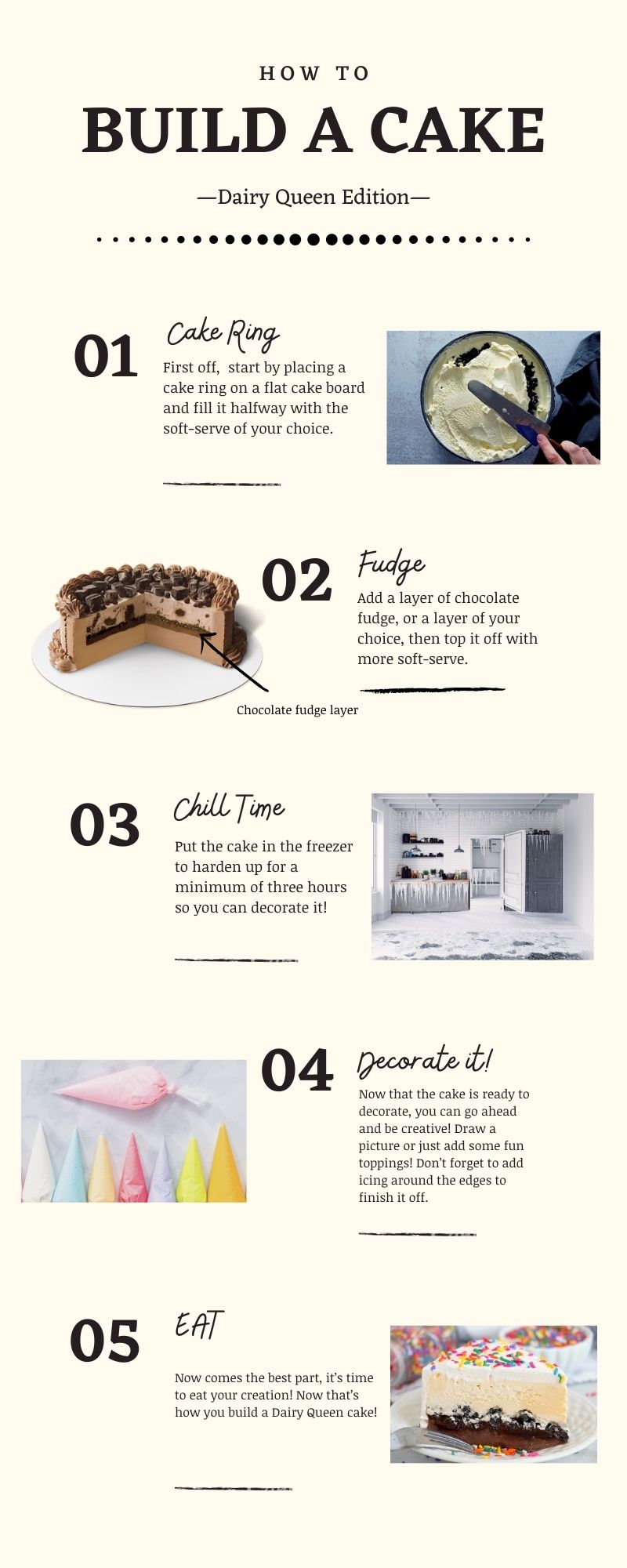 As Morgann became more comfortable with the platform and started filming herself, she added voiceovers and editing techniques. With her flexible phone holder wrapped around her neck, she films herself making the cake, decorating it and putting it in the freezer. Then she adds a voiceover and sometimes music to keep people engaged.
TikTok is an internationally-successful Chinese social app that has swept up the Western world. The app launched in August 2018 and rapidly gained popularity. As of October 2020, it amassed more than two billion mobile downloads worldwide. The "For You" page is the timeline on each user's account that tailors content to them based on their likes and what they share. It can change daily.
Videos can be customized with sounds created by other TikTok users, whether it's music or a voiceover. There are more options for text, stickers and filters.
Morgann was 14 years old when she learned how to make cakes. She says her cake fillings looked like a child's messy art project, but they tasted delicious nonetheless. She started with Blizzard cakes, which are supposed to have a smeared look with sugary white icing borders and strings of chocolate drizzle and crushed candy.
"They were a little rough," she says. "It took a lot longer for me to make since I hadn't learned the hand technique to do it."
Now that Morgann is in her graduating year of high school, she's hoping to attend McMaster University for political science and pursue a career as a lawyer. She also hopes that staying in Hamilton will allow her to keep working as a lifeguard in the summer.
"I'm not sure how the future looks. I'm still going to university and plan for law school, but I really love the social media aspect as a side gig. It's a great way to earn some extra money by promoting songs or brands," she says.
If there was a TikTok creator fund in Canada, she would be making about $4,000 a month according to what the U.S., France and other countries pay creators, which is about five cents per thousand views. Because Canada lacks the fund, TikTok users make money through promotions and advertisements.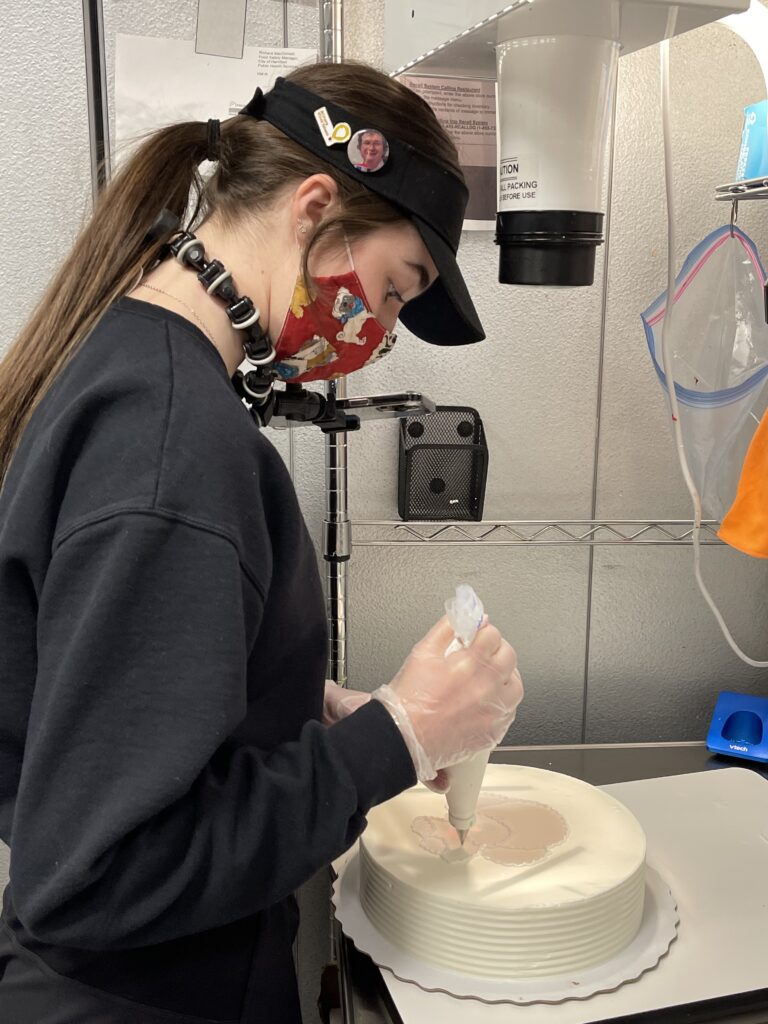 She was recently contacted by a Canadian rock band who wanted a custom cake, then she featured it in a TikTok video.
She was at work when she got a direct message on Instagram from the Arkells and she was really excited. They told her that they get a DQ cake each time they release a new song and they wanted one from her, so they conversed back and forth until they decided on a cake and design.
When Morgann makes deals with artists and bands, she makes about $2,000 when she posts a video featuring their song. She recently promoted an app and received close to $1,000.
Though Morgann's fanbase of two million followers seems minuscule compared to that of TikTok dancer Charli D'Amelio who has more than 100 million followers, this fast rise to fame came with its own challenges.
In December, Morgann filmed herself decorating a cake as usual, but it was the voiceover that got the attention. She speaks about a "sketchy" order she received over the phone, from what sounded like a young kid. The kid said they were coming from the U.S. and would cross the border to pick up the cake. Morgann knew the borders were closed but regardless, she made their strawberry cheesecake dessert.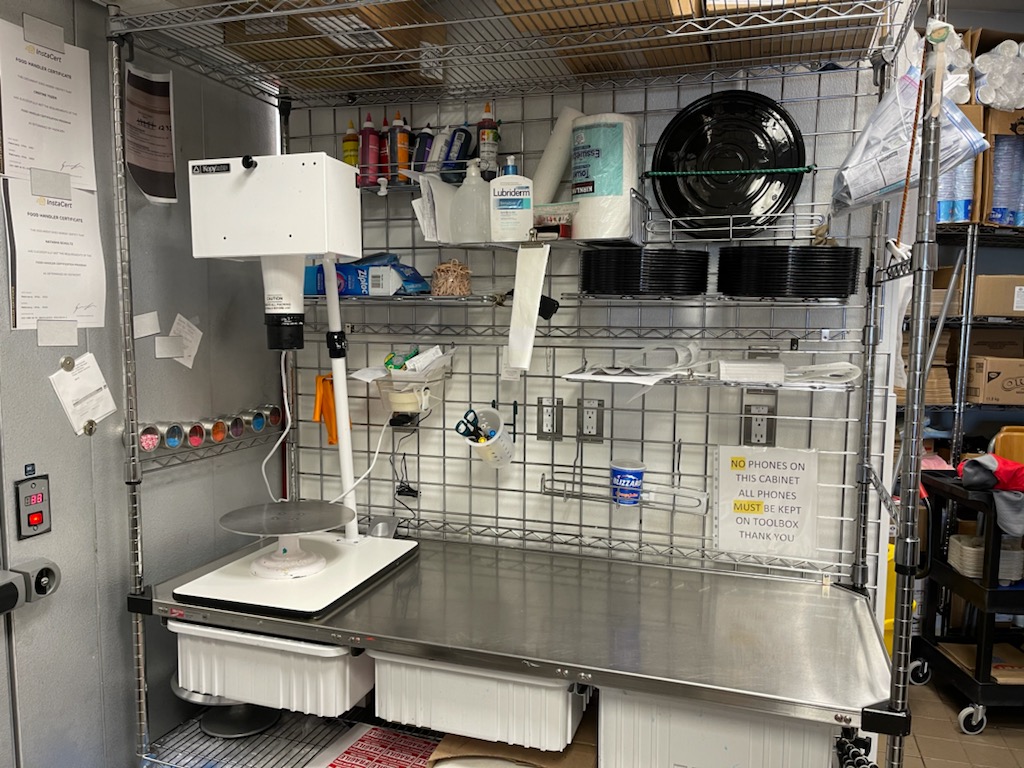 The day came for pick up but they didn't show. So, she made a video featuring a different cake and in her voiceover, explained the situation and asked everyone to not follow in the strange caller's footsteps. This video is now her most viewed video to date with over 25 million views.
"I get it with kids, but I've had grown adults call maybe three or four times saying the cake is for their son's birthday or something, then they don't pick it up," she says. People who make these orders ask her to make special videos of their cakes but what they don't know is that she doesn't post them until after the cakes are picked up.
Since the growth of Morgann's account, there has been a 13 to 18 per cent increase in sales in the past year at the Books' Ancaster location, compared to the family's other location in Hamilton. There is no yearly sale history for the Ancaster location since it opened in November 2019.
Since she started the account, fans have come in and asked for photos with Morgann, something she's never experienced before. A young girl around 13 years old entered the store with her father one day and ordered a birthday cake. Morgann noticed the girl's father filming the interaction and later, the little girl pulled out her own phone to ask Morgann to be in her TikTok. Before they left, her father snapped a photo of the two.
Morgann's parents weren't very familiar with TikTok at first. "When the TikTok account started to gain momentum, it obviously caught our attention. With a 17-year-old daughter, we just fed off of her energy," says her dad Ryan. "She would say, 'You know, I hit 600,000 views on this video in a day' and I would be shocked and ask a few more questions about TikTok for a better understanding."
Morgann's most recent milestone was receiving the verified badge on TikTok on March 25. This badge is something that only TikTok can place on people's profiles, verifying that the account belongs to the user it represents, much like verified badges on celebrity profiles. It comes from her engagements, her following and the fact that many of her videos have millions of views.
All the milestones Morgann has reached so far motivate her to do more with her platform, like continuing to offer advice in her videos for getting jobs at Dairy Queen, or providing general advice for youth her age.
"I feel a lot more inspired to do things. If I can create a Dairy Queen TikTok account with two million followers and just talk about random things, like the world is my oyster."