By Ryan O'Connor
On an early August morning in 2018, Sui Chen sets off in a U-Haul van packed with all of his personal belongings. The journey from Johnstown, Pennsylvania to Kingston, ON will take him eight hours, but he can't help but feel excited about the new life that awaits him in Canada.
"I was upset that I had to leave my old life behind, of course, yet I was excited and hopeful for what lay ahead," says Chen, "My entire 11 year American experience was packed into that U-Haul van, so I was thinking 'Alright, let's just start a new life elsewhere."
Chen envisioned his very own version of the "Canadian Dream" working in his new country. Fast forward to the present day, however, and that dream is nothing like he expected. But how did it get to this?
Chen's story begins in Beijing where he was born to two native Chinese parents. After finishing high school in 2005, Chen chose to study abroad in the Netherlands at Hogeschool Inholland University near Amsterdam.
In his freshman year, Chen meets a group of American foreign exchange students, "We became close friends and they convinced me to come study for a semester as a foreign exchange student at Southern Illinois University," says Chen.
"Once there, I fell in love with American college culture and the friends I made and decided to study there." Chen graduated from the university in 2011 with a Business Administration degree and earned his MBA in 2015.
After graduating and receiving the H1B status, which is an immigrant working permit in the U.S., Chen began his professional career as a director of international student recruitment at the University of Pittsburgh at Johnstown.
Student recruiters are mainly tasked by universities and colleges to organize and attend a range of overseas recruitment events for international students. With international student fees being significantly higher than for domestic, the industry has become a lucrative business for universities and colleges.
In 2018, three years after being hired in America, Chen receives news that his employer would not sponsor the Green Card that he needed to work in the U.S.
He was also notified that without a valid Green Card, his H1B status would expire within three years.
"I contacted an immigration lawyer to see if anything could be sorted out so that I could stay in Pennsylvania," says Chen, "He told me that if I decided to stay in America after my H1B expires, I could be deported by the government at any time, for any reason. This was the time when I realized I needed to start looking for a stable life elsewhere."
A year after applying, Chen is successfully submitted as a permanent Canadian resident and prepares to start anew. In August, 2018, he starts working for a higher educational institution, whose name he wishes to keep out of this story. In his first week as regional manager of international recruitment, Chen says he noticed a difference in how he was treated compared to his former job in Pennsylvania.
"Me being a new immigrant, I was the only recruiter on my team who was assigned to travel to countries that were considered a potential high-risk destination by the Canadian government, called 'Avoid Non-Essential Travel Destinations'," says Chen,
"Once I noticed this, I wanted to share my concerns with my supervisor." says Chen.
"When I asked if I could recruit in surrounding countries to gain experience before I visited the nation, my supervisor told me that I had to do my job and that I would be 'covered under company insurance'. This was the first time that I really thought, 'Wow, what did I get myself into by moving to Canada?"
After this, Chen transferred to another Ontario educational institution to test his skills elsewhere. But it didn't take long for his troubles surprising outcome to follow him there.
A near month-long recruitment trip to Asia encapsulated Chen's working experience at his new school quite well.
"I was assigned to attend recruiting events in Indonesia, Malaysia, Vietnam and China throughout the month, starting in Indonesia. I was excited for the opportunity to travel, yet I had to take three connecting flights as there were no direct flights were available," says Chen.
"The trip from Toronto, to Tokyo, to Singapore, and finally to Surabaya, Indonesia took 42 hours in total. It was after 1 in the morning by the time I had checked in at my hotel."
"I was extremely exhausted from the flying and the 13 hours' time difference, yet I was still assigned to attend a recruiting event the same morning."
To Chen's amazement, the same supervisor who had subjected him to such an exhausting travel schedule booked a direct flight on business class to another recruitment destination two weeks after Chen's trip. That flight took her just eight hours.
"I had meetings in Jakarta for a week and a half after my flight, and I was sleep deprived the whole time," says Chen, "I always want to be in a good condition for these trips so I can represent my institutions with my full energy and passion, and this was taken away from me."
"I can say that this recruitment trip was a breaking point during my working experience in Canada."
Dr. Idil Atak, an associate professor of criminology at Ryerson University, says that Chen's experience is a familiar one for many foreign workers who choose to start a new life in Canada.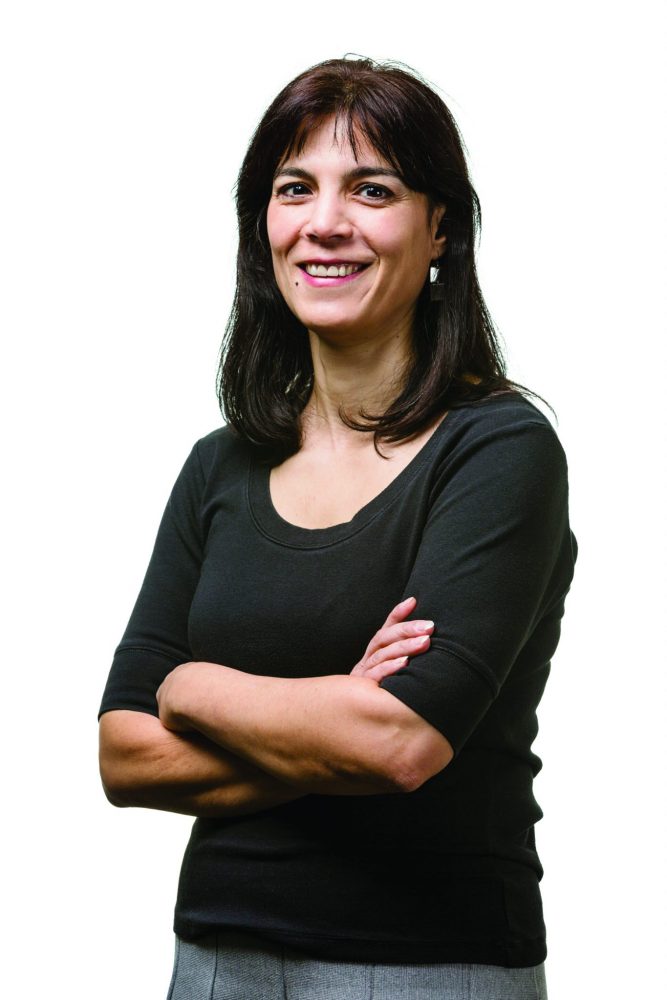 "Media reports and academic research show that non-status migrants and temporary foreign workers are more likely to experience workplace discrimination and unsafe work and living conditions," says Dr. Atak.
"They often don't complain because they are afraid of losing their jobs and being sent to their home countries."
Shortly after Chen shared his concerns about his travel schedule in November of 2019, he received news from his institution that he had been let go because his experience and skills "didn't meet the job's qualifications." Chen, however, understood the true motives of his laying off.
"I had always received positive feedback from the people I interacted with while recruiting abroad. And if my experience and skills didn't meet their expectations, why would I be hired in the first place?" he says.
Chen, now living in Oshawa, has found temporary work as a delivery driver for Amazon Flex and Uber Eats starting in June of 2020. Despite this, he knows that his true passion lies with helping international students reach their dreams studying abroad. He says he eventually wants to be an advocate for international students and promote equity, diversity, inclusion, and student success at another institution.
"The international recruitment job market is almost non-existent during lockdown, so taking on these jobs was a last resort for me," says Chen, "I am thankful for the opportunity to serve my community during the pandemic, yet, I know I can be doing more."
Chen says that his experiences have left him upset with how certain foreign workers are treated in Canada. Despite this, he still has high hopes for his future in Canada.
"I thought that by contributing towards my institution with hard work and dedication, I would be respected as a skilled worker in Canada. Even though this was not the case at my former jobs, I see my time there as a learning experience that I can grow from."
While Chen searches for another school to take him on, he has taken enhanced language training programs at Durham Continued Learning in Oshawa. He wants to gain a better understanding of the Canadian workplace culture and help his future self through education.
"Right now, I'm looking to improve myself while taking lessons from my past. My story is here to help new foreign workers stay positive and hopeful, even when times get difficult."