By Olivea Loo Folkes
Growing up on the island of Jamaica, Sanaaj Mirrie dreamed of attending the Edna Manley College of the Visual and Performing Arts. However, immigrating to Canada with her parents at the age of 14 made that dream seem impossible. Mirrie moved to the beat of "the safe path." Graduating from York University, Mirrie chose to make her immigrant parents happy.
After achieving her BA in international development studies with a focus on social and cultural development, Mirrie was hired by Toronto Dominion (TD) Bank. Within 11 years Mirrie started to move up the ranks. Mirrie started out as a bank teller, then became an executive assistant of community development, Mirrie lastly became a small business specialist.
Sanaaj Mirrie was content. Marrie's passion for dance was still alive, but the beat she wanted to dance to seemed far away from the path that she was on.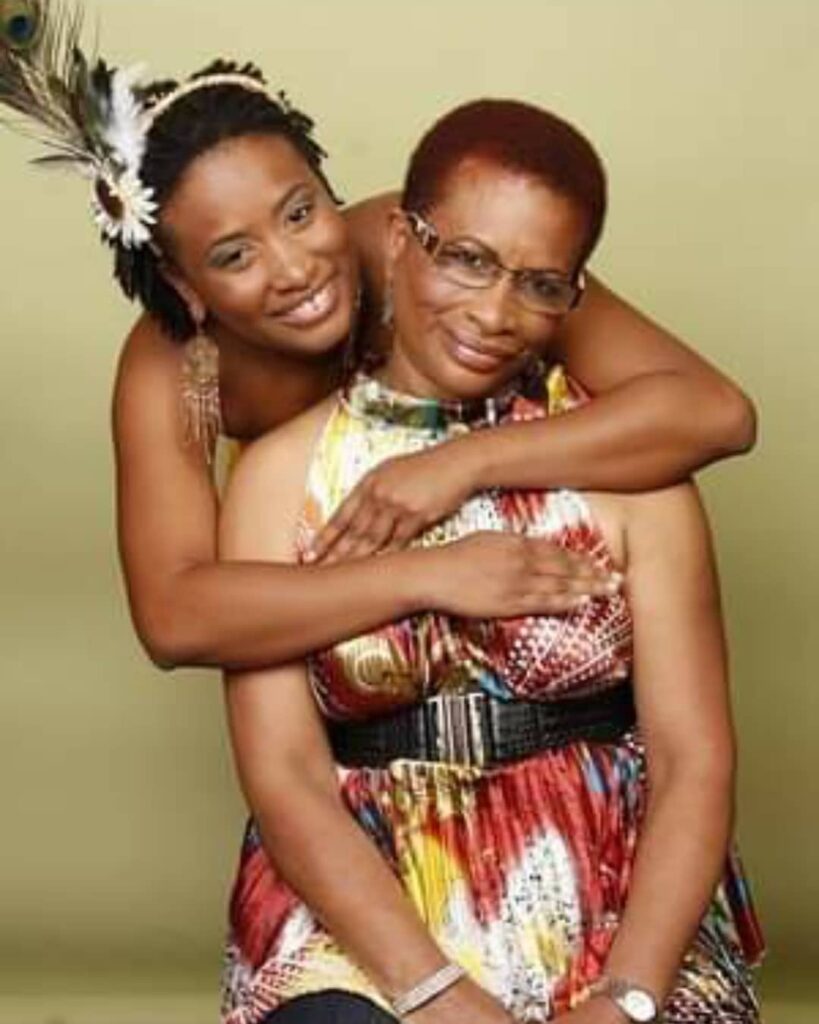 Changing The Beat
In 2013, after a day of work, Mirrie left work in her gray Hyundai Sonata to head home. While driving Mirrie was caught in an ice storm.
Mirrie's thoughts went straight to trying to figure out the safest and fastest route home. As Mirrie drove, the snow blanketed the ground and quickly turned to ice. Heavy winds and thick snow blowing against the windshield, Mirrie's focus was on maneuvering her way through the ice storm. After a few minutes, the roads and heavy weather conditions took control, leading Mirrie to crash.
"I saw my whole life flashed before my eyes," said Mirrie. "At that moment I knew I had to do what I love to do."
Sanaaj Mirrie came to the realization that not following her passion was the worst accident she could continue to make. Sanaaj Mirrie decided to quit her job at TD Bank and follow her passion for teaching Africana, and Caribbean style dance.
Finding a New Rhythm
Mirrie spent an extensive amount of years travelling around the world to train and learn the history of African Caribbean dance.
"I was able to travel to Ghana to learn African dancing and drumming, I travelled to Trinidad and Tobago, Cuba, Haiti. It was amazing to see and learn and understand how people all across the world were preserving their culture through dance," said Mirrie.
Sanaaj Mirrie's gift for teaching dance, as well as her extensive training from around the world, left her with a talent that needs to be shared with the next generation of dancers.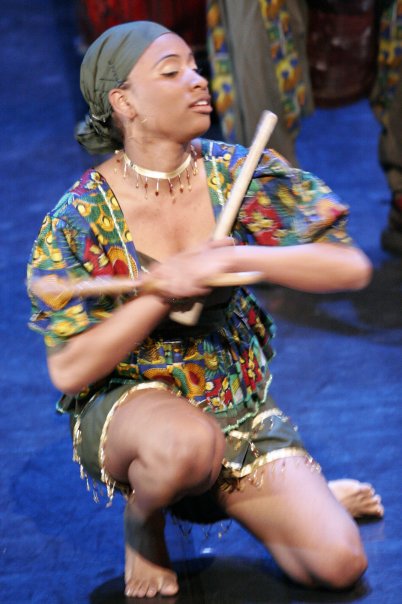 In 2014 Mirrie established her dance business "Afiwi Groove." After years of hard work and determination, Mirrie saw progress and success with her teaching.
Sanaaj Mirrie's love for teaching keeps her going. Mirrie shares a story about how she got start teaching dance. " My first time teaching was with kindergarten kids, and I was super nervous."
Mirrie describes how the only thing she was thinking was what if a kid yelled out "you suck."
[Laughing] Mirrie shares how she realized that there was little to be nervous about, once she got into a rhythm.
"I had to get down to their level," said Mirrie.
Mirrie describes how dancing is a freeing art form.
"I let out my inner child, dancing allows you to relax, and be playful…when I was able to tap into my inner child, my classes became so enjoyable to teach."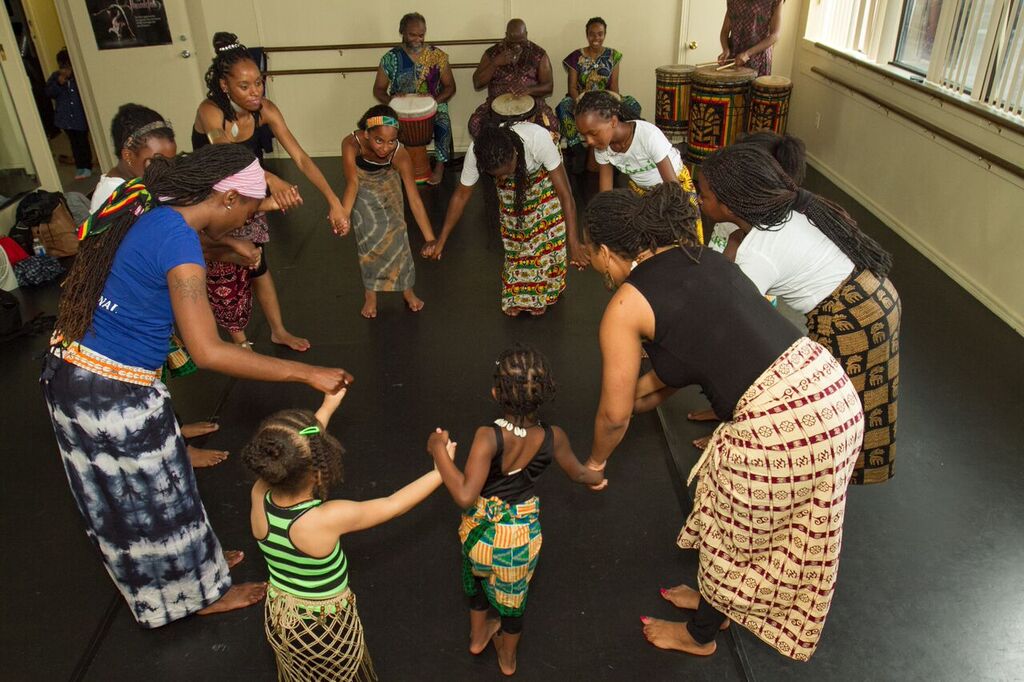 Afiwi Groove School has gained recognition across the GTA. Many students have joined and Mirrie's talent for teaching has drawn many different partners from the Ontario community.
Mirrie's fondest memories of instructing a dance session includes teaching the Governor-General of Canada, at an Ottawa conference. During her teaching conferences, Mirrie discusses the history of West African dance, the symbolic relevance that drums hold for women who dance and how the drum beat mimics the heartbeat of the dancers.
Change of Tempo
Afiwi Grove is located in Ajax Ontario. COVID-19 has changed the way Mirrie teaches. Afiwi Grooves' clientele also comes from in-studio classes that have now transferred to online sessions.
NEW👇

I can confirm that indoor dance classes can resume in modified Stage 2 regions after a decision taken by our government with the advice of the CMOH and the Ministry of Health. All participants must be pre-registered and maintain at least two metres apart.

— Lisa MacLeod (@MacLeodLisa) October 19, 2020
Instead of reopening following guidelines set out by the provincial government, Mirrie has chosen to put the safety of her students and staff first. She does not allow any in-studio sessions but instead has chosen to provide students with online lessons.
"We try to make our dance classes as fun and authentic as possible. We have a lot of students returning, as well we are now able to reach a variety of new students who couldn't before attending classes," said Mirrie
Students like Seyna Togobo, 10, have been dancing with Afiwi Groove since it first opened its door in 2014.
"Dancing makes me feel good, it makes me feel happy when I'm down," said Togobo.
Seyna Togobo is currently not taking online classes with Afiwi Groove but says she can't wait to get back in the studio.
"I love being in the studio because I love looking at myself when I'm dancing," Togobo said.
Cultural dance schools in the GTA are very limited, and schools that are open to sharing their culture with "outsiders" are not common.
"At the time there were not many dance schools for African Caribbean children, it was something that I felt was desperately needed in our community," said Sonia Godding, mother of an Afiwi Groove student.
"I've seen great improvement, in her dancing, she's more willing to try new things, more confident in how she moves, she's learned a lot about dance and choreography"
Sanaaj Mirrie spends her days teaching African and Caribbean dance to students young and old. Mirrie understands that the GTA has a mix of cultures, and the origin of her company name Afiwi Groove means just that.
"Afiwi means everyone, and everyone is welcome at Afiwi Groove no matter their background," said Mirrie.
https://www.google.com/maps/d/u/0/edit?mid=10YKAHz3psEi8yGlCRaBx9ji8et3fr7MY&usp=sharing
A Steady Beat
Very few people get to make their passion their job. Mirrie describes how teaching African and Caribbean dance is a full-body experience that creates a shared spiritual connection to her students.
"The spiritual exchange is not one that can be put into words. My heart beats in connection with the drums."

Sanaaj Mirrie