By Rosie Leonard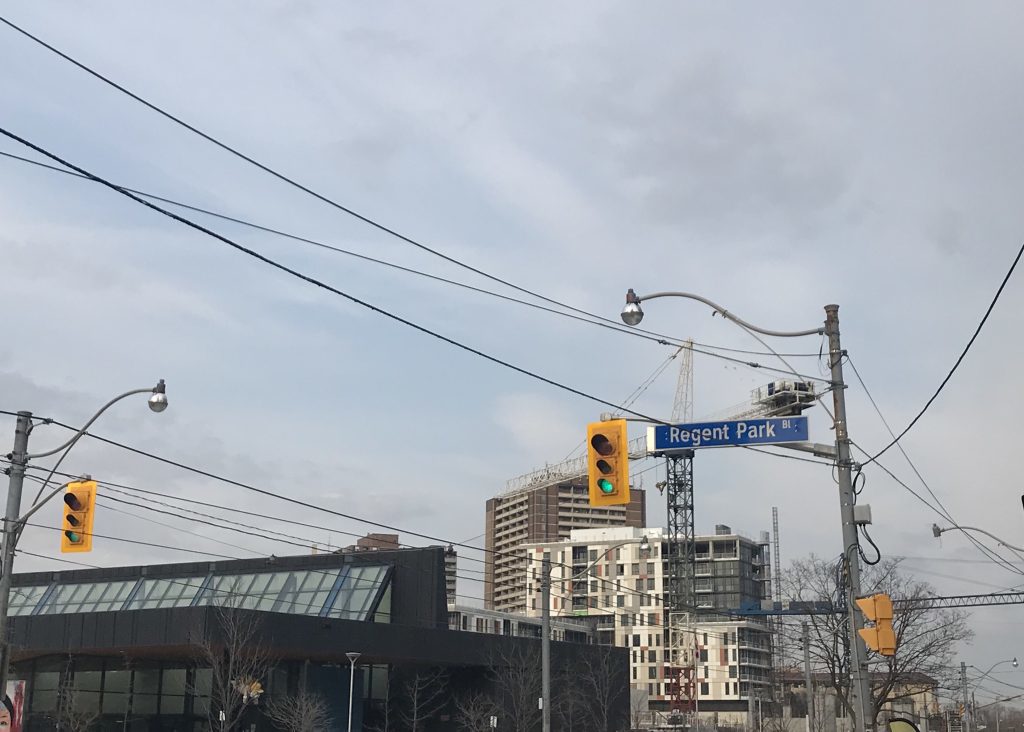 Walking by the newly built community arts centre, Daniels Spectrum, in Toronto's Regent Park, you're surrounded by tower cranes accompanied with the buzz of new construction in a neighbourhood in the process of a full revitalization. On the south-east side of downtown Toronto, in a community once defined by high rates of violent crime, and widespread poverty, Regent Park has seen lots of changes since 2003 when the city of Toronto announced their plans to bring new housing, community spaces, and increased retail development to the area. One organization that has found a new home in the modern, and brightly coloured Daniels Spectrum, is the Regent Park School of Music, a non-profit music school that has been serving the community since the 1990s.
One of Blane Gessesse's earliest memories of music was taking piano lessons from her neighbour. Growing up in a creative family, Gessesse remembers her mother always playing a "super eclectic mix," of music in their home near Toronto's Distillery District, and always being encouraged to pursue what she was interested in, adding that, "nothing was really off-limits." At the age of five, Gessesse began visiting her upstairs neighbour once a week and taking piano classes in her apartment. She recalls getting her start in music by repeating a bunch of simple exercises on the piano, alongside her neighbour and teacher, who she describes as a "sweet old lady." At the end of every lesson, Gessesse would be rewarded with prunes. Looking back, she laughs and says, "it's definitely not something you give to kids, I don't think I liked them very much." After teaching Gessesse for a few years, her neighbour ended up telling her mom about the Regent Park School of Music, an organization not too far from her neighbourhood that provides music lessons to school-aged children.
The Regent Park School of Music (RPSM) was originally founded in 1999 out of a church basement, but their mission remains the same: to provide quality music education for children, while eliminating the financial obstacles that can stand in the way for some families. Private lessons at RPSM are subsidized, and based off of family income, with lesson costs being as low as $1, while elsewhere in the city, private music lessons can run upwards of $30 per session.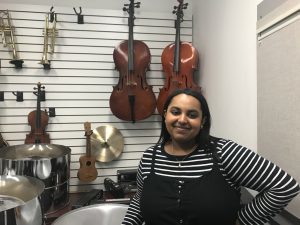 At the age of eight, Blane started taking violin lessons at the school, but says that "they didn't stick." After her brief stint with the violin, Blane went back to her roots on the piano and pursued that for a couple of years, taking private lessons once or twice a week at the school, which at the time, was located on the corner of Queen and Parliament streets. Eventually, after experimenting with a few different instruments, Blane finally settled into taking voice lessons. She describes coming to the Regent Park School of Music for her lessons like, "coming to see more family."
The school's director, Richard Marsella, says community-building is a key part of the work RPSM does, and they have close ties with "all community partners in Regent Park." Seeing that music lessons at RPSM are heavily subsidized, the school receives the majority of its funding through donations from individuals and other organizations.
According to Statistics Canada, approximately 60 per cent of children live below the poverty measure in Regent Park. This being over double the Toronto-wide average for childhood poverty of 27 per cent. These statistics speak to how impactful the work RPSM does for the community of Regent Park.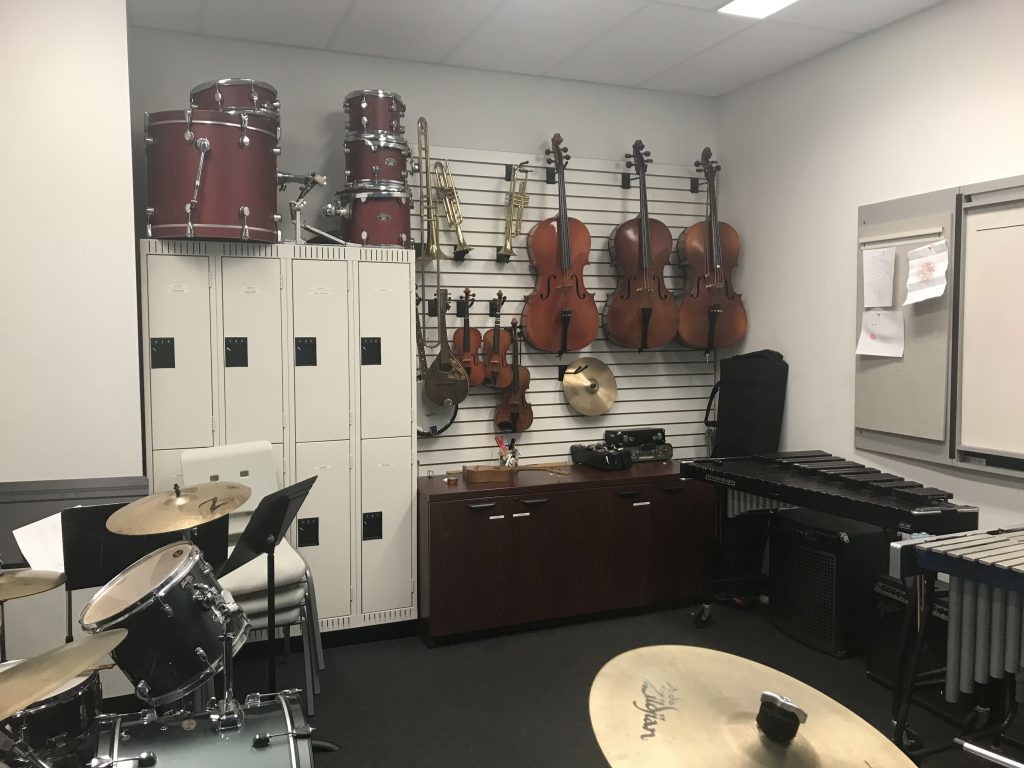 When Marsella first began working at RPSM back in 2010, the school's enrolment was around 300 students. Since that time the school has seen many changes. With the opening of their new space in Daniels Spectrum in 2012, the school has expanded to have approximately 1,000 students, and increased programming along with it. The variety in offered programs is one thing that sets RPSM apart. "You can do anything from percussion to harp, to brass, you can literally study anything, it's pretty great in that sense," says Gessesse. As a result of the increase in students, and programming, more collaborative projects have also been possible.
During her time at RPSM, Gessesse recalls summers working with the frontman of Pink Floyd. "Roger Waters had a couple of summers he was coming here and doing shows at the Rogers Centre," says Blane. Students, like Gessesse, from RPSM performed "Another Brick In The Wall", one of Pink Floyd's most well-known songs, right alongside the rock legend himself. But the experience of working with Waters went beyond just appearing on stage with him, "he was choreographing for us and everything, and he would come and hang out with us and check up on us," says Gessesse, "it was amazing."
Throughout all that RPSM strives to accomplish, it is the sense of community fostered here that stands out above all else. Gessesse says during her time at RPSM, she was surrounded by people who not only wanted to see her succeed musically, but as an individual. She describes her former voice teacher as, "always checking in and genuinely wanting to know about things going on in my life." Marsella says that being able to see their students thrive and grow throughout their time at RPSM is by far the most rewarding aspect of his job. And when people ask him why the school has focused its work primarily in Regent Park, he replies simply, "to help those who need us most."
---