By Austin Devaraj
Maha Barsoom didn't hang around with the other children during recess in middle school. Instead, she would find her way to the library and pore over cooking books to try to learn recipes. When she went home, she'd recreate those recipes, never imagining that one day, decades later, she would be making traditional local dishes in her own restaurant a continent away.
Maha's Egyptian Brunch is located at 226 Greenwood Avenue in the Little India neighbourhood of Toronto.
Barsoom says she wanted to bring something authentic to the table that was also unique in comparison to other food from the region that might be familiar to diners in Canada's largest city.
"We import the tea, beans for the foole, beans for the falafel from Egypt," she says, adding that there is also some fusion food for people who are hesitant to try something entirely new. The menu ranges from the Cairo Classic, described as a traditional dish, to the Date Grilled Cheese.
As customers walk through the doors of the brunch place, they are greeted by a blue "evil eye" staring down at them. While the name may sound threatening rather than welcoming, Barsoom's son and a co-owner Mark says the eye is placed to keep bad spirits away. The walls are covered with Egyptian artwork and golden utensils that have the look of antiques. Clippings of news articles are posted as well, showcasing praise received by the restaurant since it opened in 2014.
The restaurant isn't on a commercial strip, something desirable for a new business because of the potential for walk-in traffic. But Barsoom says she was fascinated by the open space and brightness of the place she came across through a realtor friend of her daughter Monika.
Despite the few inches of snow that made trekking difficult on a February afternoon, several tables were filled with customers. Mark was behind a counter making some of the restaurant's specialty drinks. He finished a latte with a carefully imprinted design on the top that resembled a tattoo.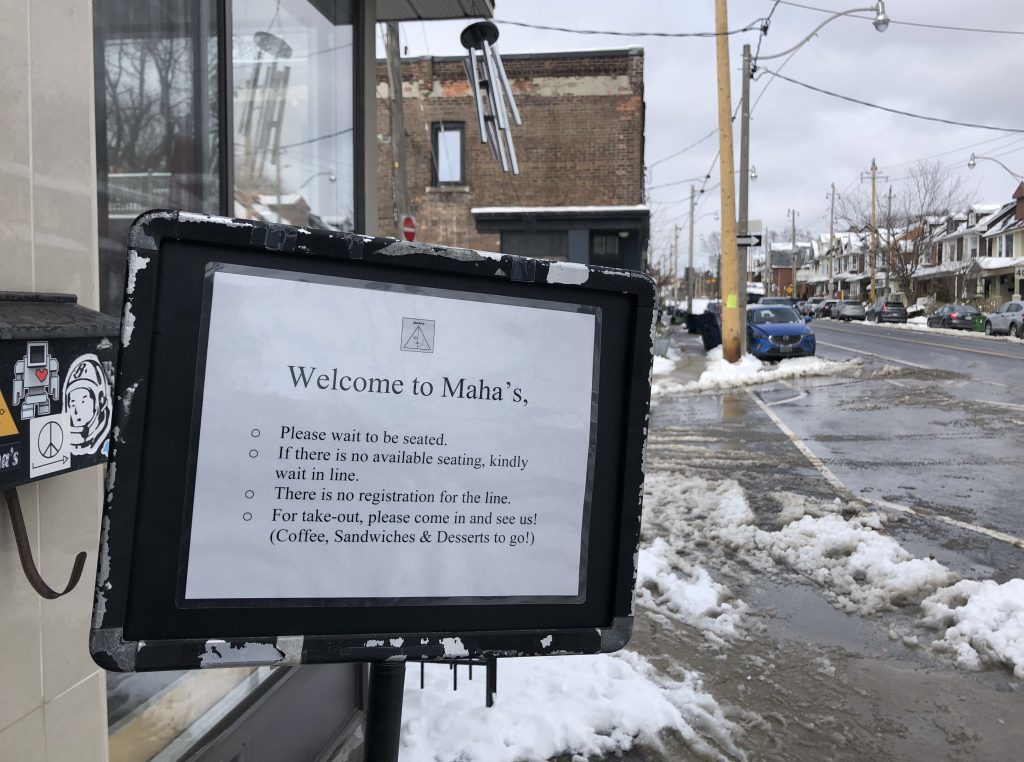 Barsoom seems at ease at the heart of the operation. But despite her interest in cooking for most her life, getting there was far from a straight line. She describes herself as a regular person, a mother, and a wife. Her work back home was initially in translation for an oil company. Then she had moved on to the Coca Cola Company in Cairo, where she worked as a secretary.
She resigned from her job to raise Monika, and after that, she gave birth to her second child Mark. But she later returned to work at New Ramses College in Egypt, where she became the catering manager.
The program served breakfast, a hot lunch, dessert and a snack to the schoolchildren each day before they headed home. For Barsoom, who says she enjoyed the work, it marked her return to a school, the place where her passion for cooking had been sparked many years earlier.
But while she enjoyed her work in Egypt, Barsoom was in search of a different lifestyle, and decided to explore the possibility of moving to Canada after hearing from a friend whose family had recently done so.
She and her husband applied as skilled workers and were accepted. They came to Canada with their kids in 2000, six months after applying, and the family rented a small bungalow in East York. Barsoom was employed as a translator once again, working with police, immigration, and courts in English and Arabic.
As she embarked on a new life in Canada, she was invited to a potluck where she took a homemade pasta casserole with vegetables. The dish drew raves from a friend who, Barsoom recalls, told her the flavour and texture were amazing. The friend said she should do something with food and that it would take her places.
"I'll help you." Barsoom recalls the friend telling her.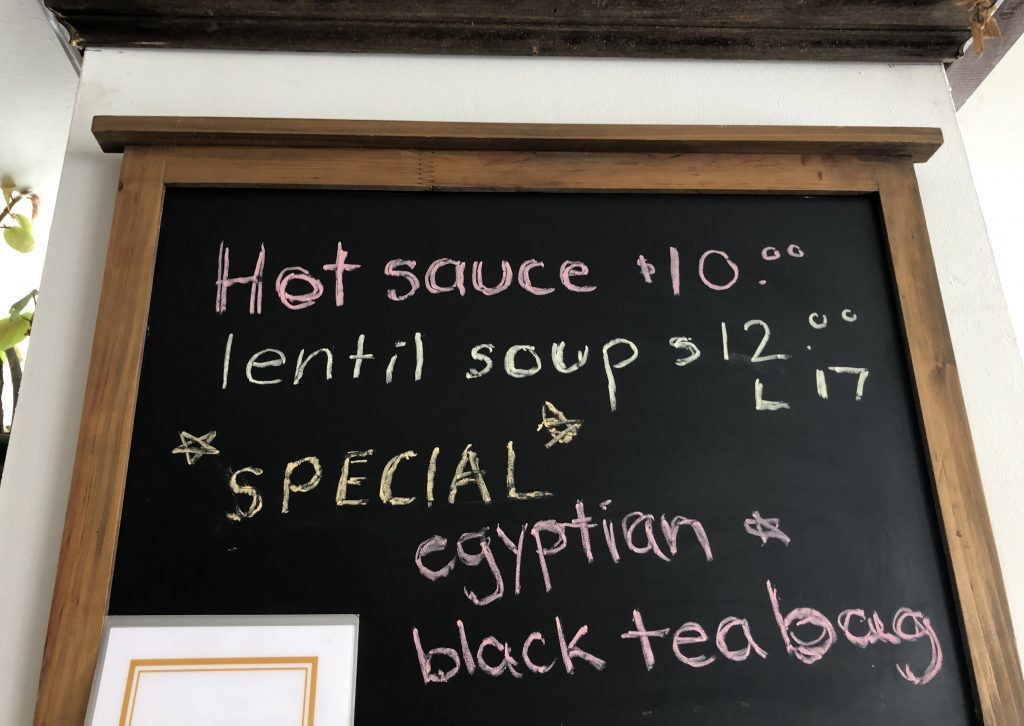 Soon after, she received a phone call from someone who said they had heard she catered. Barsoom jotted some dishes down, and came up with numbers to reflect her costs — and so began her catering business. Operated mostly through word of mouth referrals, she says she did this for a couple of years.
Then, with Mark and Monika grown up, she had an idea. She asked if they wanted to help her open a small restaurant. Her children initially were not fond of the idea but then Barsoom got a surprising call while she was in Egypt visiting her sick mom.
"I have a menu for you." Monika said from the other end of the phone in Toronto. The proposed menu for the possible restaurant was filled with food Barsoom had prepared for them their whole lives.
"I thought it would be a good idea; it's all food we grew up with." says Monika.
The focus on brunch dishes came from her view that it's "an event people go to" as opposed to just a meal.
Coincidentally, while Barsoom was still in Egypt, Jennifer Bain, a food editor from Toronto Star, reached out to her asking for an Egyptian recipe. Bain, who was at The Star from 2000 to 2015, wrote about multicultural food in the city and had heard about Barsoom's catering business. After arriving home, Barsoom prepared the "foole", a middle eastern dish with fava beans that has spun different variations, telling Bain her Egyptian foole was the best. After trying it, Bain approved, and later posted the recipe on the Toronto Star's website.
Months later, Maha's brunch place was open. The restaurant is two blocks north of a commercial strip on Gerrard St. East. Mark was skeptical about the restaurant opening in a residential area. The customer traffic, compared to a restaurant located on a main strip like the "The Danforth", would be arguably low.
But Barsoom was confident.
"If the people like the food, they'll come back." she told him. On the Saturday of opening week in September of 2014, the restaurant was packed and Barsoom was overwhelmed. Maha's has since grown, hiring more staff. A heated lamp was installed on the sidewalk out front to warm those lined up for brunch on cold days.
To Bain, it makes sense that Barsoom's cooking — a quiet, behind-the-scenes passion for decades — has found a crowd.
"I knew she had talent, and dreams of opening a restaurant, and wasn't surprised when it did indeed open and was an instant success." Bain says.